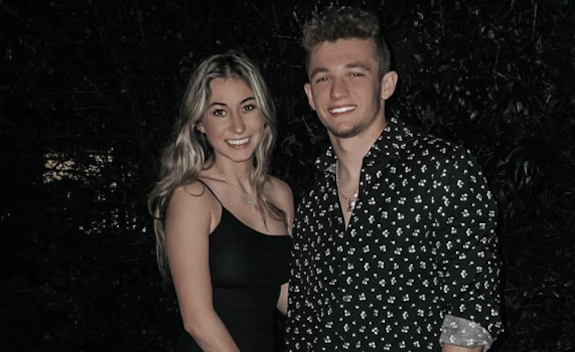 Another baby is joining the Unexpected family.
Jenna Ronan confirmed on social media this week that she and boyfriend JJ Della are expecting their first child together.
"Mom of two and I already can't get them both in a picture," Jenna captioned a set of photos, both featuring a sonogram.
This will be Jenna's second child, as she and ex-boyfriend Aden Albright share son Luca. When fans last saw Jenna and Aden during Season 5 of 'Unexpected,' the couple was frequently disagreeing, largely due to Aden not pulling his weight in the parenthood department.
If that doesn't ring a bell, you may remember Jenna from Season 4 as the 17-year-old who got knocked up by her high school boyfriend (Aden) after he told her she could only get pregnant by a guy who was "ogulating."
"Aden told me boys ovulate…ogulate just like a woman does," Jenna told viewers, as Aden snickered beside her.
"Yeah I lied to her!" he laughed.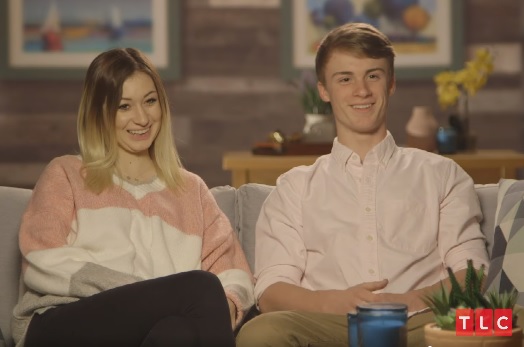 It appears that Jenna and Aden have actually managed to create a decent co-parenting relationship since we last saw them. According to Starcasm, Jenna recently revealed in an Instagram Q&A that Aden currently has Luca every other weekend.
Jenna— who is now 20 years old— has reportedly been dating JJ since the fall of 2022 and the couple went on to make their social media debut at the end of October. Jenna relocated from Pennsylvania to South Carolina to be with JJ, and now has to drive nine hours or fly to Pennsylvania every other weekend to bring Luca to his dad's. (She also stated that she and Aden are heading to court next month to try to work out a better arrangement.)
Back in March, Jenna hinted that she was expecting when she posted a photo with JJ to Instagram captioned "Mom and Dad."
The photo caption caused a bit of confusion so on Wednesday, Jenna made it clear that she and JJ are expecting a baby together. She posted photos of them holding a sonogram, as well as one photo of Luca holding the sonogram.
Jenna is slated to appear on the upcoming sixth season of 'Unexpected.' (She and Lilly Bennett are reportedly the only moms returning to the TLC series.) Season 6 will show Jenna adjusting to her new surroundings after relocating from Pennsylvania to South Carolina, as well as her getting a boob job and more, according to Starcasm's recent post about Season 6.
RELATED STORY: Former 'Unexpected' Dad Matthew Blevins Was Arrested Last Week For Felony Robbery & Assault
(Photos: Instagram)