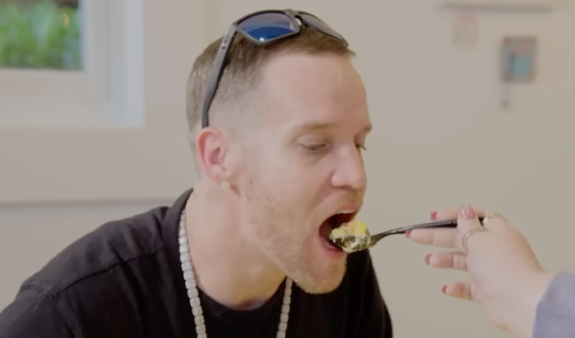 Mama June Shannon and her daughters have come a long way in their relationship, but in a new trailer for the upcoming season of Mama June: Family Crisis, it's obvious that the reality TV family still has room to improve.
In the new clip, shared by Entertainment Tonight, viewers watch as Mama June plans her wedding, while her daughter, Lauryn "Pumpkin" Shannon figures out how to deal with "diva" teenager Alana.
Naturally, June kicks off the trailer by reminding everyone that she's going from "Mama" to "Mrs."
"Hey guys, guess what?" she asks. "I'm getting married!"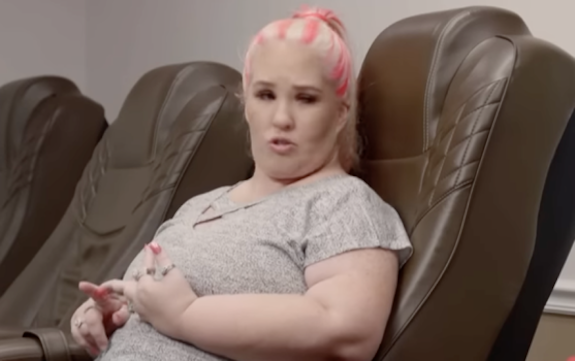 As The Ashley previously reported, June secretly wed husband Justin Stroud at a Georgia courthouse in March 2022 without June's daughters in attendance (or even aware that said-nuptials were taking place). The couple went on to hold a formal ceremony in February, which is what viewers will see June planning in the upcoming season.
Unfortunately for June, her daughters aren't pumped to watch their pink-haired mama march down the aisle.
"Like, you can't even show up for your own kids and you're worried about a wedding," Pumpkin says in the trailer, with Alana adding, "I'm not going."
(As fans saw, June ultimately convinced Alana, Pumpkin and her two other daughters Jessica and Anna to attend the ceremony for a paycheck for her.)
Pumpkin reveals in the clip that she and Alana haven't spoken to June since their June 2022 court battle over Alana's child support, during which Pumpkin was awarded sole custody of 17-year-old Alana. A judge ruled against June regaining custody of the teen and ordered her to pay Pumpkin $800 a month in child support. (This footage was obviously filmed months ago, as June & Co. are getting along much better these days.)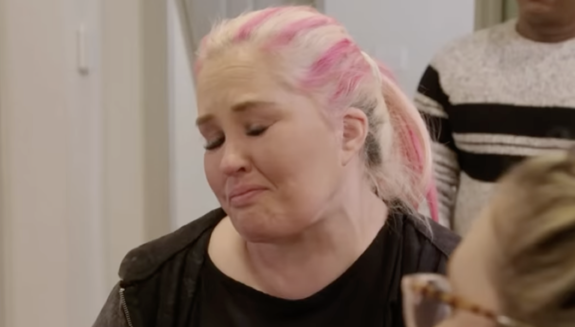 In the clip, Pumpkin accuses Mama June of only trying to make-nice so that the girls will come to her wedding.
"You want to fix [the relationship] now because you're getting married," Pumpkin says to June, who later in the trailer tells her mother-in-law that she goes to sleep crying about the situation with her children.
Despite June's sadness over the state of her relationships with her kids, Pumpkin is unbothered.
"Why should I forgive her if she's not going to change her ways?" Pumpkin says of the strained relationship with her mom.
In addition to the (typical) June drama, Pumpkin is also juggling a full house with husband Josh Efird, who after welcoming twins, are now parents of four–- five, including Alana. While Pumpkin and Josh want to see Alana apply herself and ultimately get into college, Alana isn't on the same page.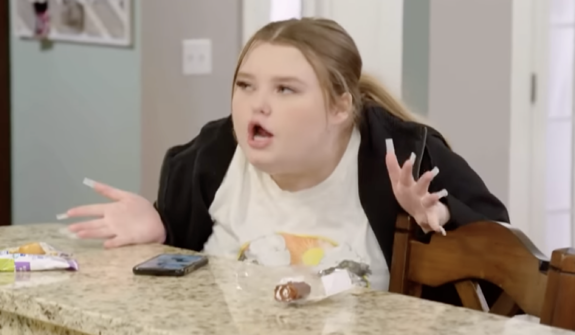 "You're not even my mama, for real," Alana says to her sister, before returning to her bedroom to snap some selfies.
"Alana's diva attitude reminds me of Mama," Pumpkin says.
As previously reported, June's 26-year-old daughter Jessica will also appear in the new season–- a decision she may have regretted after being grilled by her sisters about her new "secret relationship." (In August, Jessica revealed she is dating single mom Shyann McCant.)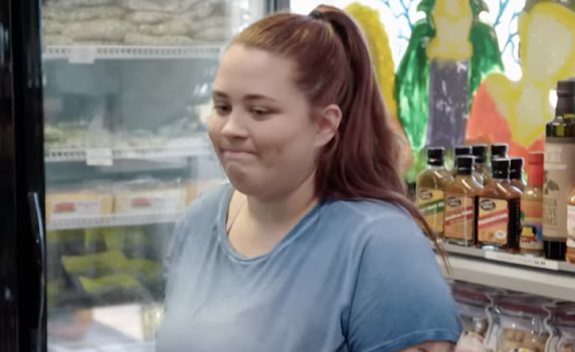 "When you get married, you're not gonna tell me," Pumpkin says. "You're gonna be like June."
"Don't compare me to her," Jessica replies.
(June's eldest daughter Anna "Chickadee" Cardwell, who has been estranged off-and-on from June over the years, does not appear in the trailer; however she was present for June's wedding in February. As The Ashley recently told you, 28-year-old Anna is currently battling Stage 4 adrenal cancer.)
Later in the clip, viewers get to see Alana, Pumpkin and Jessica reunite with June for a "therapy weekend" in order to make amends…or at least attempt to.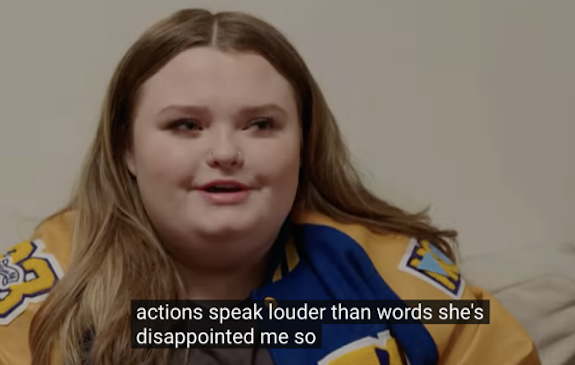 The new season of 'Mama June: Family Crisis' premieres Friday, May 5 at 9/8c on WE tv. Watch the trailer below.
RELATED STORY: 'Honey Boo Boo' Star Anna Cardwell Asks For Wigs & Hats Following Announcement She Has Stage 4 Adrenal Cancer
(Photos: WE tv; YouTube)