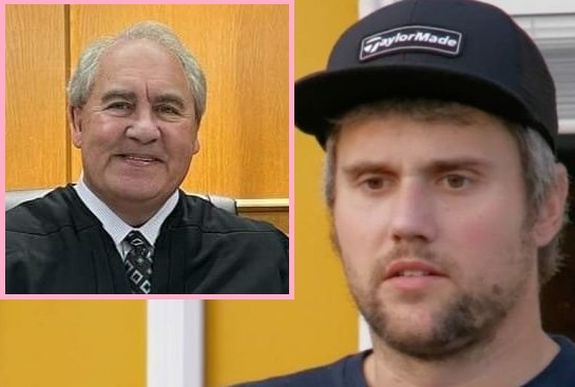 Ryan Edwards was sentenced to a year in jail on Thursday by Judge Gary Starnes and, despite the Teen Mom OG dad being accused by the District Attorney of "squandering" the lenient sentence that Judge Starnes gave Ryan last month, Judge Starnes still had nice things to say about Ryan.
As The Ashley previously reported, Judge Starnes called Ryan "a very fine young man" at the court hearing. Judge Starnes also referenced the fact that "we've all watched [Ryan] grow up" and that "we all know Mr. Edwards and his family."
While many assumed the judge was referring to "knowing" Ryan from seeing him on TV, The Ashley can exclusively confirm that the connection between the Starnes and Edwards families runs deeper that!
The Ashley can confirm that Ryan and Judge Starnes' daughter, Christina, were friends in high school. They attended Red Bank High School together and they have reportedly stayed in contact in the years since.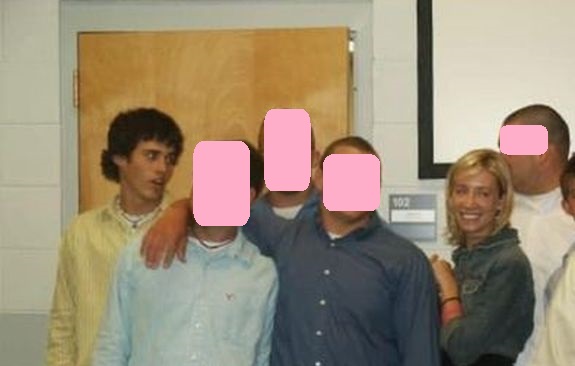 One local source told The Ashley that the Starnes even attended Ryan and Mackenzie's wedding in November 2017.
Currently, Ryan and Christina follow each other on Instagram. (Ryan's mom, Jen Edwards, also follows Christina's private Instagram, as of press time.)
Speaking of Jen, she and Ryan's father Larry Edwards live just one street from Judge Starnes' home. (Only one house and a small road separate the Edwards' and Starnes' properties.)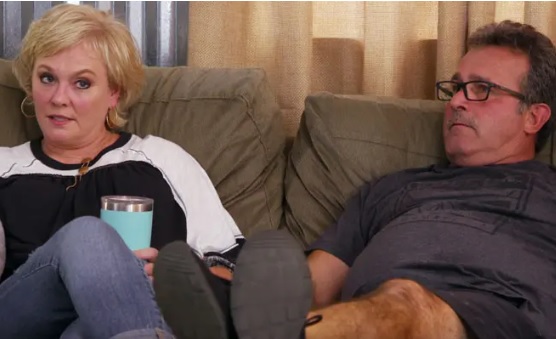 Ryan had been living at Jen and Larry's home in the days before he went to rehab/jail.
Judge Starnes was criticized by the District Attorney for giving Ryan what she called a "lenient" sentence after he pleaded guilty in March to harassment. His charges of "possession of a controlled substance" was to be dismissed, as long as Ryan completed the terms of his probation and rehab.
"This defendant received a lenient break from this court and my office in March," the DA stated, according to The Sun. "He was given the opportunity for the second or third time to pursue rehabilitation…He failed to do that. …The opportunity he had he squandered. That is disrespectful to the court and makes a mockery."
During Thursday's hearing, it was clear that Judge Starnes still cared for Ryan.
"I'm trying to save your life," the judge told him before sentencing Ryan to 11 months and 29 days in jail. "…At some point, I may send you to rehab. You won't do it now. It's because the drug addiction is so strong. You can't do it. You have to grow up and want to save yourself. I'm going to do what I can to save you."
According to Hamilton County court documents obtained by The Ashley, Ryan had stayed 14 days at the Heartwood Recovery Center in Austin, Texas. (The Ashley hears that Ryan's MTV connections were instrumental in getting him into the all-male rehab facility.)
"Unfortunately, [Ryan] voluntarily left the rehabilitation facility despite staff advise, on April 3, in violation of his probation and this court's previous order," the paperwork states.
In the court paperwork obtained by The Ashley from Thursday's hearing, Judge Starnes declared that Ryan "is presently a danger to himself and the public."
Ironically, Ryan's defense attorney, Johnny Houston, actually has ties to Ryan's previous legal issues. In addition to being a defense attorney, Johnny is also a judge in nearby Red Bank, Tennessee.
Judge Houston was the judge for several drug-related charges Ryan received in Red Bank in 2017 and 2018. He is also the father of one of Ryan's best friends. (The Red Bank judge's son— also named Ryan— was a groomsman in Ryan and Mackenzie's wedding!)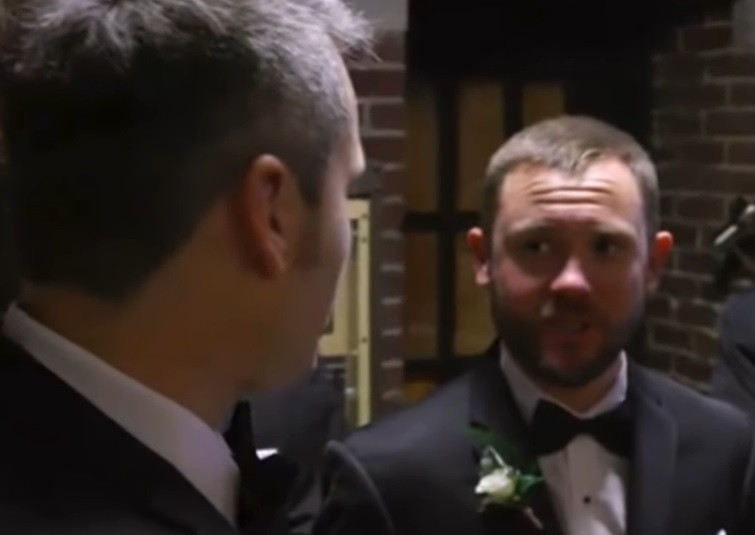 At the time, several media outlets called out the city of Red Bank for allowing a judge to preside over the case of a defendant he knows personally.
To read more about Ryan's hearing on Thursday, click here!
RELATED STORY: Ryan Edwards Sentenced to a Year in Jail; Judge Tells 'Teen Mom' Dad "I'm Trying to Save Your Life"
(Photos: MTV; Hamilton County; Facebook)