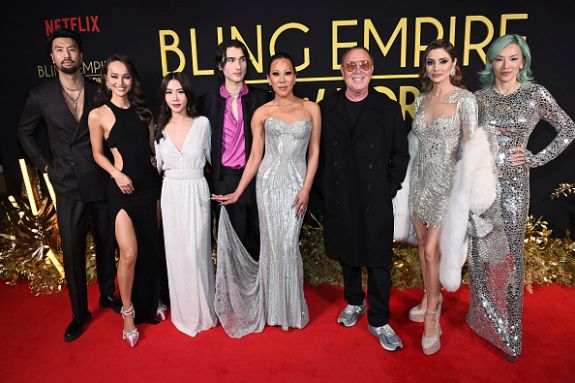 There about to be a lot less glitz and glam on Netflix…and viewers are not happy about it!
The streamer has decided to not move forward with new seasons of its reality shows Bling Empire and Bling Empire: New York, Deadline is reporting. Following the lives of rich Asian-Americans in Beverly Hills, the original series debuted in 2021 and has run for three seasons. The New York-based spin-off, which ran for one season, debuted at the beginning of this year.
'Bling Empire' stars included Christine Chiu, Kane Lim, Kelly Mi Li, Kevin Kreider, Gabriel Chu, Anna Shay, Cherie Chan, Jessey Lee, Kim Lee, Andrew Gray, Jamie Xie and Guy Tang.
'New York' starred Dorothy Wang, who was in Season two of the original show, as well as Tina Leung, Deborah Hung and Stephen Hung.
Described as a real-life 'Crazy Rich Asians,' the franchise drew some criticism for perpetuating stereotypes during its run, NBC News reported, quoting writer Michelle Yang's take on 'Bling Empire,' "But why does our society continue to celebrate the privileged 1 percent that does not represent the vast majority of our human experience, let alone the Asian-American experience, especially when our country is suffering through a pandemic and economic crisis?"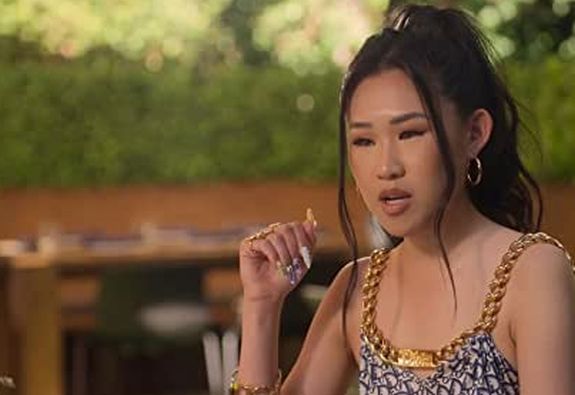 Others, though, appreciated having Asian-American stories represented on Netflix and criticized the streamer for axing the franchise following the cancellations of other scripted and reality shows with diverse casts.
One fan wrote on Instagram, "Honestly, Netflix been looking real mediocre lately. Canceling all the good shows with minority leads."
While none of the 'Bling Empire' franchise stars have issued statements on the shows' cancellations, the series' fans had plenty to say on Twitter about the shows getting the ax.
"WTF Bling Empire has been cancelled! I love that show coz it makes me realize how petty the rich are and how poor I am," one person wrote.
"I have a bone to pick with y'all," another person wrote. "Why is bling empire being cancelled? Since you haven't given press a reason, I'm gonna press for a reason."
Netflix has yet to issue an explanation for the shows' cancellation.
RELATED STORY: EXCLUSIVE! 'Teen Mom: Young & Pregnant' Officially Cancelled After Three Seasons: Get the Details!
(Photos: Getty Images)