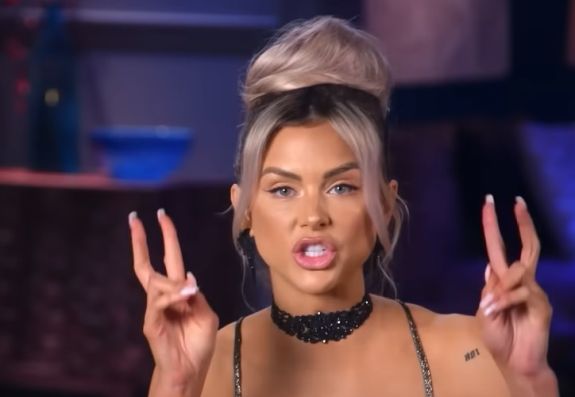 Vanderpump Rules Season 10 should have been wrapping up Wednesday night with all of us wondering what the future would hold for our favorite SUR-vers following another tumultuous year. But then the Scandoval broke, making all the previous drama feel not-so-dramatic, and causing the show's cast and crew to resume filming for Season 10.
On this week's episode of the Give Them Lala podcast, aptly titled "The One Where It Wasn't Re-edited Until It Was", Lala Kent broke down what we did— and didn't— see on last week's episode when the Tom Sandoval/Raquel Leviss relationship was starting to get noticed.
Here are five interesting things Lala revealed this week on her podcast.
1. There Were New Edits, Despite Claims That the Pre-Scandoval Episodes Weren't Edited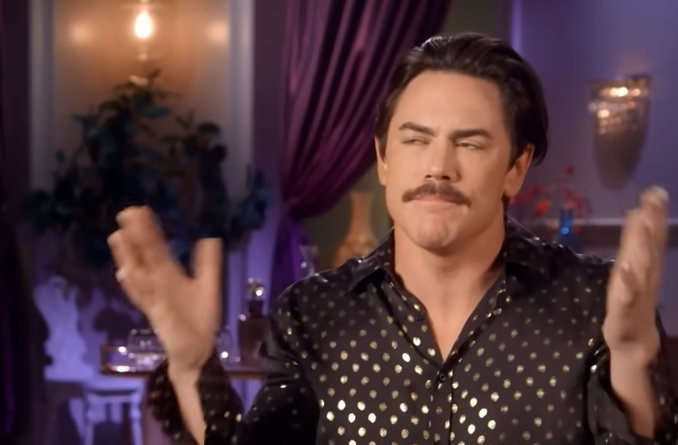 Despite claims made repeatedly by members of the 'Vanderpump Rules' cast and crew that all of the episodes that were filmed pre-Scandoval were airing as-was, it seems like some tweaking has occurred. Lala revealed that one of these "tweaked" scenes was last week's show opener, when Lala was dishing to James Kennedy that Raquel slept over at Tom Sandoval's house mixed in voiceover, as flashbacks and flash-forwards went across the screen.
"I spoke way too soon about the editing, so let's break this down very, very quickly," Lala said on her podcast. "James came into the office, all of that, that all happened before Scandoval, OK? What was added in after Scandoval is they had me narrate what had happened.
"So, Labor Day, that party for me was a huge moment because of what I watched and it was kind of a throw-away to people," Lala continued. "I explained to producers about this Labor Day thing and it was, like, it mattered enough for me to pull Ariana aside and have that conversation with her, but it wasn't like mind-blowing… it was more about like, 'You know, you don't really show up for your girlfriend that much, these are things we're talking about.' It certainly wasn't like, 'Oh, they're f******,.'
Lala said that— after Scandoval was revealed— the show's producers were desperate to get their hands on some footage from that party, which was not filmed for the show.
"[The party] became something after Scandoval happened… they didn't have any footage so they reached out to Scheana and said, 'You vlogged this party.' … So they got that footage from her to add into the scene. So now we are starting to have interviews that were done after Scandoval. We're starting to have scenes that may not have made it [into the show originally], that were absolutely filmed pre-Scandoval that maybe were, like, insignificant at the time that became very significant.
Another scene that became significant post-Scandoval was the scene in which James and Sandoval went to smoke together, and Sandoval seemingly tried to cover himself after revealing too much about Raquel's actions (and whereabouts) that night.
"Him talking about [how Raquel] dipped out, [and him accidentally saying], 'She dipped out and went to my bedroom, not my bedroom but, like, my guest bedroom.' No one thought anything of [his words]. It was like he just messed up. [The producers thought], 'This seems kind of boring, throw it away,'" she added.
2. Ken Todd Spilling the Tea Was Probably Not Staged, As Fans Have Suspected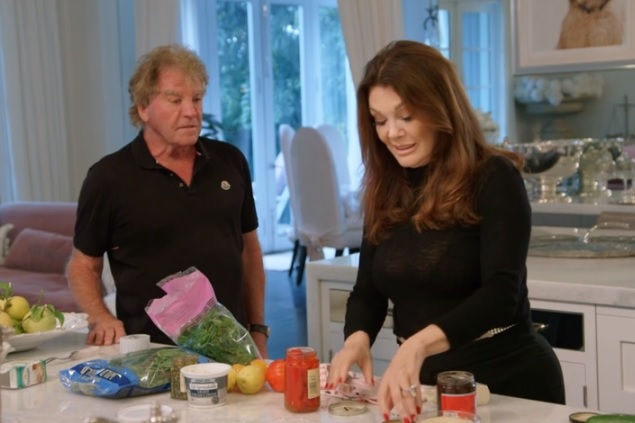 One of the oddest moments from last week's episode was when Ken passed through the Villa Rosa kitchen to talk with his wife Lisa Vanderpump and Katie Maloney about Raquel staying over at Sandoval's house when his girlfriend, Ariana Madix, was out of town. Fans speculated that this scene must have been staged.
According to Lala, it's completely within character for Ken to dish, but that doesn't mean she believes the scene was totally natural.
"Everyone said, 'This seems staged, this seems like he's acting.' … I know Ken Todd well and that dude has told me some, like, piping-hot tea at times, where he just rolls in, or I'll see him at SUR or Pump or wherever, and he drops something on me that I'm like, 'Hold on, Ken, come on back here, come on back here with Puffy, I need to talk to you!'"
Lala then gave another explanation for that scene, stating that Lisa may have wanted to get the tea out there but had Ken do the dirty work for her.
"This is what I'm thinking, Lisa loves to maintain that she is out of the drama. [She says], 'I don't want to be a part of it.' She's the hierarchy … she's top dog, she's not getting involved in the messiness of the peasants, so who is the sacrificial lamb? Ken, yep.
"Lisa's not going to come in and get her hands dirty with that, which, by the way, if I were in Lisa's position, I would be like, 'I'm not getting involved in this, I don't need to come in and drop this bomb, but Ken, he'll do it.' That's what I think happened, but I do know that Lisa was the first to know that Raquel slept over there. We watched it with that tasting."
3. Ariana Did Not Want to Talk About Her Relationship Pre-Sandoval & Got "Furious" When She Had To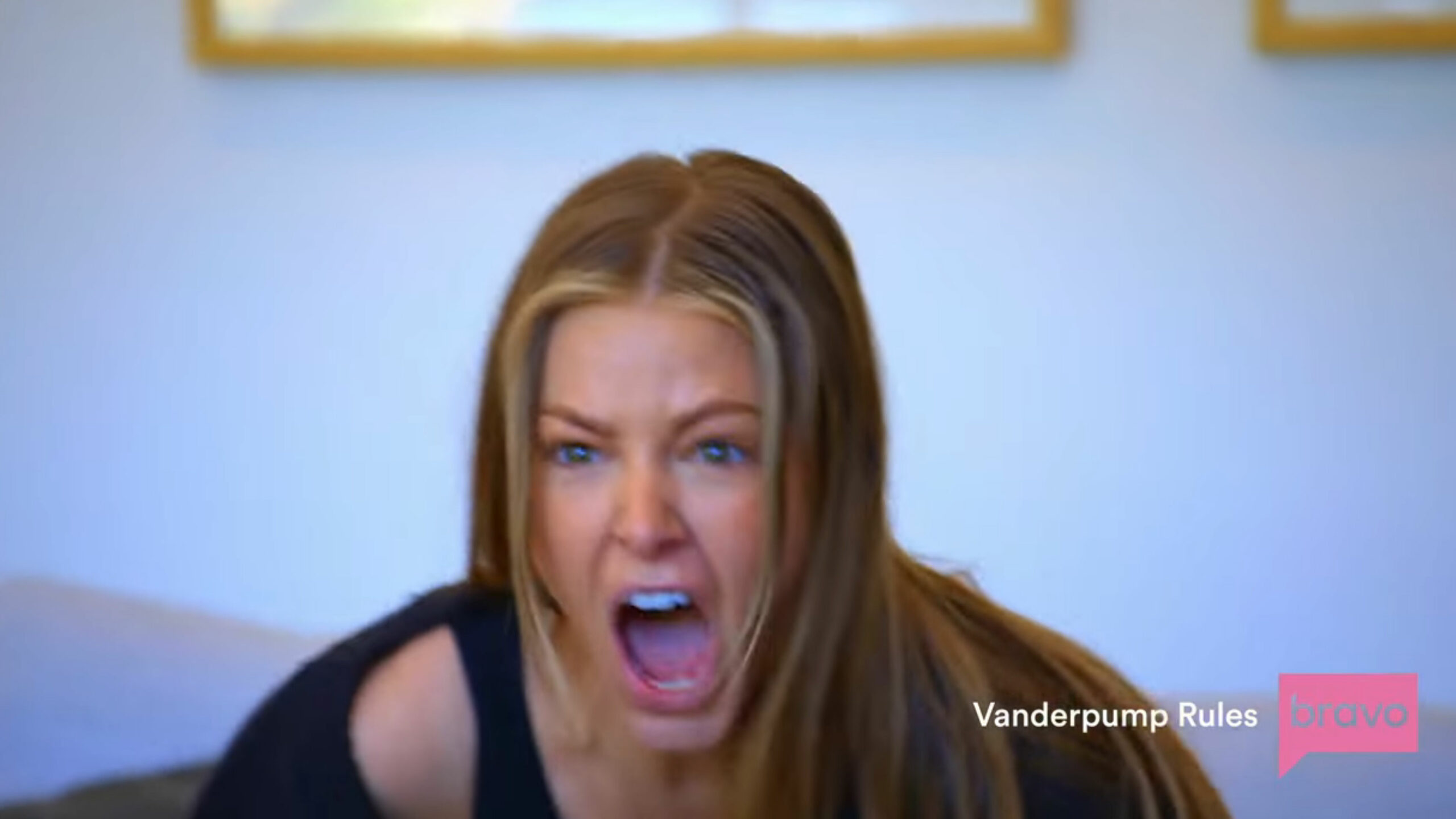 During Kristina Kelly's launch party for her Heartspring beauty line, Lala pulled Ariana aside for a conversation about Sandoval that Ariana just didn't want to have. In fact, filming was briefly halted when Ariana let producers know exactly how much she didn't want to talk about Tom.
"When I bring it up, Ariana gets furious … to the point where production steps in because she says, 'I'm not doing this. Production always tries to do this to my relationship.' I went and sat down," Lala said. "I was like, 'When you guys figure this out and I can continue telling her what I know or what I saw, let me know…'"
"…Cameras kind of went down because she was very upset that I was bringing this up, very. … She did say, 'Lala, you don't know mine and Tom's relationship. In all fairness, we never see you.' … Then whatever happened, the cameras picked back up, and we [did] the rest of the scene."
4. Pretty Much Everything Sandoval Said About Labor Day Was a Lie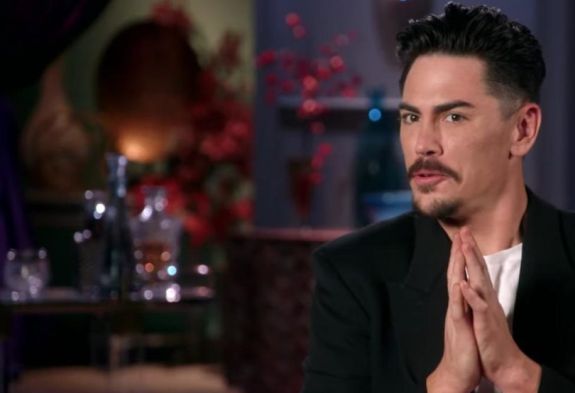 As we all saw on last week's episode, not only is Sandoval a liar, he's also a bad one. He told, retold and re-re-told what happened when he attended a Labor Day party with other cast members, including Raquel. Did his friend Jason (who was Tom Sandoval's connection to Howie Mandel) ditch him? Did he try to get an Uber? Did he want Ariana there? Did Ariana, who just lost her grandmother, want him to come home?
Lala unraveled it all on the podcast.
"My mom, who was chasing my sweet little daughter around at the Labor Day party and she happened to end up in a certain spot with Ocean where Tom Sandoval was on the phone with Ariana where she would hear Ariana screaming at him and then he would hang up and say that he lost service. My mom's watching this, OK, and my mom doesn't tell me until I'm, like, 'Something's going on.' I tell her and she's like, 'Oh, yeah, I watched him hang up on her a lot, she was really upset.'"
Lala also disputed Sandoval's explanation that he couldn't get an Uber to take him home to Ariana.
"He also claims there were no Ubers. I saw Ubers coming and going all the live-long day, OK, so it's just the amount of lies and cover-ups," Lala said, before also disputing Sandoval's claim that he was on the toilet and therefore unaware that his pal Jason had left.
"[Sandoval said], 'I was taking a s*** when he left.' No you weren't," Lala said. "I stood right there. I watched you hug Jason. I said goodbye to Jason, I watched Jason leave, I watched you stand right there."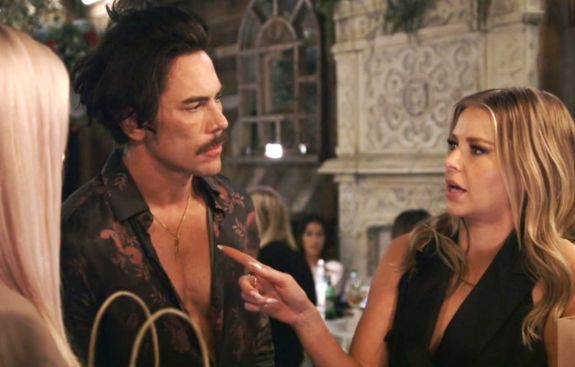 Lala later shared that she wanted to invite Ariana to the party but was told by Sandoval that Ariana wouldn't want to come.
"I was like, 'I'm going to text her, because even if she doesn't want to [come]… I want her to know that there's a space for her to come to if she needs to kind of get her mind off of things, which, by the way, there's no getting your mind off of your grandmother passing. But because [Sandoval] is choosing to stay here, then I'm going to let her know that she's more than welcome and we'll baby her here.'
"He didn't even do that. In fact, he actively was telling me, 'She doesn't want to do that.'"
5. The Leaking of the Finale Trailer Was Most Likely An Inside Job.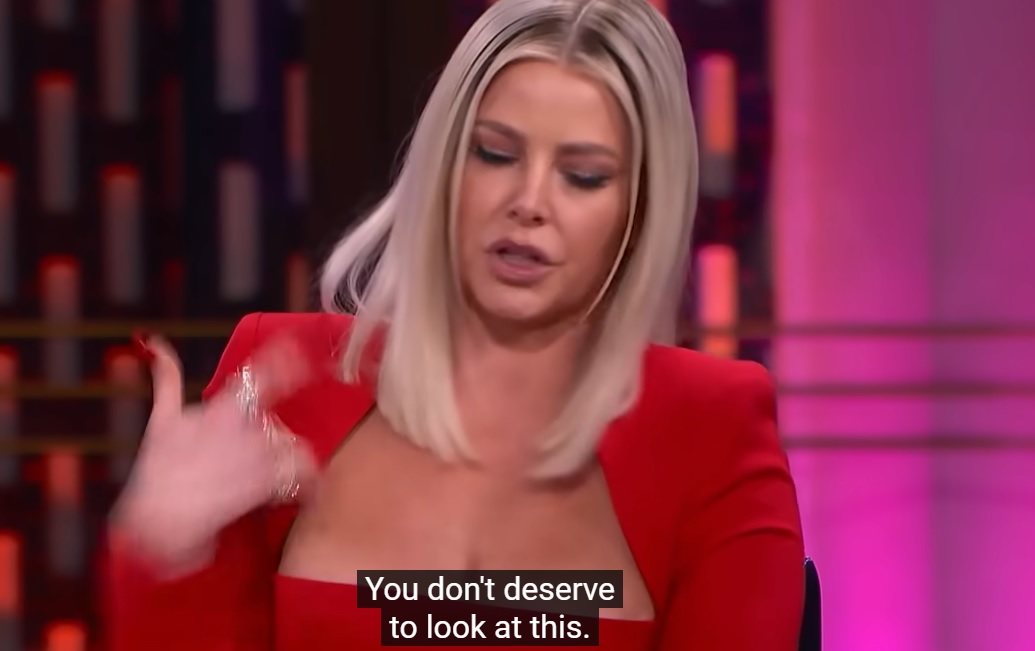 Earlier this month, a trailer for the 'Vanderpump Rules' finale appeared online. Bravo reportedly launched an investigation following the leak and even rushed out the "real" version of the trailer in response. Though she doesn't know who's behind the trailer leak, Lala does believe they're connected to the production because of the quality of the leaked video.
"What was leaked was literally the final edit for the finale trailer, which clearly was an inside job and was before it was watermarked," Lala said, before addressing the theory that a cast member was behind the leak.
"By the way, we don't even get the episodes, and we don't get the episodes very far in advance," she said. "The only reason why we got rough cuts this last time was because we had to know what the story was before we went into to reunion. To be honest, we all know what happened, so who knows if that was necessary or not. But we don't even get them until, like, the night before it actually airs, and they never go out unwatermarked."
You can listen to the full episode of the Give Them Lala podcast below!
RELATED STORY: 'Vanderpump Rules' Star Tom Sandoval Says He's One Month Sober: Claims He's "Taking a Little Break" From Alcohol After Scandoval
(Photos: Bravo)