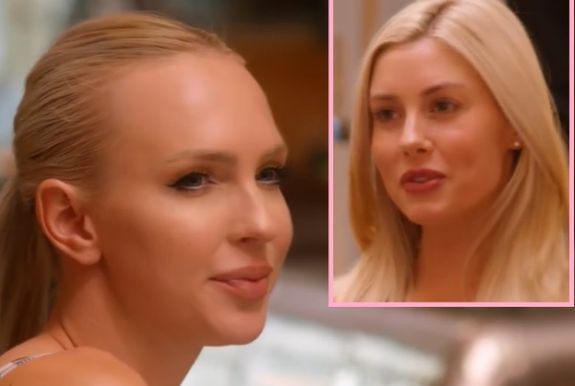 Meow!
Former Selling Sunset star Christine Quinn has some thoughts on her former co-star, Heather El Moussa not being asked back to film for the show's seventh season. Although Heather recently revealed that she is "frustrated" and unsure why she has yet to receive the call to start filming for Season 7, Christine hardly seemed surprised.
"I'm not shocked, because she's a snoozefest," Christine recently told Adrienne Bailon and Keltie Knight on E! News. "But, you know, it is what it is."
When asked by Adrienne to clarify why she feels Heather is a "snoozefest," Christine doubled-down on her comment.
"She's a little snoozy! I love her, she's a sweetheart but it's TV. You have to give it," she said. "You have to bring it."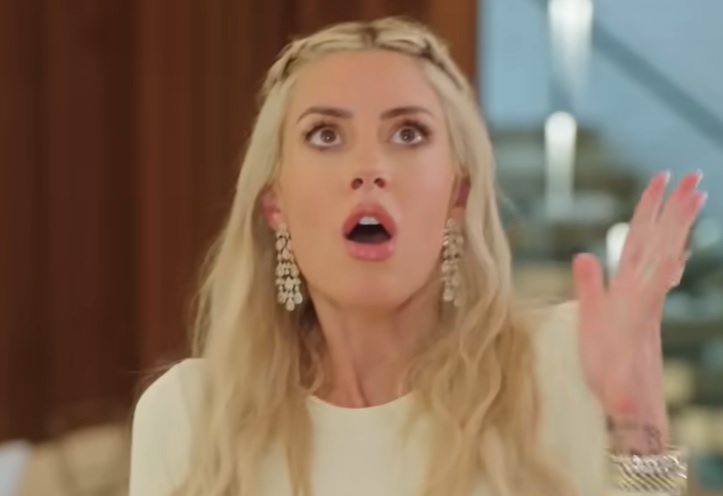 As The Ashley previously reported, Heather appeared on E! News in March with her husband, Tarek El Moussa. It was during that interview that Heather— who is part of the cast for Season 6— revealed that no one has asked her back to film, despite other cast members being hard at work on Season 7.
"Season 7 is filming right now, but I've been off [on] maternity leave and I've been excited to get back to work and so far I have not been called back," Heather said.
Heather and Tarek welcomed son Tristan in January and just eight weeks later, Heather resumed filming for Season 6 of 'Selling Sunset.'
View this post on Instagram
"I'm an OG," Heather said of her 'Selling Sunset' gig. "I've been there from the beginning."
Despite not being called back for 'Selling Sunset,' Heather still has a gig on The Flipping El Moussas, the HGTV show she hosts with Tarek. (HGTV has yet to reveal whether or not the show will get a second season, though.)
Anyway, despite Christine saying she "loves" Heather, she has never tried to hide the fact that Heather irritates her. In fact, during her E! News interview, a clip was played from a past season of Christine talking about all of the things she dislikes about Heather.
"I don't like Heather as a person and I get annoyed by Heather all the time. It's because of the way she looks, because of the way she dresses, because of the way she speaks, because of the lack of wheels turning [in her head]."
Christine— who announced last year that she was not returning to 'Selling Sunset'— stated that she is unlikely to watch the show's sixth season, which premieres May 19 on Netflix.
"I don't think I'll watch the show because I want to know [my friends] for who they are and not what they're edited to be," Christine said. "For me, I probably won't watch it, but I did hear that my name was being dropped in the trailer!"
You can watch the 'Selling Sunset' Season 6 trailer below!
RELATED STORY: 'Selling Sunset' Star Heather Rae Young Ripped By Fans For Giving Out Travel "Mom Tips" While Flying On Private Plane
(Photos: Netflix; Instagram)