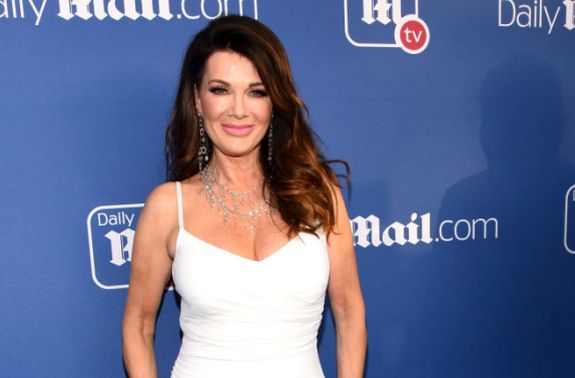 Lisa Vanderpump's reality TV empire continues to expand!
On Thursday, The Hollywood Reporter announced that the Vanderpump Rules matriarch will star on a new show called Vanderpump Villa.
The reality show will air on Hulu and follow the lives of Lisa's "hand-picked" staff at her French villa as they tend to the estate's guests. During the show, the staff members will be shown "as they live and work together to navigate every extravagant desire of their well-to-do guests."
There will be 10 episodes in total, with Lisa set to be an executive producer. The show will also be produced by Bunim/Murray Programs (which is famous for its MTV reality shows like The Challenge), and Entertainment 360.
After the news of the show broke, Lisa reposted a story about 'Vanderpump Villa' by The Hollywood Reporter.
"Ahhhh it's coming! #VanderpumpVilla," she wrote.
View this post on Instagram
This is just the latest reality TV offering from Lisa. In addition to 'Vanderpump Rules' she has starred on the reality show Vanderpump Dogs—which ran for one season in 2021 and covered the experiences at Lisa's dog rescue— and Overserved with Lisa Vanderpump, which ran for 12 episodes in 2021 and saw Lisa chatting with celebrity guests at her Beverly Hills home Villa Rosa. (And, of course, Lisa was featured on The Real Housewives of Beverly Hills from 2010-2019.)
View this post on Instagram
The news of 'Vanderpump Villa' comes on the heels of the explosive 10th season of 'Vanderpump Rules,' which ended with a jaw-dropping three-part reunion.
As The Ashley previously reported, producers have plans to go ahead with Season 11, but they have taken a few months since the Reunion was filmed in March to begin production on Season 11.
Lisa may be looking to spend more time at her French villa, given that her famous West Hollywood restaurant, Pump, will be closing next month after 10 years in business. Lisa broke the news of the restaurant's closure last month in a statement posted to Instagram.
"It's with heavy hearts that we announce that the lease at Pump Restaurant is expiring, and we will be closing its doors on July 5th, after 10 years of beautiful evenings under our olive trees," Lisa said in a statement.
Lisa explained that the closure came because the building's landlord had upped the rent.
"While we have loved our time operating Pump, to take on another 10-year lease with a huge increase in rent by the landlords, is not something we are ready to commit to. After successfully running 37+ establishments for many years, this type of rent is untenable."
View this post on Instagram
(The landlord later denied raising the rent in a statement of his own.)
At this time, it's unknown whether any of the 'Vanderpump Rules' cast members will appear on 'Vanderpump Villa,' as the cast list has not been released. It's also unknown when 'Vanderpump Villa' will be released; however, on IMDB the show is listed as being in pre-production.
RELATED STORY: 'Vanderpump Rules' Executive Producer Talks About Where the Show– And Its Cast— Goes Next Following Explosive Season 10 Reunion
(Photos: Getty Images; Instagram)