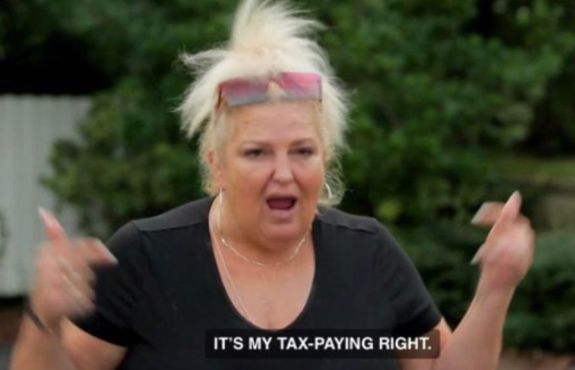 Angela Deem doesn't just pack her bra, she also packs a punch.
According to The Sun, the 90 Day Fiance star was involved in a skirmish with a female friend on Wednesday in the lobby of a New York City hotel.
The altercation between Angela and her friend–- Jennifer Di Landro of Dolce Aesthetics–- reportedly began while the women were in a cab en route to the Hilton Garden Inn Midtown Park Avenue after attending the Reality Lip Sync Battle event with some fellow reality TV stars. Things allegedly turned physical once the two arrived at the hotel around 1:30 a.m.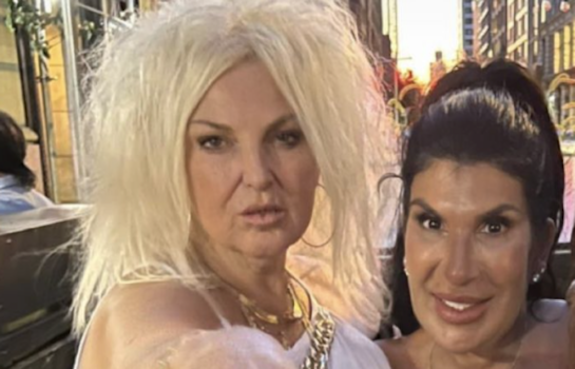 In a video obtained by The Sun, Angela and Jennifer are seen fighting with each other in the hotel lobby as a receptionist attempts to break the two apart.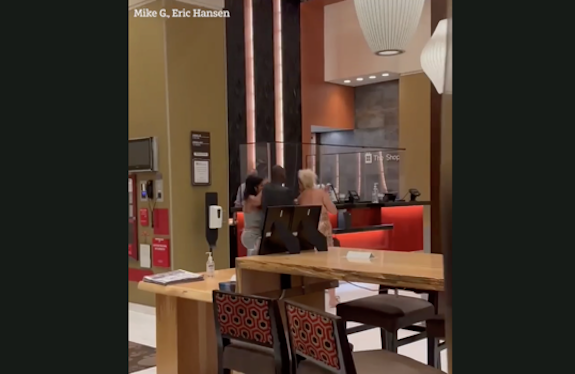 Amid the chaos, Jennifer can be heard repeatedly shouting, "Get the f**k off of me!"
In another clip, Jennifer is heard screaming the phrase again as 57-year-old Angela stands above her while appearing to pull her hair.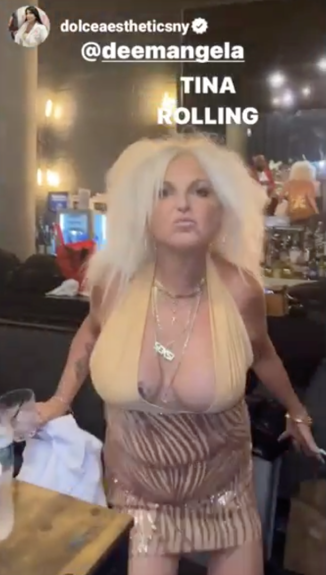 NYPD later arrived on the scene to question the feuding friends separately. An ambulance was also called due to an injury Angela sustained to her arm. (Jennifer has since claimed this injury occurred when her jewelry scratched Angela, who is allegedly on medication that makes her bleed easily.)
A Public Information Officer for the NYPD told The Sun that both Angela and Jennifer refused to give any information to police, and that both women refused medical attention as well.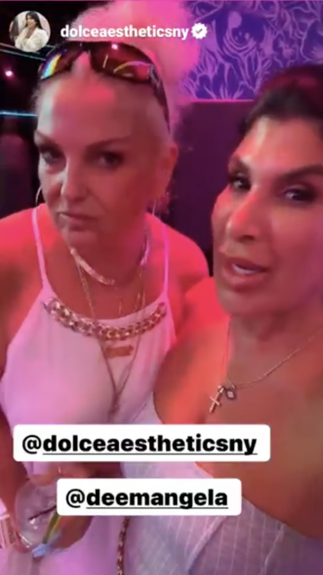 In a third video recorded on the night of the lobby throw down, Angela–- who is set to appear on the latest "90 Day Fiance" spin-off, 90 Day: The Last Resort–- is seen walking barefoot on the street and proclaiming her innocence to police.
As you do…
"I didn't do s**t," she allegedly told officers.
While neither Angela nor Jennifer were arrested for the Midtown melee, a witness claimed the two engaged in more verbal sparring before calling it a night. (Well, technically morning.) During the heated exchange, Angela called Jennifer a "f**king mob, housewives b**ch" and a "wannabe," among other things. She then proceeded to ask a random couple in the hotel lobby if they would help her into her room by way of the elevator.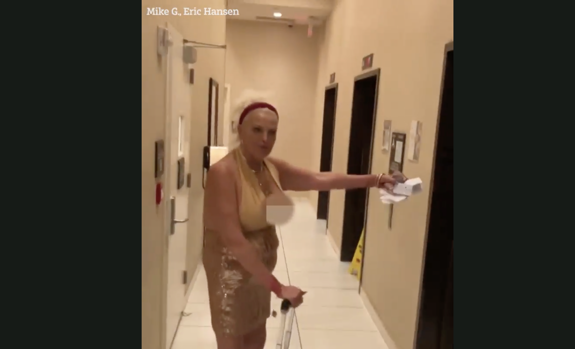 While Angela has not commented on the NYC brawl, Jennifer claims the fight wasn't really that big of a deal and that she and Angela have since made amends.
"Angela and myself hold a close bond," she said in a statement to The Sun. "Due to unfortunate events, things got heated. No one hit each other–- it was more pushes and shoves. It looks worse on video than what it was.
" … We have since discussed and cleared our friendship," she added.
RELATED STORY: Relatives of "90 Day Fiance: The Other Way" Star Brandan De Nuccio Reveal Surprising Updates About Brandan & Mary's Relationship (Spoilers)
(Photos: Instagram; TLC; The Sun)