Janelle Brown may be single– but the Sister Wives star said she's not ready to mingle… at least, not for a very long time.
In a new on-camera interview with People, Janelle and her former sister wife, Christine Brown— who both left their mutual husband Kody in the last few years—discussed Janelle's life post-split, with Janelle revealing how her divorce from Kody has affected her feelings about polygamy.
"Because [Kody and I] never were legally married, I can't really say that I'm divorced…When I explain it to outside people, I say, 'I'm no longer with my partner,'" Janelle said.
When Christine— who is currently engaged to David Woolley after a whirlwind romance— asked Janelle if she's ready to date again, Janelle made it clear that she's not interested.
"Oh no, no, no, no, no dating, no nothing," she said. "Maybe in 10 years, we'll see."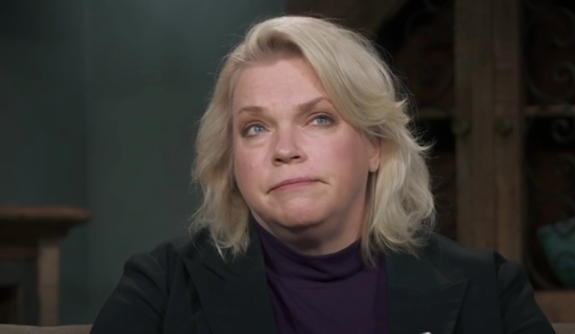 Janelle then made the surprising reveal that, despite what a dumpster fire her polygamist marriage to Kody was, it hasn't turned her away from the concept of plural marriage.
"I would actually consider a plural marriage because I really do love the freedom and the independence that it gave me," she said. "I think it was a good fit for me."
Janelle— who was briefly married to Adam Barber (who happens to be the brother of Kody's other ex-wife, Meri) before she married Kody— says she can't imagine being in a one-on-one marriage.
"I don't even know what it would be like, to be married in a monogamous relationship," Janelle said. "If that's what works out, great. So I'm open to plural marriage [again], but I don't know if there's a lot of men who can actually pull it off!"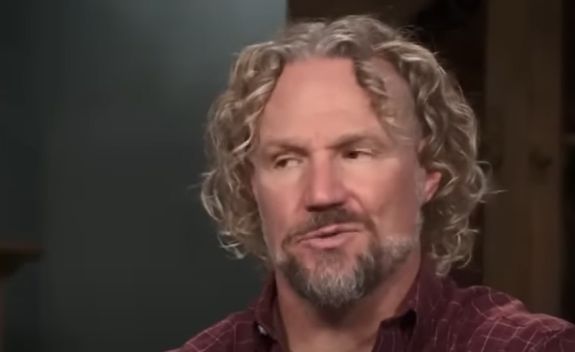 "I'm extremely proud of Janelle," Christine said. "I would be proud of Janelle if she had stayed with Kody, too, because the choices that she makes are right for her, 100 percent. Whether she stayed with Kody, whether she left Kody, I didn't care. I just wanted to see her happy and living whatever life she chose for herself."
Christine said she did hope Janelle realized that there were other options for her other than just being one of Kody's discarded wives.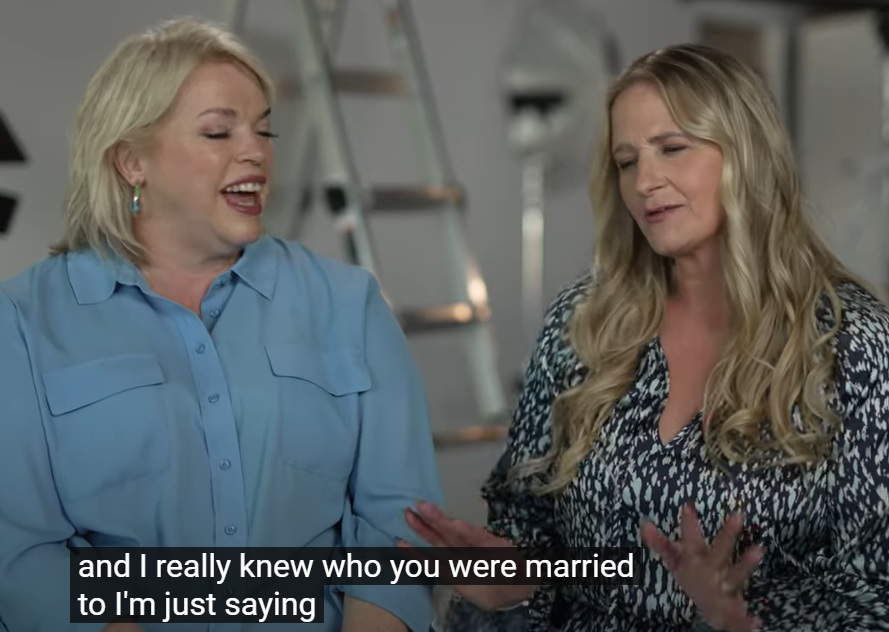 "On the inside, I was always like, 'Girl, there's a whole freakin' huge world out there that we knew nothing about!'" Christine said.
While dating isn't on her mind, Janelle said she's excited to be able to pave her own way, after years of having to consult with Kody and the other wives when making decisions.
"For me, at this point in my life, because my marriage is over and I'm no longer part of a plural family, it means I have, like, infinite ability to choose what my next chapter looks like," she said. "To redefine myself, to recreate myself, transform into whatever I want to be. And it's not going to be much different than who I am! Let's be real, I like myself.
"But I have so many opportunities now! Huge opportunities, so I'm excited for this next chapter."
You can watch Christine and Janelle's full interview below!
RELATED STORY: Gwendlyn Brown Says Meri Brown is the True "Victim" in the Brown Family: "She's Basically Being Kicked to the Curb Completely"
(Photos: TLC; People)