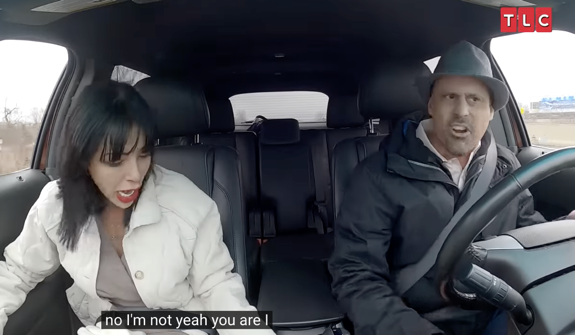 The reality series that spawned a million spinoffs is back for another season!
Season 10 of 90 Day Fiance premieres next month, featuring a returning couple from the "90 Day Fiance" franchise and six new geographically-challenged couples ready to relocate for a shot at love…
…and ideally, the opportunity to appear on a few "90 Day Fiance" spinoffs.
Meet the Season 10 cast below!
Gino & Jasmine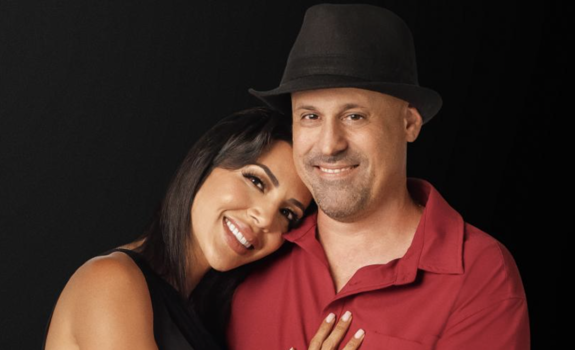 Gino (Michigan) and Jasmine (Panama) are back, fresh off their Season 6 gig on 90 Day Fiance: Before the 90 Days. After years and multiple appearances within the "90 Day Fiance" franchise, Jasmine is finally in the U.S. with her perpetually-behatted beau Gino.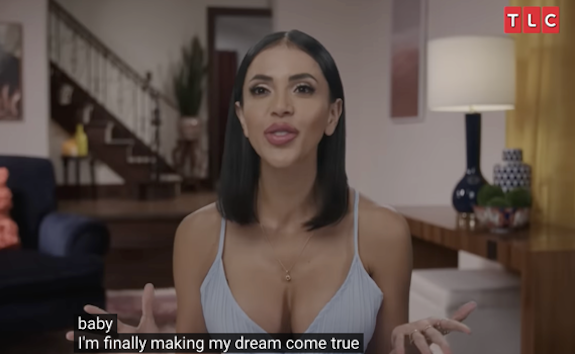 In Season 10, viewers will find out if Gino and Jasmine are able to put their trust issues behind them once they are officially residing in the same country. It's not looking good, though. In the trailer, Jasmine finds a tube of lipstick in Gino's car and she accuses him of being a cheater, which he denies.
Sophie & Rob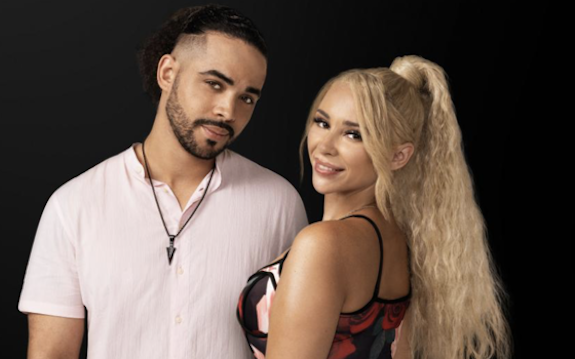 Sophie (United Kingdom) and Rob (California) first connected on social media and shortly after meeting face-to-face, they made their relationship official.
Sophie is now coming to the U.S. on a K1 visa to be with Rob in Los Angeles; however, having enjoyed the finer things in life–– or having "spoiled, rich girl tendencies," as Rob says–– Sophie is less-than-impressed with the conditions she will be living in with her man, as he "comes from a humble background."
Manuel & Ashley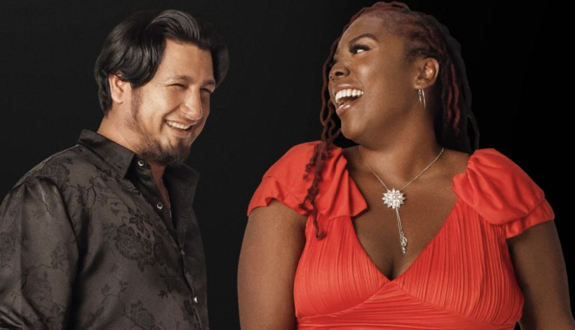 Ashley (New York) met Manuel (Ecuador) at a New Year's Eve party in 2010 while she was living abroad studying marine biology. The two shared an instant connection and, despite a language barrier, they ended up getting engaged. Unfortunately, Ashley and Manuel broke up when Ashley's classes ended and it was time for her to head back to the United States.
More than a decade later, Ashley and Manuel have reconnected and are engaged (for the second time). However, a lot of Ashley's loved ones don't care for Manuel and try to encourage her not to marry him.
In the Season 10 trailer, Ashley reveals she's keeping a secret from her future husband.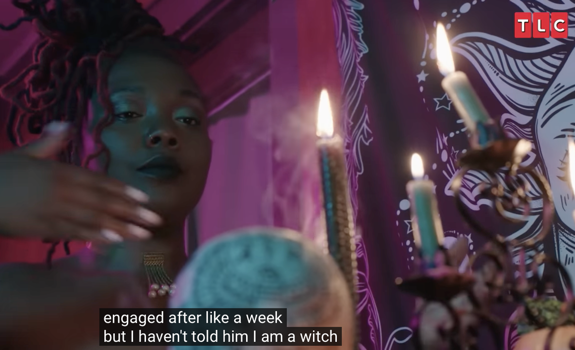 " … I haven't told him I'm a witch," she says in the clip.
Justin & Nikki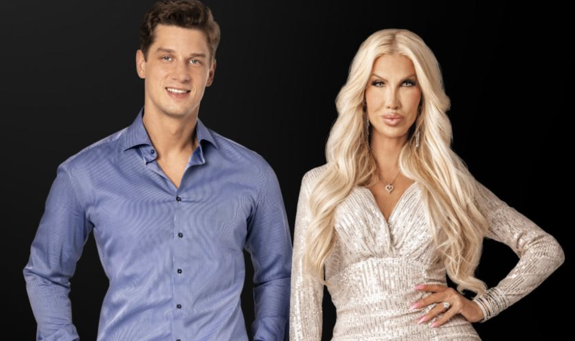 Nikki (New Jersey) and Justin (Moldova) met nearly 20 years ago on a dating site in Moldova and the couple were previously engaged to be married, with Justin even coming to the U.S. on a K1 visa. However, things went south for the couple when Nikki-– who is transgender–- decided Justin just wasn't mature enough for her. The pair eventually split and Justin returned home.
Though it took years for Justin to accept Nikki as she is, the two have reconnected 17 years after meeting, and they've agreed to start fresh and remain completely honest with each other.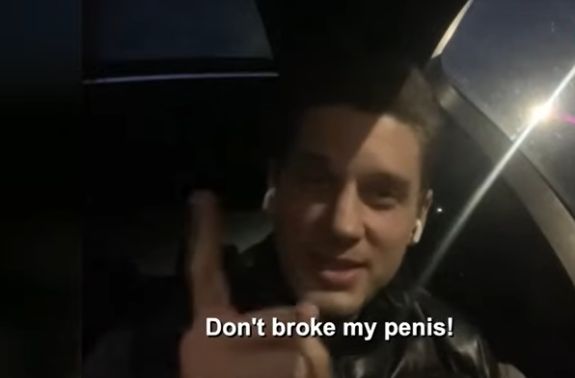 In the trailer, Justin tells Nikki, "When you come, I make a lot of love. Don't broke my penis!"
Nikki tells Justin that she does, indeed, plan to "broke" his penis.
Anali & Clayton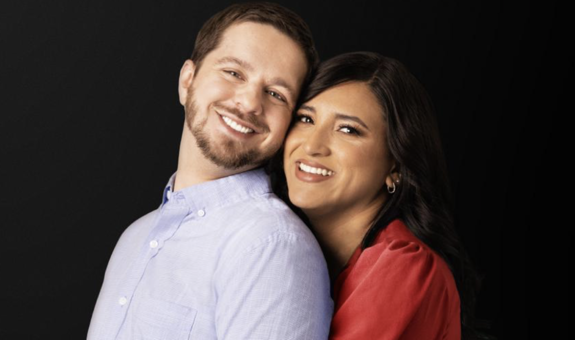 Anali (Peru) and Clayton (Kentucky) met two years ago through a language app and have only spent a few weeks together in person. Still, Anali is ready to move in with Clayton…AND Clayton's mom, whom Anali discovers has no plans to move out anytime soon.
(I need to know: Do they have any cats or living room slot machines? Because it's giving "Colt, Larissa and Debbie" vibes…)
We also learn in the Season 10 trailer that Clayton has many other roommates, as well.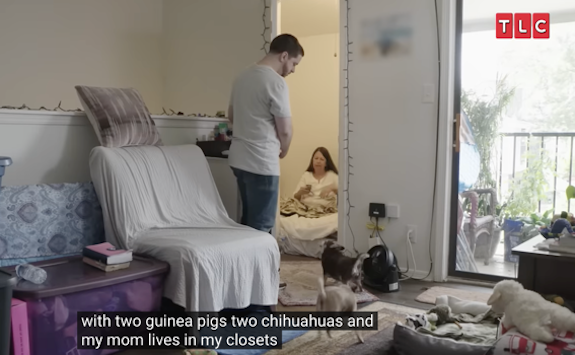 "I'm living in a one-bedroom apartment with two guinea pigs, two chihuahuas and my mom lives in my closet," he says.
Nope…nothing to see here….
Nick & Devin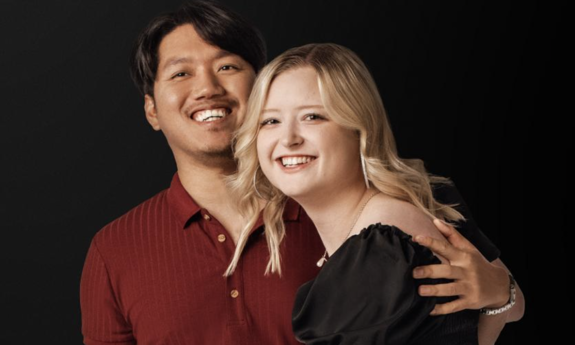 Devin (Arkansas) met Nick (Australia) on Tinder while on a solo trip to Sydney. The couple went on to spend three weeks together before Devin returned home and realized she missed her long-distance boo. The two filed for the K1 visa and after two long years of waiting, Nick has finally arrived in the States.
Upon his arrival, Nick-– who was living in Australia for work, but was born and raised in South Korea–- finds it difficult to overcome cultural differences in Devin's small-town, while also dealing with Devin's large and opinionated family.
Citra & Sam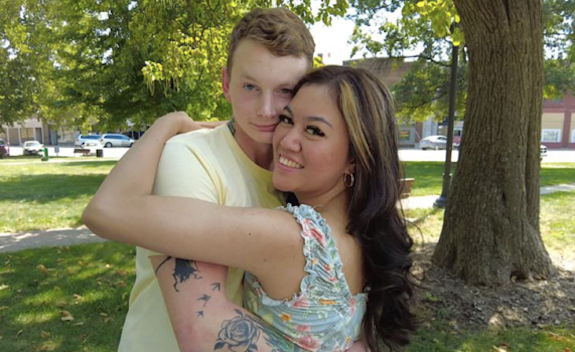 Like so many "90 Day Fiance" couples, Sam (Missouri) and Citra (Indonesia) met through a dating app. On his first visit to meet Citra in person, Sam popped the question, but he must now get Citra's father's blessing (and her family's acceptance) before the two are able to walk down the aisle.
This season, viewers will watch as Citra and her father travel to the U.S. to meet Sam, during which Sam will have less than two weeks to get the official blessing. Getting the green light from Citra's family is jeopardized when Citra's family learns of Sam's sordid past.
"90 Day Fiance" Season 10 premieres Sunday, October 8 on TLC. Episodes are available to stream the following day on Max and Discovery+.
Watch the Season 10 trailer below!
RELATED STORY: "90 Day Fiance" Star Paul Staehle Located After Going Missing in Brazil; His Mother Says He's Alive But "Still Not In a Good Situation"
(Photos: TLC; YouTube)