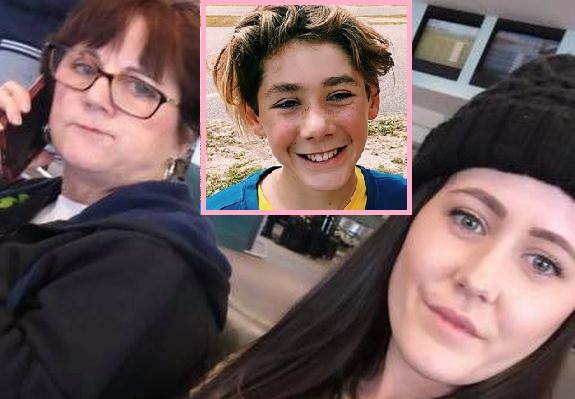 Jenelle Evans' son Jace is officially back with her mother, Barbara.
As The Ashley previously told you, Jace was removed from Jenelle's care last week (although the fired Teen Mom 2 star and her husband David Eason denied this at the time). The Ashley can confirm that, after spending time in a care facility for the last week or so, Jace was officially released into the care of his grandma, Barbara, on Tuesday.
On Wednesday, Barbara had to go before a judge to make the arrangement more legal. The judged signed off and ordered that Jace be placed in the care of his grandmother. Although Jace is officially in the custody of Child Protective Services (CPS) as of press time, he will be allowed to live with Barbara in a more long-term situation and she will be able to make decisions for him instead of Jenelle.
"Jace has been assured he will not have to live with Jenelle and David anymore," a source tells The Ashley.
The Sun broke the news (and The Ashley can confirm) that Jenelle is not allowed to call or see Jace. David—whom Jace allegedly claimed assaulted him on Thursday, September 28— is not allowed to have any contact with Jace whatsoever. (Jace has the option to reach out to Jenelle if he wants to, but Jenelle can't reach out to him.)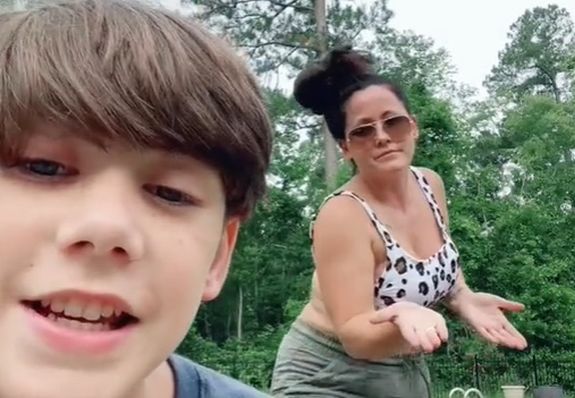 A CPS order had been in place previously barring Jenelle and David from contacting Jace.
"Jace wants nothing to do with Jenelle," one of The Ashley's sources tells her. "He saw some of the things she was claiming on social media about him recently and was furious. He's thrilled to be back with Barbara and is excited to start school again."
Brunswick referred the case over to Columbus County (where Jenelle lives). A Columbus County judge signed off on the order to transfer care of Jace back to Barb, which allowed Barbara to pick Jace up on Tuesday.
(In fact, a 'Teen Mom' fan posted a photo on social media of Jace and Barbara in the car together on Tuesday. It was likely on their trip home from the facility Jace had been staying at until Barb picked him up.)
View this post on Instagram
The court hearing on Wednesday made things more legal.
The Ashley can also confirm that, last week, Jenelle attempted to file a modification to the existing custody agreement that had been in place between her and her mom for Jace. That request for modification was denied. (Barb and Jenelle's original custody agreement has been sealed by the court since 2021 so The Ashley was not able to find out what modification Jenelle had been trying to make before she was stripped of custody of Jace this week.)
When contacted by The Sun on Wednesday, Jenelle's "rep" claimed that "Jace is visiting with Barbara."
The Ashley can confirm this is not true.
The Ashley's sources tell her the situation with David and Jenelle is still under investigation, but, to The Ashley's knowledge, the other kids belonging to Jenelle and David– Kaiser, Maryssa and Ensley— are still with the couple on The Land.
As The Ashley reported earlier today, Jenelle attempted to file yet another restraining order against Barbara last week, claiming, among other things that Barbara was the reason Jace had to be hospitalized; that Barbara allowed Jace to take medications without Jenelle's permission and that she suspected Barbara suffered from Munchausen's Syndrome.
In that same filing, Jenelle also admitted that she had no idea where Jace was from September 30-October 2 (despite her and David going online and claiming otherwise).
The Sun reports that "there will be a hearing later this month to check in on how things are going with Jace and Barbara, though it is unclear if anything will be made permanent at that time."
As of press time, Jenelle and David have not commented publicly about losing custody of Jace.
RELATED STORY: EXCLUSIVE! Jenelle Evans' Lies Exposed In Court Docs Filed Last Week: Admits She Had No Idea Where Her Son Jace Was, Despite Claiming Otherwise Online; See Jenelle's Other Claims About Her Mom Barbara
(Photos: Instagram; MTV)