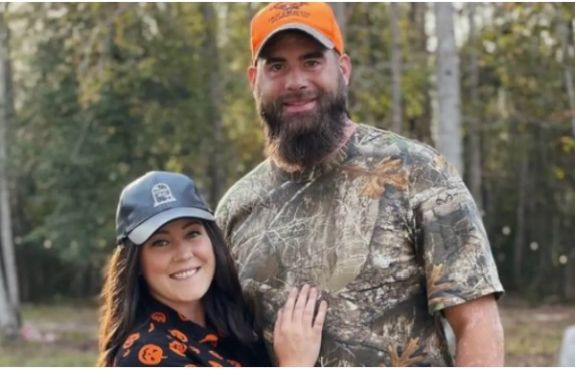 Jenelle Evans and David Eason spent the weekend trying out new guns and weapons.
The fired Teen Mom 2 couple— who are currently under investigation by CPS and other agencies— have made it clear in recent days they're not worried about the possibility of one or both of them being charged for a variety of alleged crimes. In fact, according to photos posted by TMZ on Sunday, the swamp-dwelling duo were seen frolicking through a local gun show, looking for more weapons.
Jenelle, David and Jenelle's son Kaiser were photographed at a gun show, but according to TMZ, Ensley was there as well.
(It was likely the Wilmington Gun & Knife Show, which was held this weekend in Wilmington, North Carolina, which is just a short distance from the couple's home on The Land.)
The photos— which were taken by an unknown spectator— must have been taken either Saturday or Sunday, proving that, as The Ashley has previously stated, the kids (other than Jenelle's son Jace) are still in the couple's custody.
"As far as what they actually picked up — we're told David appear to purchase a bulletproof vest for himself, and a wooden battle ax for Kaiser," the site reported.
Jenelle Evans & David Eason Hit Gun Show with Kids Amid Possible Charges | Click to read more 👇 https://t.co/GPlkB7apsM

— TMZ (@TMZ) October 15, 2023
In the photos, David is seen trying on some sort of tactical vest, browsing a sword booth and handling a gun. Jenelle is pictured looking bored while David shopped.
As The Ashley previously reported, earlier this month, Jenelle filed a request for a restraining order against her mom Barbara Evans, requesting that authorities bar Babs from buying or owning guns or ammunition. Jenelle also asked that Barbara be required to surrender any guns she might have and be required to attend an "abuser treatment program," in addition to having no contact with Jenelle and her family. (The restraining order request was voluntarily dropped days later.)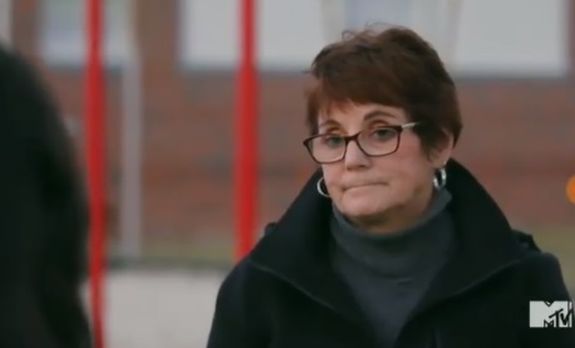 David and Jenelle currently have no restrictions on buying or owning guns or weapons, as neither has been convicted of a felony.
After TMZ broke the news that "it appears that charges will be filed for both [child] neglect and assault" against one or both of the swamp-dwellers, Jenelle and David made it clear (via social media) that they are not concerned. In a video posted to social media on Saturday, Jenelle stated that her and David are good parents and have nothing to fear. She also made it clear that she's standing my her man, telling her followers that she feels bad for David.
"I feel really bad for him because my kids adore that man. My kids love that man so much," Jenelle said. "And no matter what you guys say, it's not going to change how my children are treated at home, which are treated [no, that's not a typo] with the most love and passionate care that they could ever get. So don't come at me for my parenting, because, let me tell you, my kids are fine."
David, meanwhile, has continued to rant on Facebook in the comment section of his various posts.
RELATED STORY: Jenelle Evans Responds to Reports of Alleged Impending Child Abuse/Neglect Charges By Praising Husband David Eason: "I Want To Give My Husband the Most Support & Props"
(Photos: Instagram; Twitter; MTV)