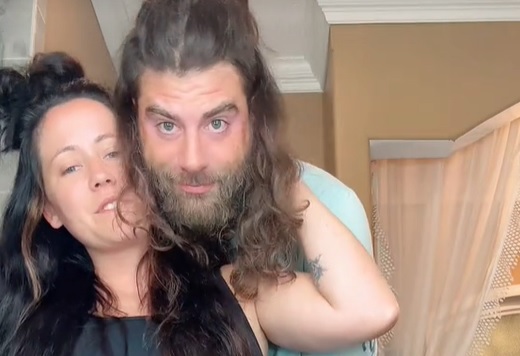 Jenelle Evans is responding to recent claims that she and her husband David Eason are under investigation for child neglect and abuse— by praising David and asking fans to have sympathy for him.
As The Ashley has previously reported, Jenelle faced off with her mother Barbara Evans in court on Wednesday, where care of Jenelle's son Jace was officially transferred to Barbara. (At press time, he remains in CPS custody, though). The Ashley reported that David– whom Jace allegedly accused of assaulting him in late September— was not allowed to stay in the courtroom during the hearing. In a new video posted to social media, Jenelle denied some of The Ashley's statements— as well as new claims made by TMZ on Saturday.
In addition, Jenelle heaped on the praise for David for his "patience" and commended him for his handling of everything that's going on.
"I want to give my husband the most support and props that a man can ever have!" Jenelle told her followers in the video released Saturday. "Because he has the most patience I've ever seen out of any human being right now."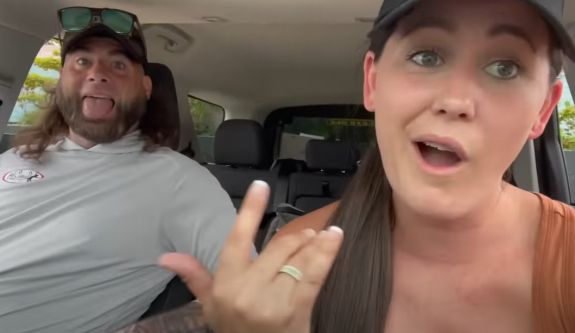 "He's bein' accused of some horrible, horrible s**t that is not true," Jenelle said of David.
The fired Teen Mom 2 star did admit that there was, indeed, an incident and that she was present (just as The Ashley told you); however, she says that "you guys have no idea about the details" of what happened.
"It just makes me really sad for David," Jenelle said later in the video. "Because David is just, like, taking all these punches, rollin' with it. Not saying s**t."
(As fans know, David has been on social media constantly discussing the situation and slamming Barbara, as well as people who have brought up the situation with Jace.)

She went on to praise David's parenting.
"I feel really bad for him because my kids adore that man. My kids love that man so much," Jenelle said. "And no matter what you guys say, it's not going to change how my children are treated at home, which are treated [no, that's not a typo] with the most love and passionate care that they could ever get. So don't come at me for my parenting, because, let me tell you, my kids are fine."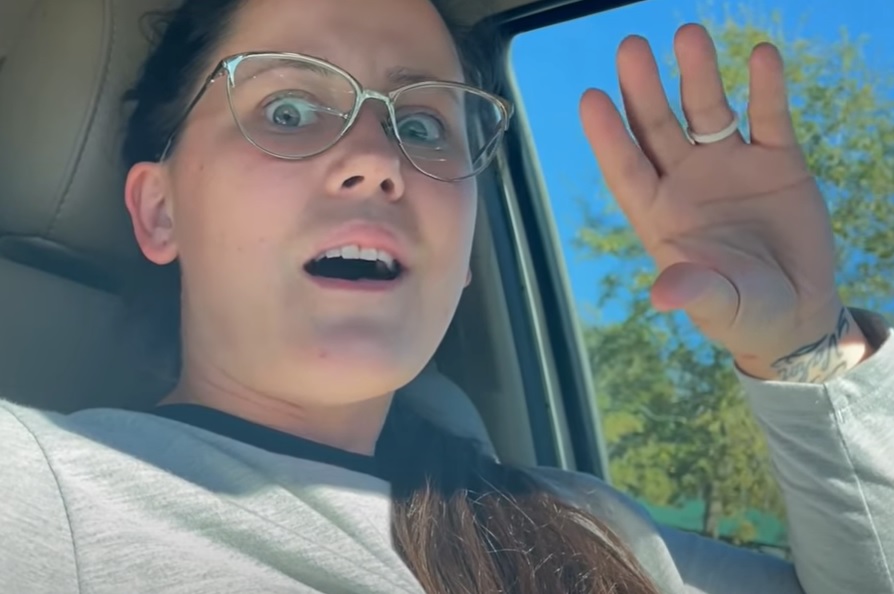 On Saturday, TMZ released a story stating that, according to the site's law enforcement sources, the investigation into Jenelle and David's parenting and situation with Jace is going to be wrapped up "very soon." The site confirmed The Ashley's report that Jace was interviewed by CPS on Wednesday.
"Our sources say at this point, it appears charges will be filed for both neglect and assault.
"What hasn't yet been determined, we're told, is whether both Jenelle and David will get hit with charges … or if only one of them will face legal repercussions," the site claims.
Jenelle addressed the possibility of her and David being charged, and praised their parenting of their kids.
"No matter how bad you want us charged, I want to tell you right now, I have done everything as a parent, and I have crossed by T's and dotted my I's," Jenelle said. "So if you want to try to catch me slippin', you're not going to. You're not gonna scare me. My mother's tactics are not gonna scare me. And my son is gonna get the help that he deserves."
(As fans know, Jenelle and David are currently not allowed to contact Jace or speak to him.)
"He doesn't need the attention, whether it's good or bad attention. He doesn't need no attention right now!" Jenelle added.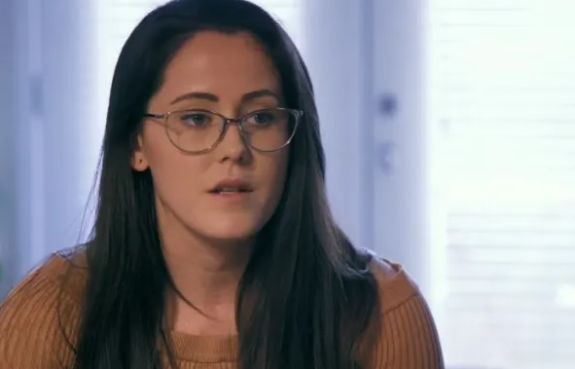 She then states that the thing that is "more crazier" (again, not a typo), is that everyone is talking about Jace's mental health.
(As The Ashley previously told you, in court documents obtained by The Ashley, it is Jenelle who brings up Jace's mental health, stating that the reason Jace went to the hospital after the alleged assault in September was due to his mental health and "self harm.")
Jenelle– who admitted to being in a "constant state of anxiety"— stated that she is the only one with court papers, other than her mom, insinuating that all stories regarding the situation are stemming from Barbara. (Jenelle and Barb's custody case is sealed and has been since 2021, so that is true. However, court docs from other related cases are not sealed and The Ashley has obtained them.)
Jenelle then called the articles about the court hearing on Wednesday "very outlandish, one-sided and definitely all mean about me."
She also denied that anyone "got kicked out" of court, as The Ashley wrote. (To be fair, The Ashley stated that David was removed from court.)
She claims that she and David are trying to keep the case "as private as possible."
At the end of the video, Jenelle claims that "our family is actually being protected right now from my son's mental health."
It is unknown if this is just "Jenelle Speak" and her getting her words "dramastically" mixed up, or if she is insinuating that her and David are being kept from Jace because he's a danger to them.
You can watch Jenelle's full video below.
RELATED STORY: EXCLUSIVE! David Eason Removed From Courtroom During Jenelle Evans' Custody Hearing; Investigation Into David's Alleged Abuse of Jace & Siblings "Ramping Up"
(Photos: MTV; Instagram; TikTok)