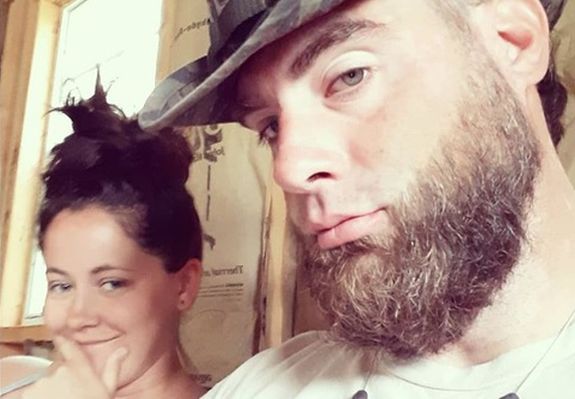 Jenelle Evans and her husband David Eason are hitting The Interwebs to try to clear their names!
The fired Teen Mom 2 couple spent a lot of time on social media on Tuesday and Wednesday, denying that David assaulted Jenelle's 14-year-old son Jace last week and that the alleged assault was caught on a Ring camera. Jenelle continues to stand my her man, insisting that her mom Barbara filed false police reports regarding what happened between David and Jace, and stating that David loves Jace "as his own."
On Wednesday, TMZ reported that Jenelle and David are currently under investigation for child neglect. TMZ's story also confirmed details already reported by The Ashley and other media outlets.
"Of course, if there's any evidence of physical abuse … the current investigation could lead to serious charges. For the time being, though, it's just an investigation for child neglect," TMZ reported.
TMZ Live Footage and Uncle Bad Touch is gonna sue!
byu/ParcelPosted inTeenMomOGandTeenMom2
Let's break it down what's been said in the last 24 hours, shall we?
As The Ashley previously reported, Mr. and Mrs. Jenelle Evans are under the investigation of multiple agencies currently. Jenelle and David maintain that they still have Jace with them, although The Ashley's sources tell her Jace has not been back to their home on The Land since Thursday and is not currently in the care of Jenelle and David.
After David posted on Tuesday that "our kids are in our custody," Jenelle wrote on TikTok that David "loves my son as his own no matter what any one of you think. You're basing this all of[f] my mom's words. Think about that."
She then posted a slideshow of pics showing Jace and David having a "la-dee-dah time" together.
Later, Jenelle posted a video to TikTok denying the media's claims.
"You're really, really gullible," she said. "If you want to believe something that maybe you read off The Sun, or The Ashley, or clickbait, you're wrong. You have no idea what you're commenting on. You don't know about any details of the situation, yet all you guys want to sit here and continually-leslly(?) harass all my accounts."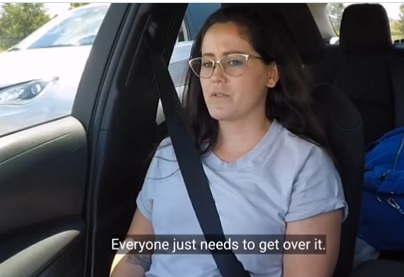 "My son was never taken from my custody. My son is still in my custody," Jenelle continued. "I still have primary custody. I don't know where there's rumors are circulating…they've done this to me my entire life…I am not commenting on my son's whereabouts because it's no one's business where my children are.
"It's no one's business of my children's location," she added in her signature "Jenelle Speak" fashion.
"You're not the family member. You have nothing to do with my children. Yeah, I agreed to film them and have them on MTV for a long time in their life, but it's over. It's done."
Jenelle stated that now she is in charge of what content is put out to the public, it's going to be "happy content."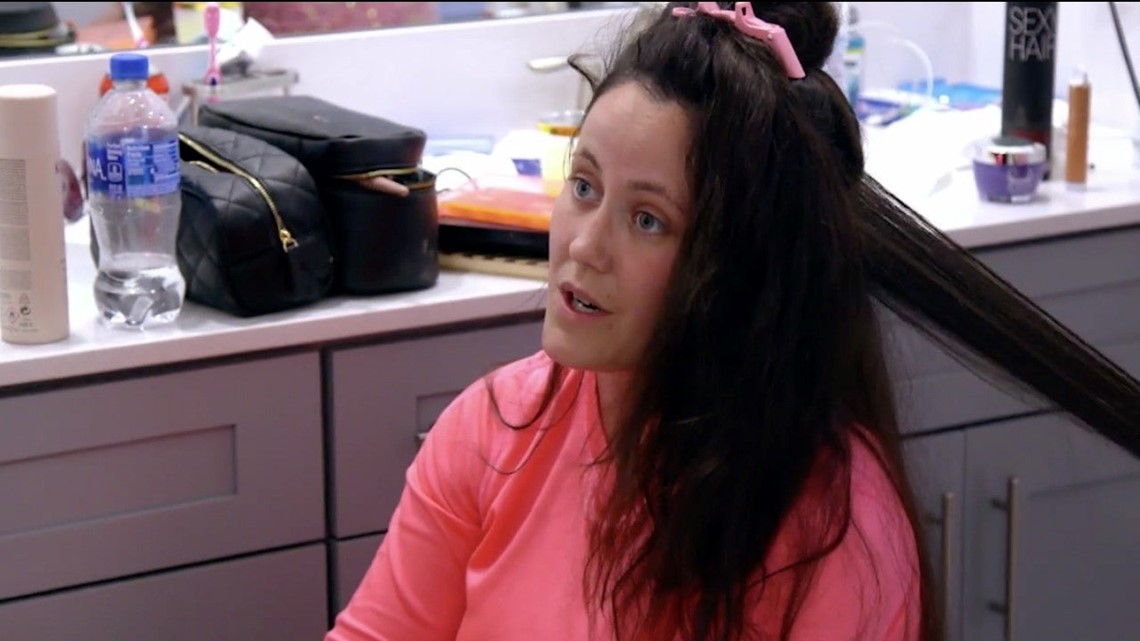 In the comment section of the post, a person told Jenelle to "choose your kids over a man every day. [Their] safety is paramount."
"Idk why you're commenting about safety when everyone is safe in my home," Jenelle replied. "Did you know anything about what [goes] on inside my home? Didn't think so…"
In other comments, Jenelle denied that a video exists of the alleged incident between David and Jace.
"There's no Ring video," she wrote. "IDK why you keep saying that. Again…gullible AF believing the media's lies…there's no video anywhere so keep searching.
"They can look until their face is blue, there's no video and never was," Jenelle wrote in another comment. "This is all hearsay and the public is running wild with it."
"It's not about my spouse no matter how hard you want to believe that," Jenelle told someone else, before claiming that the only "bad times" they've had with Jace are "when cell phones get taken and people are grounded."
David was much-less composed in his rebuttal of the reports of the assault and them no longer having Jace. In a series of social media posts and comments, David claimed that "someone got false information from the Sheriff's Department. This should be interesting.."
David also denied the existence of any Ring camera footage.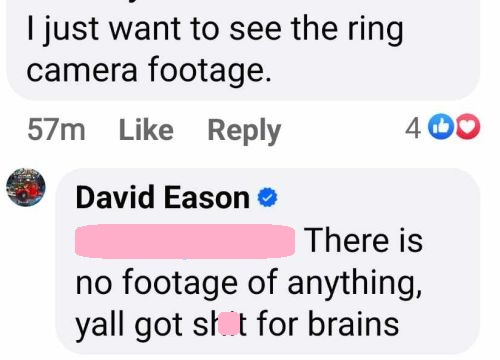 "There is no footage of any footage of anything," David wrote on Facebook. "Y'all got s**t for brains!"
Jenelle and David have yet to comment on TMZ's report that they're currently under investigation for child neglect. However, on Wednesday afternoon, David also posted some "happy family" photos of him and Jace
"They don't understand our relationship but that's fine, they don't need to!" he captioned the post.
RELATED STORY: More Details Released About David Eason's Alleged Assault of Jenelle Evans' Son Jace; Alleged Attack Reportedly Caught On Camera (Exclusive Details)
(Photos: YouTube; MTV; Instagram)