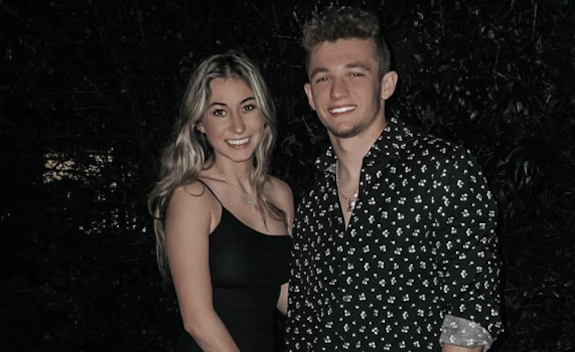 It's a boy!
Unexpected star Jenna Ronan announced on Instagram that she and her fiancé JJ Della welcomed a son on Friday, November 10.
"Baby James Richard Della IV," Jenna wrote on Instagram.
Jenna– — whom we first met on the fourth season of 'Unexpected' when she was pregnant with her first baby Luca—went on to reveal that she had a relatively easy delivery this time around.
"Luca says he is his baby Jim. Baby James literally slipped right out lol in 1 minute."
Earlier today, Jenna posted a sweet Reel to Instagram featuring footage of the new arrival meeting his big brother, Luca. She also shared James' November 10 birthday and weight of 6 pounds, 14 ounces.
'Unexpected' viewers will likely remember the story behind Jenna's first pregnancy. During Season 4, Jenna explained how she was tricked by her then-boyfriend Aden Albright into not taking birth control because he told her she could only get pregnant by a guy who was "ogulating."
"Aden told me boys ovulate … ogulate just like a woman does," she said on the show, to which Aden laughingly replied, "Yeah I lied to her!"
That relationship ended in late 2021 and the former high school sweethearts have since split custody of their young son. Jenna reportedly began dating JJ in the fall of 2022 and moved from Pennsylvania to South Carolina to be with him. Since making the move, she's had to drive or fly back to Pennsylvania every other weekend to bring Luca to Aden.
Three weeks ago, Jenna and JJ announced their engagement.
No word yet on when the wedding will happen, but Jenna will have a busy year with the new baby, wedding planning, and starring on the upcoming sixth season of 'Unexpected.'
RELATED STORY: Babies No. 6 & 7! Kail Lowry Reportedly Gives Birth to Her Twins; Vows To Not Have Any More Kids
(Photos: Instagram)