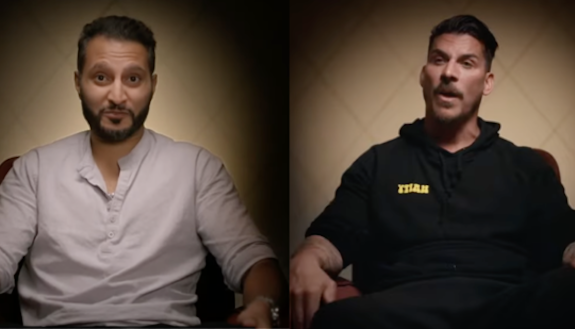 Jax Taylor may have called himself a "good Christian father" during his recent House of Villains run, but according to Shake Chatterjee, the fired former Vanderpump Rules star was committing multiple sins against his co-stars while filming.
As The Ashley previously told you, Shake and Jax were among the reality TV villains tapped to compete on Season 1 of the reality TV show, which premiered on E! in October. (The cast also includes Johnny "Bananas" Devenanzio of The Challenge, former Survivor star Jonny Fairplay, Omarosa of The Apprentice and others.)
During an interview on The Domenick Nati Show this week, Shake talked about his experience on 'House of Villains,' while revealing some truly villainous behavior that viewers reportedly didn't get to see on TV.
"There's so much that was cut out of the show that didn't get shown, just so much chaos," Shake said. "Every day in that house was chaos, it really was, and they boiled it down to just gameplay-related things, but beyond that, there was a lot of social dynamics in the house … ."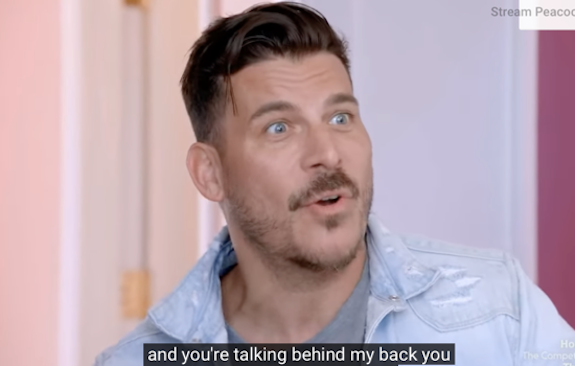 The former Love Is Blind contestant, who became fast foes with Jax upon entering the house, said while some of the content that didn't make it to air would have been "entertaining" for viewers to see, other situations that were seemingly cut would have been damning for members of the cast-– particular Jax.
"Jax, we'll talk about him for example, because, you know, I really don't like the guy," Shake said. "Just about everybody in the house hated him."
Shake admitted that the other men in the cast didn't have as much of a problem with Jax as he did, but claims the former bartender was "a prick" to most everyone, which is why the cast wanted Jax to be the first booted out of the house.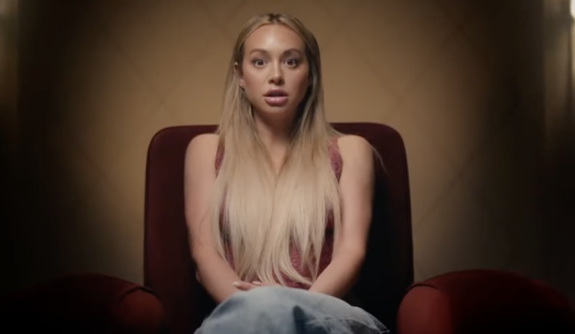 " … Especially the girls, like Corinne [Olympios of The Bachelor] and Anfisa [Arkhipchenko of 90 Day Fiance]– probably the most," Shake claimed. "He was such a prick to them and, ironically, it was me that was like, stepping up to defend them."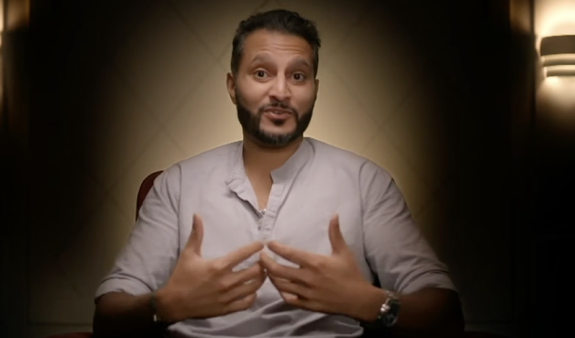 Shake went on to accuse Jax of making vulgar statements to both Corinne and Anfisa, which he believes were intentionally edited out of the show.
"To the girls, he'd be like, 'Yeah, how's it going? You sucking some d**k for votes?'" Shake alleged. "Some of the times it was on-camera and I genuinely feel that they edited it out just because of how bad he would've truly looked."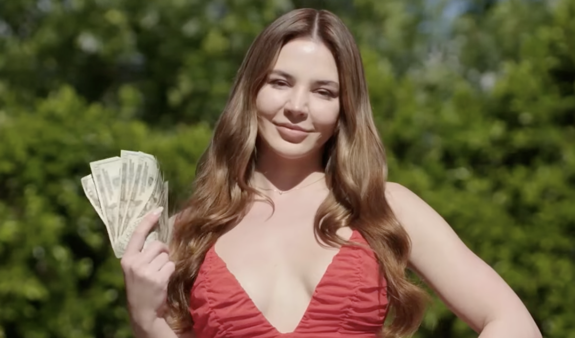 The veterinarian added that he believes Anfisa "hated [Jax] more than anybody" on the cast–- a bold statement, considering that Tiffany "New York" Pollard went as far as to call Jax (to his face) "a demon possessed" with a "ruthless" and "ugly" heart on the show.
"[Anfisa] probably hated him even more than I hated him because of how he would treat her," Shake said.
During the interview, Shake also called out Jax for attempting to antagonize him personally, even while they were enjoying downtime from the competition.
"When everyone else is just kind of chilling, Jax would actually be like, 'Yo, you know nobody likes you, right?'" Shake claimed. "I'm like, bro, save it … like, come on, man. For all intents and purposes, we're taking a breather [from filming] here."
Jax, Anfisa and Corinne have yet to comment on Shake's allegations.
You can watch Shake's interview below.
RELATED STORY: Johnny Bananas, Omarosa, Jax Taylor & More Reality TV Villains Celebrate Premiere Party for 'House Villains': See the Exclusive Photos
(Photos: E!; Instagram; YouTube)