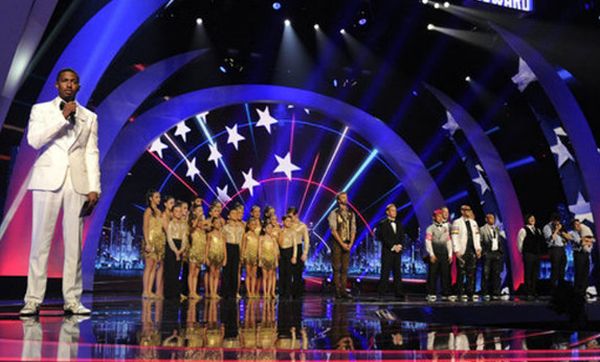 America may have talent, but it looks like NBC has anyone that goes on the hit summer show by the balls!
A bombshell story from the New York Post surfaced today, containing the complete 45-page contract that contestants of America's Got Talent are required to sign before they are allowed to appear on the show.
"You are pretty much signing away your life," one former contestant told the New York Post.  "It's almost non-negotiable."
Once a person is chosen for the show, they are required to allow producers to shape their personal background however they want, even if the stories they present to the public are not true, according to the contract. Producers are also allowed to "trick, exploit and embarrass" contestants during the course of the show, without fear of the contestants being able to sue them. In addition, the contestants are put on a "Talent Hold" for one year after the show, which forbids them from trying to get new publicity or endorsement deals from anyone but NBC.
According to the New York Post, 'America's Got Talent' isn't the only talent show that forces its contestants to sign a "Talent Hold" agreement.
"Producers of The Voice and X-Factor also have 'talent holds' and options for management and record deals on their contestants that can last for up to one year," according to the article.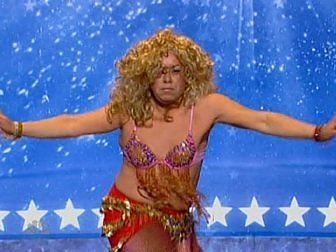 The Ashley read through the entire 45-page contract so you wouldn't have to and pulled out some other juicy tidbits she thought you'd enjoy:
Producers or NBC can force a contestant to participate in an additional reality show for up to one year after they appear on 'AGT.' Contestants may not go on any other reality show for a year after taping ends.
If an act is disqualified, "Producer and the Network may make any explanation or announcement, on-air or otherwise…as to the reason why." (So basically, they can say tell the public whatever they want about why the act was disqualified…even if it's not true.)
Camera crews from the show can follow contestants anywhere they want– even into the bathroom!  Contestants must agree to allow cameras into "any other area in which a person under other circumstances might have a reasonable expectation of privacy."
If the voting system "fails," producers get to decide which contestants advance and which ones get sent home. Contestants may not challenge the producers' decision.
Producers may disqualify a contestant for "no reason at all." Producers can also disqualify them if they decline to sign any other documents that the producers may come up with at a later date.
Contestants are not allowed to take any personal photos during the show without getting permission from the producers.
Despite the fact that they must essentially "sign their lives away" to the network if they are chosen, hordes of people continue to audition for the show in a quest for fame.