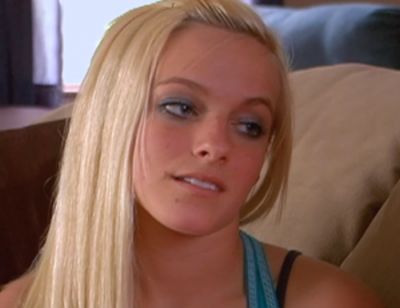 Last weekend, The Ashley broke the story that Teen Mom 3 star Mackenzie Douthit was physically attacked by a large woman. Mackenzie, who is currently pregnant with her second child, was dragged across a concrete porch on her stomach, leaving large scrapes on her stomach and legs, and had her hair pulled by a woman that's about three times her size. The woman was later arrested for her crimes.
While The Ashley was able to dig up most of the details of the incident (click here to read the whole story), the one missing piece of the puzzle was "Why?" What caused this woman to beat up a pregnant woman?
Over the last few days, The Ashley has been in touch with a few of people who were able to reveal what really happened that day, and what caused the whole incident. The Ashley will do her best to make this very strange story as easy to understand as possible.
According to The Ashley's sources the whole story begins a few months ago when Mackenzie and her friend called out one of Josh's friends (we'll call him Fernando because I like that name) for cheating on his girlfriend by going to strip clubs with Josh's brother, Caleb. (Hey, maybe they were just going to say hi to Farrah Abraham?)
Anyway, Mackenzie is friends with Fernando's girlfriend, so she felt that it was only right to let this girl know that her boyfriend had a passion for going to "gentlemen's clubs." (Dear God, I can only imagine how awful the strip clubs in rural Oklahoma would be.)
Fernando, of course, denied it. The whole thing backfired on Mackenzie when Fernando's girlfriend believed him over Mackenzie. The incident caused Fernando, his girlfriend and Josh's brother Caleb to disown Mackenzie from their group and made everyone dislike her for sticking her nose where it didn't belong.
Are y'all with me so far? OK, let's continue…
Anyway, fast forward to last weekend. Josh and his brother Caleb were hanging out at Fernando's house, along with some other friends, including Dez, the woman who attacked Mackenzie. Mackenzie had been trying to get a hold of Josh but he wasn't answering his phone so she and her friend decide to head over there to fetch Josh, even though she is unwelcome due to the above-mentioned incident.
Of course, Fernando and Co. didn't exactly roll out the welcome mat for Mackenzie. They told her to leave but she refused. Fernando then called the police to report Mackenzie and her friend for trespassing but the police took their sweet time in getting there. (It must have been a busy day in Mayberry that day!)
Meanwhile, according to one of The Ashley's sources, Fernando decided take matters into his own hands.
"[Fernando] put Dez up to jumping on Mackenzie," the source said.
That's when Dez grabbed Mackenzie by the hair and dragged her across the front porch of the house and told her to leave.
"Josh was inside, and had no idea Kenzie was even outside," the source said. "However, Caleb was outside watching it all, but did nothing to stop it. Once Josh realized she was out there along with what was going on, he went out to stop Dez but it was too late."
The cops finally arrived, and after Mackenzie and her friend told them what Dez did, they arrested Dez, but she was bailed out within the hour.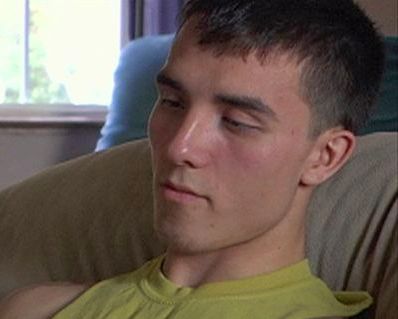 The whole incident has caused quite the family feud, however.
"Kenzie and Josh are not getting along with his brother, Caleb," the source said. "Josh has told Caleb that if he would let something like that happen to his pregnant wife, and do nothing to stop it that it shows he has no respect for her which means he has no respect for Gannon, himself or their unborn daughter. Caleb is still saying that if the girls would have just left, it never would have happened.  He says he has no plans on ever seeing Josh and Mackenzie's unborn daughter, and that it was Mackenzie's fault Dez did what she did all because she did not leave without talking to her husband."
Wanna see screenshots of Josh's brother Caleb fighting with Mackenzie over Facebook? Of course you do! Click here and here !
Good Lord, I can barely concentrate with all these backwoods banjos playing in the background. Hopefully they will all do the hillbilly jig together and make up very soon.
To those that will inevitably ask: The Ashley is not, in any way, condoning what Dez did to Mackenzie. It's ridiculous to beat up a pregnant person, obviously. The Ashley is just reporting the facts of what went down.
(Photos: MTV)