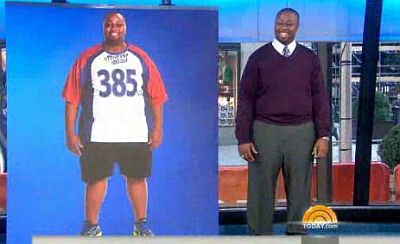 Craig Arrington was eliminated on last week's scandal-tastic episode of The Biggest Loser  amid rumors of cheating—and a possible scam by production that helped bring  eliminated player (and fan favorite) Ruben Studdard back to the Ranch. While many viewers took to their social media accounts to argue that Craig was "traded in" for the more-famous Ruben, Craig is insisting that everything was on the up-and-up in regard to his elimination.
"It was actually fair," he said on this morning's Today Show. ""Production wanted to ensure that all contestants were handled fairly. So it was fair to have a one-pound penalty for each of us."
"This was just about being fair and it just so happened to be Ruben at the time," Craig told People last week. "He's a great friend of mine."
Jillian has yet to address the "cheating scandal," except for when she posted this tweet the night the episode aired; however it was quickly erased.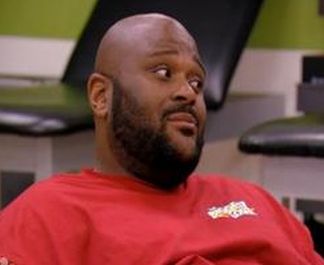 Craig went on the Today Show to reveal his svelte new 265 lb.-body (he started the show at 385 lbs.!) He said he's hoping to reach his goal weight of 192 lbs. by the season finale.
"I knew I needed to lose weight so it's been a couple years now that I've been challenged to do that. I can always lose weight but I gain it right back," Craig told The Ashley during their chat at the Ranch in June. "So I was just looking to see how I could maintain it."
The Ashley has her fingers crossed that Craig will be able to maintain his weight loss!
Ruben makes his return on tonight's episode! Will you be watching?
(Photos: Today/NBC)