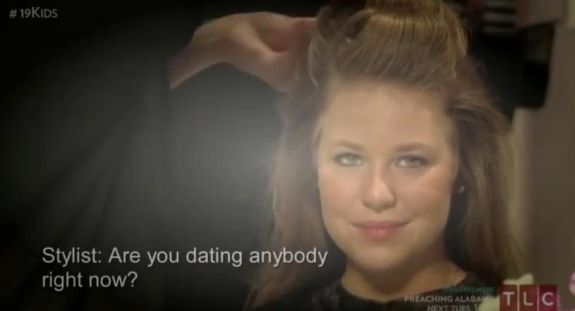 There may be 19 kids in the Duggar family, but the latest episodes of the family's reality show, 19 Kids & Counting, seem to be completely focused on daughters Jessa and Jill. The girls' are everywhere these days due to their recent/upcoming weddings, as well as Jill's baby news.
Jill and Jessa's recent rise in fame has put the spotlight on another Duggar sister– eldest sister Jana. The reserved 24-year-old may be older than Jill and Jessa, but has yet to marry or even announce a courtship. While viewers (and The Ashley) have been feeling bad for Jana in the months since her sisters announced their engagements, many were downright outraged after watching recent episodes.
On the episode that aired on September 30, poor Jana was stuck hemming all of the nine bridesmaids' dresses for Jill's wedding, while the rest of the family went to a party. (Ummm? I think Jill needs to get her butt behind a Singer sewing machine and sew her own dresses.) In addition, poor Jana has been left out of many activities because she's single. "She's kind of a quiet personality whenever she's around other people," Jill once described Jana. "At home she'll talk more, but she's kinda more quiet and reserved."
At one point during the "Duggar Girls Go Glam" episode last month, Jana was asked by a hairstylist whether or not she had a special someone, to which Jana just meekly shook her head. She later told the cameras, "I'm good whenever that time comes…I'm good with just waiting right now."
But how does Jana really feel about all of the "old maid" talk, and rumors that she's leaving the family because she can't get a date?
The Ashley found this video interview from earlier this year, featuring Jill, Jana, Jessa and Jinger. The interview was done to promote their book, Growing Up Duggar, but it is one of the only times Jana is actually asked point-blank how she feels about being passed up by her younger sisters in the marriage department. Jana seemed uncomfortable but answered the question.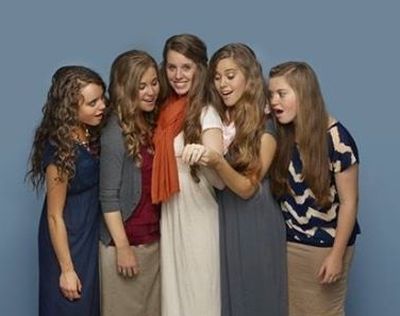 "I don't think we really feel pressure or anything, it's not something that we're like pushing but…" Jana said before quickly trying to turn the focus back to her sisters. "[Jinger and I] are super excited for Jill and Jessa…"
Jill (who, along with Jessa basically hogged the entire interview) quickly swooped in to save her sister from the awkward conversation.
"They're still waiting, just like Jessa and I would be waiting for God to bring that person into our lives," Jill said. "Jana and Jinger are wanting to do the same thing."
She made it clear that, despite the fact that they are currently single, her sisters have had a lot of potential suitors.
"They've had a lot of guys interested in them along the way, but they just haven't felt God leading them in that direction," Jill added.
The interviewer then asked what age a girl typically starts courting. Since the girls knew that any age they gave would be older than Jana's current age of 24, they tried to buffer the situation with a generic answer.
"It's not really about the age, it's about maturity, and where you are as a person," Jessa said.
Luckily, Jana's twin brother, John-David, has also managed to stay single, which has taken some of the focus off of Jana. Still, on a recent episode, John-David admitted that his days as a bachelor may be numbered.
"One of these days, I'll find the right one, and I'll join the ranks," he told some of his family members.
Watch the Duggar girls' super-awkward interview here. (Also, check out Jinger just staring blankly into the camera without speaking at all.) The topic of Jana being single comes up about the 3:00 mark.