Dance Moms star Paige Hyland says she suffered years of emotional distress at the hands of her on-camera dance instructor, Abby Lee Miller, and now the 13-year-old wants Abby to pay for her bad behavior–big time!
In a lawsuit filed yesterday, Paige is seeking at least $25,000 in damages for the fear and damage she suffered during her time on the show, due to the "authoritative, domineering and often bullying and insulting leadership style" of Abby. Paige, who is the daughter of Abby's arch enemy, Kelly Hyland, not only said that she was in constant fear of Abby, but that she and the other 'Dance Moms' girls were subjected to demanding filming schedules that sometimes required work weeks of up to 60 hours a week!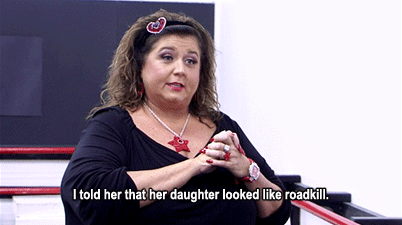 Paige made note that the producers were partly to blame for the abuse the girls suffered.
"In an effort to attract ratings and viewership, [the producers] encourage and facilitate conflicts between Miller on the one hand and the young dancers and their mothers on the other," the lawsuit reads. "It became clear early on that the children on the show were being subjected to abusive and unlawful working conditions."
The lawsuit discusses the history between Abby and Paige's mother, Kelly, who once danced for Abby herself when she was younger. Paige states that before 'Dance Moms,' Abby was "generally caring and nurturing" to her and her sister, Brooke. The Hyland girls signed on to the show, originally thinking it was to be a six-part documentary series, but stayed once 'Dance Moms' turned into its own reality show.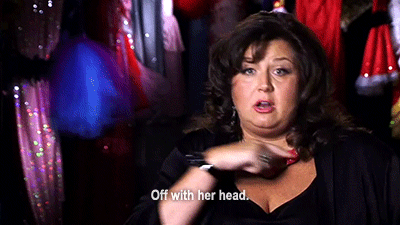 However, Paige states that things started to go downhill quickly, with the girls being forced to dance (aka work) long hours without the required-by-law breaks. The lawsuit states that Paige's mother tried to get her daughters out of their contracts with the show's production company, but was told by the production company that they would "sue her for everything she owned if she attempted to back out of the contract she signed."
The lawsuit certainly doesn't paint a pretty picture of Abby, or the show's producers:
"Miller is paid to be abusive and bullying to her students, and provoke arguments with the mothers in front of the children," it states. "Miller screams at the girls in front of the other dancers, moms and production crew, causing them to cry, and then Miller derides them for being emotional weak when they do."
Paige claims that Abby made fun of her appearance, her family, and even threw a chair in front of her when Kelly was not present. She also claims to have witnessed Abby pinch another student until she bled.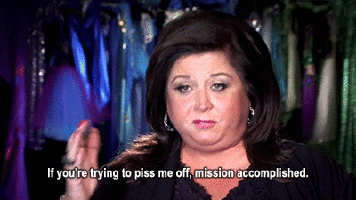 "All of this abuse was done for the sake of drama during the show," the lawsuit claims. "All of this was part of a deliberate scheme by the producers to generate interest in the television show and strong ratings when each episode airs."
Paige says she suffers from "panic attacks caused by Miller's abusive, intimidating and aggressive conduct" and that she has had to seek professional medical treatment for anxiety and emotional distress because of it.
Abby has yet to respond publicly to the lawsuit. Paige's lawyer, Michael Shapiro told TMZ that, although Paige is seeking financial damages, money is not the motivation behind this lawsuit.
"I'm not looking to make a lot of money off this," Paige's lawyer told the site. "I think what Miller has done to the kids is intolerable and has got to stop. It's the most repugnant case I've been involved in after 49 years of practice."
Read the entire lawsuit, which was obtained by Deadline, by clicking here!
(Photos: Lifetime)