The Ashley has been getting a lot of readers reaching out to her via The Twitter and email, asking whether certain rumors regarding the girls of Teen Mom and Teen Mom 2 are true or false. As Rounduper readers know, The Ashley does not write about every 'Teen Mom'-related story that's published; that would take all day and, frankly, most of them are not true or have very little truth to them.
However, this week has seen an abnormally large amount of rumors circulating regarding the 'Teen Mom' casts. Here, The Ashley will attempt to clear up some of these rumors, and let you know which are true and which are not. Again, The Ashley will not verify anything that she doesn't know to be true or false, which is why she hasn't published anything thus far about the stories below.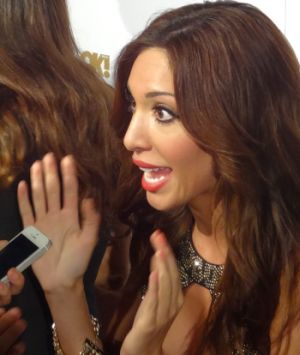 Rumor #1: Farrah Abraham is returning to 'Teen Mom.'
Believe it or not, this is actually TRUE! In Touch Weekly reported that Farrah will be back on the show and The Ashley can confirm this story is true. Although Farrah was not invited back to participate in the fifth season of 'Teen Mom,' The Ashley's source tells her that it is indeed true that Farrah wants back on the show. She has been in contact with the show's producers recently and has made promises to change her image back to something more appropriate for the show's audience. The Ashley's source says that producers are most likely going to allow her back on the show.
One thing that's not clear is how it will work. The other cast members of 'Teen Mom' have basically finished shooting the season, so it is not yet known if they will include Farrah on Season 5 or just add her into Season 6 (which is likely going to happen, but hasn't been made official yet.)
Update: Farrah has told RumorFix that the rumor is not true. However, The Ashley maintains that this did, indeed, happen. (As we know, Farrah isn't always that great at telling the truth.)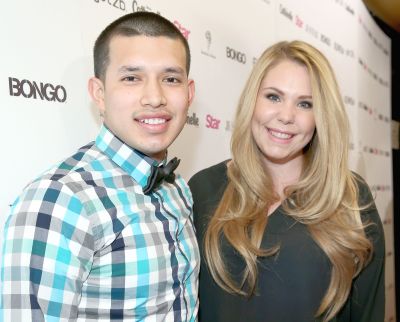 Rumor #2: Kail Lowry and Javi Marroquin are having marital trouble.
FALSE. This rumor was likely started by this story on The Stir. (This is the only time The Ashley will probably ever link one of their articles. She has very little use for any of the "news" they put out; most of the time they just create stories from their own opinions and pass it off as fact.)
Anyway, the story says that Kail has "basically admitted" that her marriage to Javi is in trouble, based on a photo she posted. In the photo, Kail's ring finger does not have her wedding ring on it.
"See how she has her right hand covered up, but her left is totally in your face? It's almost like she's trying to send a message with this shot, or something," the article reads.
The only problem? The photo was obviously taken in a mirror. The "left hand" they claim should have the ring on it is actually her right hand. The article also goes on to speculate that because Javi and Kail have not posted any photos with each other lately, their marriage is clearly in trouble.
Sigh.
This is false. The Ashley's source tells her that their marriage is just fine. Even Javi and Kail seemed to find the article ridiculous, and attempted to put a stop to it.
"Woah… All these articles about our troubling marriage?" Javi wrote, with Kail retweeting the message.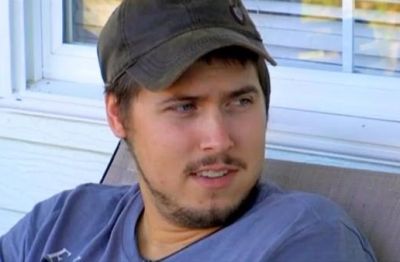 Rumor #3: Jeremy Calvert was caught texting some broad whose friend sold the texts to Radar Online.
FALSE…SORT OF.
The Ashley has read the story posted yesterday by Radar Online, alledging that Leah Calvert's husband, Jeremy, was recently texting a girl named Brittany Musick, trying to get her to come do the nasty with him in his RV while he's out of town for work.  The site provided photos of the texts and Twitter messages between Jeremy and Brittany, claiming that a "friend" of Brittany's provided them to Radar.
"When approached by Radar for comment, Musick said she was 'shocked' to learn about the MTV star's divorce. 'I said 'The way Leah talks on Twitter, it seems as if ya'll are still together.' But he said 'No, it's not true,'" the article reads.
The Ashley believes that the texts and messages are probably real. (After all, The Ashley told you that Jeremy was recently trying to pick up a chick at a Buffalo Wild Wings while on the road for work…as you do.)
She does, however, call BS on Radar's story that Brittany's "friend" was the one that "gave" the messages to Radar. The Ashley would bet that it was Brittany herself who sold them to Radar, and likely made a couple hundred bucks off the deal.
Leah has yet to speak up about the story; however on November 30 she told a fan that she and Jeremy "are still married."
(Top Two Photos: The Ashley; Bottom Photo: MTV)