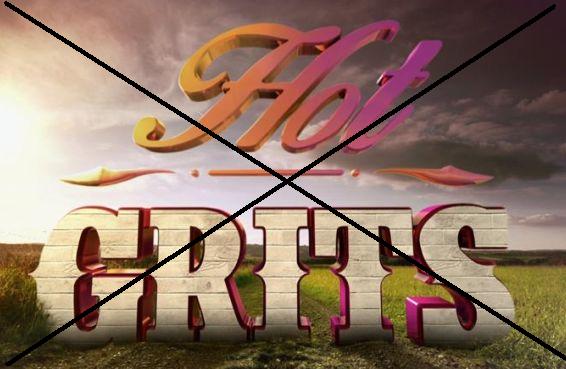 Bad news for those of you who enjoyed all the food throwin' fun that VH1's Hot GRITS offered: the show has been "postponed" indefinitely by the network!
VH1 pulled down the 'Hot GRITS' site, but did not issue any sort of official cancellation notice (yet) on its press site. However, the show's cast members have been vocal about the show being ditched by the network.
On Saturday, cast member Jenna Tatum posted what appears to be a text message from a producer to her Instagram account, explaining what has happened to the show.
"'Hot GRITS' will be off the air for a bit," the posting reads. "There's no answer as of yet for when it will re-air, or if it will be back on the same network."
Whoever wrote the message assured the cast that the show hasn't been officially cancelled– yet.
"The show hasn't been cancelled for lack of ratings alone…the network believes that the combination of new shows on Wednesday nights are not flowing so they're putting a pause on things until it is sorted out."
The message goes on to state that we may see 'Hot GRITS' again, but perhaps on a different network, such as CMT, to "really take full advantage of the potential we have for a fun series."
In the meantime, the show's cast members have responded to the bad news.
"This is disheartening. Yes #HotGRITS is cancelled but hopefully it will re-air very soon," Jennifer Jenkins posted. (She's "the pregnant gal.")
"Get your s**t together and give #HotGRITS a proper marketing campaign," Sarah Hernandez retweeted. "The girls deserve better."
The Ashley has reached out to VH1 for more details but has not yet heard back. She will update this story when more info becomes available.
Until then….can Dee-Wayne have his own show?
To read our recaps of the first 'Hot GRITS' episodes, click here.