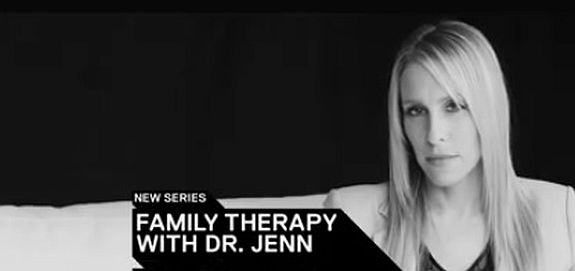 Way back in May 2015, The Ashley broke the news that VH1 was putting together a "Very Special" version of its hit reality show Couples Therapy. The Ashley was the first to tell you that the network was planning to have family members–rather than couples–feuding it out on their couches. Nearly a year later– the show is about to premiere!
Earlier today, VH1 released the first extended trailer for the upcoming first season of Family Therapy with Dr. Jenn. Premiering March 16, 'Family Therapy' promises all of the tears, fighting and drama we're used to getting on 'Couples Therapy,' but the participants have even more to lose since they are dealing with members of their own family.
"Blood is thicker than water– but the harsh spotlight of fame can thin it out for some families," VH1 said in the press release. "While fame and fortune can give you almost everything you desire, it certainly doesn't buy happiness, heal past wounds or solve deep-rooted family issues."
The network released the Season 1 cast list back in August, but in the press release (and new trailer), the issues that each family pair are facing are more clearly explained.
Former reality TV star Tiffany "New York" Pollard has brought her overbearing mother, Sister Patterson to the house with her. In the trailer, Tiffany is shown being smacked upside the head by Mommy Dearest, who also expects Tiffany to obey her, regardless of the fact that Tiffany is a grown woman.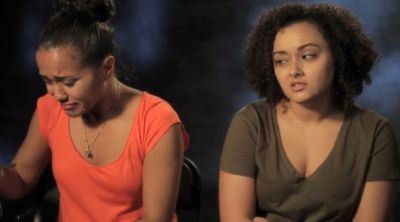 Former Teen Mom 3 star Briana DeJesus and her sister Brittany are also participating. Both girls got knocked up as teens, but only Briana chose to have her child. (Brittany chose to have an abortion.) The girls have struggled to get along since we last saw them on MTV.
"You're so mean!" Briana wails to her sister.
"You're so sensitive," Brittany says.
(The sisters must be getting along a little better these days. After all, they recently got matching butt lifts from Dr. Miami!)
Exes Dina and Michael Lohan, the fame-obsessed parents of actress Lindsay Lohan, will also be there trying to work on their co-parenting relationship. They can't stop arguing about who did–or didn't do– drugs with their daughter. As you do. They also disagree on what their marriage was really like. Dina says that Michael mentally and physically abused her, but Michael denies it.
The Dash Brothers– Damon, Jeremy and Bobby– will appear as well. Hip hop music mogul Damon no longer speaks to his brothers, and Dr. Jenn is trying to help change that.
Jackass star Bam Margera has brought his mother, April to the house to work on their relationship. Poor April (who was often the victim of Bam's jokes on 'Jackass'), fears that her son is now an alcoholic.
"You're out of control," April tells Bam in the trailer.
"I just want my kid back," April later tells Dr. Jenn. "Because I don't know the guy who turns into a monster."
Back in May, The Ashley told you that Farrah Abraham and her mother, Debra Danielsen, were going to take part in this series. However, from what The Ashley hears, Farrah's contract for 'Teen Mom' prevented her from taking part in 'Family Therapy.'
In fact, this is the show that 'Teen Mom' producer Larry Mesnik is talking about in the upcoming scene in which Farrah is told that she and her mom can't do a certain show because its premise is too close to the premise of 'Teen Mom.'
The Ashley believes that Deb and Farrah may still make an appearance on the show, but she can't confirm that.
Anyway, you can watch the extended trailer for 'Family Therapy' below. The show premieres March 16 on VH1.
(Photos: VH1)