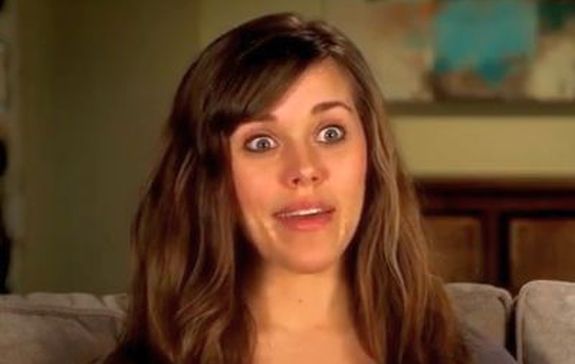 By Holly & The Ashley
Dig out your ankle-length denim skirts and prepare to be "#Blessed" because… the Duggar gals are back! This week saw the premiere of Jill & Jessa: Counting On as a full series. While 19 Kids & Counting focused on the whole Duggar clan (parents, girls, a molester, etc), this new spin-off series will center around Jill Dillard, Jessa Seewald, their families and their older siblings.
We start out with Jessa and her sisters, Jinger and Jana, (all in jean skirts, natch) doing a photo shoot of baby Spurge.
"We've tried to give her money, but she won't take it," Jessa says of her photographer sister Jinger.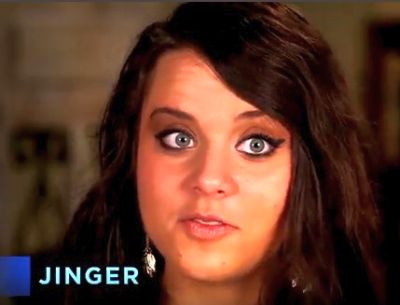 When Jessa's not making her sis take photos of her kid, she's busy trying to find someone to marry Jinger off to. Jessa tells us that she has tried to work as a matchmaker for Jinger, but Jinger isn't interested. Uhh…yeah, Jess. She's seen Ben. She knows that you don't exactly have the best taste in men…
"I feel very blessed (Spurgeon) doesn't cry a lot," Jessa says. (There's the first use of the word 'blessed.' Be prepared for plenty more!)
After the ridiculously loooooooong photo shoot, Jessa, Jinger, Jana, and Joy Anna decide to make a "fall feast," which we can assume is for Thanksgiving. Because…well, it's not like they're going to be going out to the movies or go hang out with their friends or anything. What else do they have to do other than cook for their enormous family?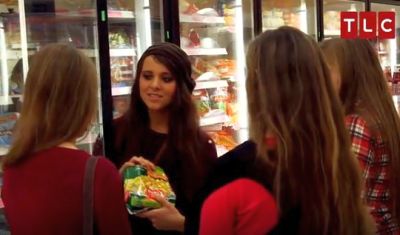 After watching the girls grocery shop (Seriously? This is what our Tuesday nights have come to?) we get some real action. Anna is preparing to visit her disgraced husband, Josh, in rehab! At this point, he has been in there for three months and she hasn't seen him at all.
Anna gets downright robotic as she tells us all about how Josh cheated and lied, and how she's worried about making sure she has the "right reaction" to whatever questions she's asked.
"It's not anything I ever would have thought I would have walked through. I know I can pray. And I know I can ask God for wisdom," she said. "I just need to do the next right thing and have the next right response."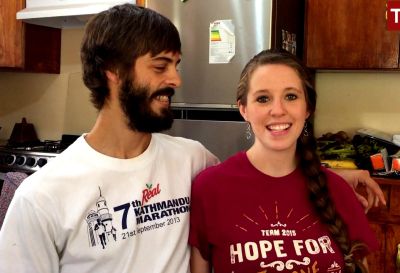 We hop on over to Central America to see what Jill, Derick and baby Israel are up to. Jill tells us that Derick is preaching twice a week and that they spend the rest of the time going out into the community to do what they can to convert the heathens.
Jill gives us a brief tour of her home, and it's unusually messy (by Duggar standards, anyway). Jim Bob would be so disappointed to know that Jill is failing in her "wifely duty" to keep a spotless house.
Also… we need to address Derick's appearance. All snarkiness aside, he's alarmingly skinny and looks generally unwell. What's going on with him?
Jill casually mentions that they recently saw a cougar roaming around next door. Oh, that sounds like the perfect place to have your six-month-old. Everyone knows that cougars make great pets for infants!
Unfortunately, the next scene takes us back to the grocery store with Jessa, Jinger, Jana, and Joy Anna. Jessa says she only cooks a meal once or twice a month.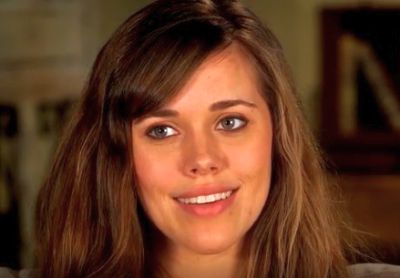 "We mostly eat eggs and yogurt," she said. "If we need a meal we just go over to my parents' house."
It's statements like this that make people think that Jessa and Ben are moochers! They make poor Jana and Jinger whip them up a meal whenever their stock of eggs and yogurt runs low.
Next, Jessa enlightens us on the health benefits of butter.
"I don't know why people avoid butter," she says. "It's good for you!"
The shopping trip reminds the girls that one of their kitchen soldiers is missing. Jill is not there to cook with them, which makes them both sad and worried, given that Jill and her family are currently living in an unsafe area.
They've literally spent this whole episode cooking dinner. We didn't even get to see Anna go see Josh. All we got to see was the girls cooking turkeys. Really? Is the whole season going to be this boring?
The family (of course) spends 15 minutes talking about what they're thankful for. (We've lost track of how many times they've said that they are 'blessed').
Next week, Ben and Jessa start talking about looking into adoption. Jana starts talking about what she's looking for in a man.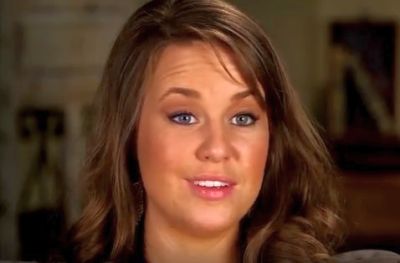 "A hard-working guy, not an office type guy," she says of her dream man. "I want dirt under nails."
Rawrrrr! Jana, you animal!
Also next week, 12 of the family members will prepare to go visit Jill and Derrick in Central America.
Not for nothing but…wouldn't it make more sense for the Duggars to stay home and donate the money they were going to use on TWELVE plane tickets to charity?!
Just sayin'….
To read our recaps of the three 'Jill & Jessa: Counting On' specials, click here!
(Photo: TLC)