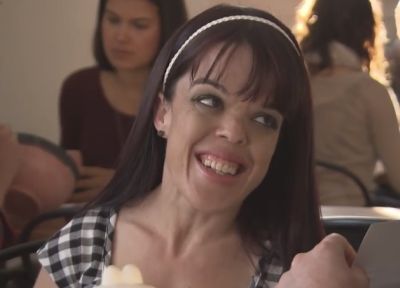 The Little Women: LA cast is getting a little bigger (pun intended!)
Cast member Briana Manson just confirmed that she is pregnant with her first child with husband Matt Ericsson. TMZ broke the story earlier today that Briana is currently about five months pregnant, and that she and Matt do not yet know the sex of their baby.
"Now I can finally share!" Briana tweeted on Wednesday afternoon, along with the link to the TMZ story.
Briana and Matt, who married in 2015, each have children of their own from previous relationships. Briana has daughter Leiana, who is a little person, while Matt has two average-sized sons from his previous marriage.
TMZ states that Briana's pregnancy announcement will be featured on an upcoming episode of 'Little Women: LA'
Briana and Matt are not the only 'Little Women: LA' stars that are currently expecting. Last month, cast member Elena Gant announced that she and her husband Preston are expecting twins. They have not yet revealed the sex of their babies.
Watch a sneak peek clip of the 'Little Women: LA' episode in which Briana reveals her pregnancy to Matt.