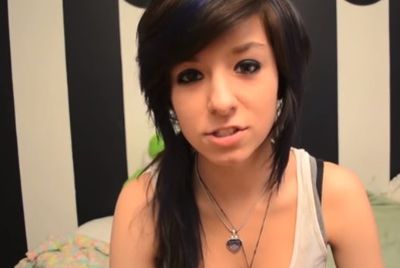 Christina Grimmie, a former finalist of the sixth season of The Voice, has been laid to rest after being shot and killed by a crazed fan on June 10. Christina, who was shot during a meet-and-greet with fans after her concert in Orlando, was buried in her native New Jersey last Thursday. Her coach from 'The Voice,' Adam Levine, paid for the funeral but it is not known if he or anyone else from the show attended the singer's private service.
One day after the private service, Christina's family held a public memorial in her hometown of Medford, New Jersey. During that service, the family shared a touching memorial video, showcasing Christina's rise from a YouTube sensation to stardom on and after 'The Voice.' (You can watch video of the full memorial service here.)
The video was posted to Christina's Facebook page, as well as her YouTube channel (which has over 3.6 million subscribers). It even includes footage (at the 3:17 mark) from her performance on the night she was killed.
"Christina Grimmie was taken from all of us far too soon, but the impact she had on this world in the short 22 years of her life will carry on forever," the video's description reads.
Watch the memorial video below: