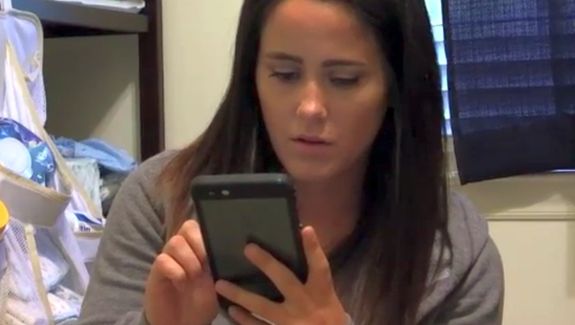 The casts of Teen Mom OG and Teen Mom 2 were quite busy this weekend, with many of the cast members doing one of the two things these people do best– shopping and vacationing! #ItsNiceToHaveMoney
Since you may have been out enjoying your weekend, it may have been hard for you to keep up with the 'Teen Mom' casts' activities. In an effort to bring you up-to-date on all of the weekend's 'Teen Mom' happenings, The Ashley brings you the "Monday Teen Mom News Pile!"
Here are all the major (and minor but interesting) Teen Mom OG and Teen Mom 2-related things that happened over the last weekend…
Farrah Abraham finally sold her LA house… thanks to her ex-boyfriend.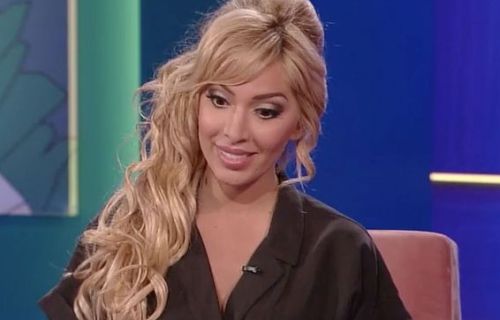 After months of trying, Farrah has finally sold her Hollywood Hills townhouse. TMZ reported this weekend that the four bedroom, four bathroom townhouse that Farrah purchased in April 2016 has finally sold for $845,000. Her ex-boyfriend (and recent Twitter sparring partner) Simon Saran revealed on July 10 that Farrah hired the guys from 'Million Dollar Listing' to sell her townhouse, but they couldn't do it…so he took care of business for Farrah.
"Farrah hired the Altman brothers to sell her house," Simon, who holds a real estate license, tweeted. "They couldn't do it. I did it. Now I'm a scum bag? Lol wtf."
Simon also denied TMZ's report that Farrah took a loss on the sale of the house. The site claimed that Farrah sold the house for exactly what she paid, despite having put $100,000 of renovations into the home. Simon stated that wasn't true.
"Farrah didn't lose money on the LA house. She didn't put 100k into it lol. Relax TMZ. Collected 8 months of rent also," Simon wrote.
The townhouse is quite luxurious, judging by how the LA Times described it last year.
"Part of a two-house structure built in 2011, the Mediterranean-style residence features an open floor plan with four gas fireplaces in more than 2,700 square feet."
If Farrah treated this property in the same way she treats her house in Austin, Texas, it's safe to say that the bathrooms are probably in pristine condition. That's because Farrah requires her houseguests to use porta-potties placed out on the driveway, of course!
Jenelle Evans bought her wedding dress.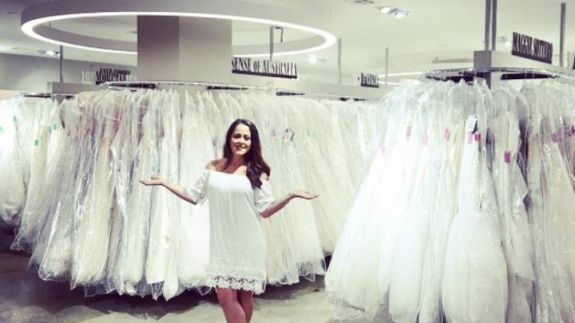 As The Ashley previously told you, 'Teen Mom 2' star Jenelle is set to get hitched to her soulmate, David Eason, in September. The wedding will be a small affair held on the couple's property in the North Carolina swamplands, but Jenelle still wants to look her best so she flew to New York City this weekend to buy a wedding dress.
Jenelle took two random friends along to help her shop 'til she dropped, and eventually, the 'Teen Mom 2' star found the dress she will wear when she says "I do" on September 23.
While Jenelle called the trip a "once in a lifetime" shopping experience, it is not the first time she's gone on a wedding dress-buying venture. Although she didn't wear a fancy gown during her 2012 wedding to Courtland Rogers, Jenelle did go dress shopping (and take along a paparazzi photographer, of course) when she was shopping for wedding dresses after getting engaged to her previous soulmate, Nathan Griffith. Jenelle did not buy a dress, and she and Nathan broke up shortly after that trip.
Jenelle did not post any photos of her wedding dress, but she has previously stated that she wants a tight, trumpet-style gown.
"I know I want a slimmer dress — I want it to flare out toward the bottom," Jenelle said recently. "I'm thinking maybe lace with nude underneath."
While Jenelle's ever-present fiancé David did not participate in the dress-buying festivities, he, of course, went with Jenelle on the trip to New York City. The couple must be practicing for their honeymoon, because this marks at least six vacations for them this year alone!
Debra Danielsen bought clothes from Amber Portwood.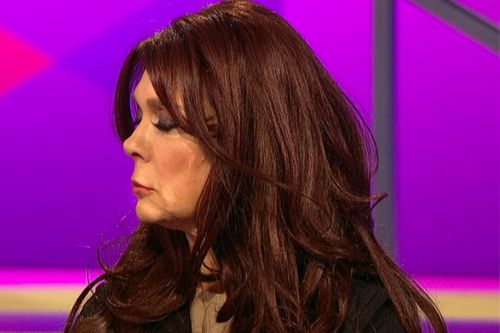 Jenelle wasn't the only 'Teen Mom' cast member doing a little shopping this weekend! Farrah Abraham's mother, Debra, put her charge card to use recently, buying clothing and lip gloss from Amber Portwood's online boutique, Forever Haute!
"Loving my new hot clothes from @amberportwood @beforeverhaute ! Amber you lip gloss is also wonderful. oxxo. Love Love," Debra tweeted on Friday.
Surely we will get to see Deb sporting her new hip apparel on a future season of 'Teen Mom OG!'
 Tyler Baltierra & Catelynn Lowell celebrated their 12th anniversary.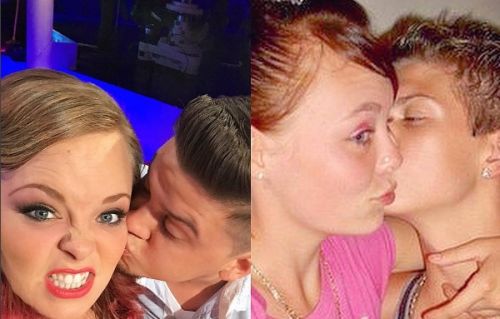 In the 'Teen Mom' world, couples have trouble making it to the three-year mark, but 'Teen Mom OG' stars Tyler and Catelynn have proven that relationships can last, even if you are MTV reality stars! Over the weekend, the couple celebrated the 12th anniversary of the day they began dating in middle school.
Tyler posted a sweet message to his wife on Instagram to celebrate the occasion.
"I can't believe that today marks 12 years together with you, babe you literally are the greatest gift this live has given me," Tyler wrote. "We were only kids when we fell in love, but we were kids who knew what we wanted out of life & who we wanted to get it with. Even though we were so young, I wish I could go back as far as I could just to love you longer," Tyler continued in his post. "I am just so happy & honored to be your husband. I love you SO much! #HappyAnniversary #12YearsStrong #SoulMates #MiddleSchoolSweetheart."
Chelsea Houska and her family went on vacation.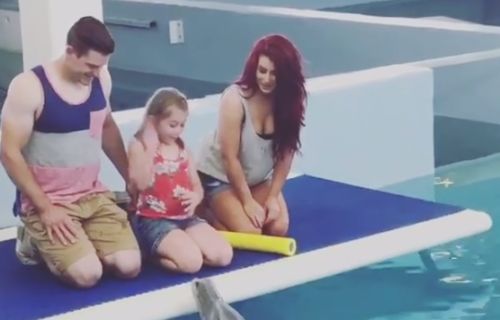 Unlike her 'Teen Mom 2' co-stars, Chelsea rarely goes on vacation. This weekend, however, Chelsea, her husband Cole DeBoer and their kids headed down to Clearwater, Florida, where they visited the Clearwater Aquarium, a rehabilitation hospital for marine mammals. Chelsea's daughter Aubree got to live her dream and meet Winter, a tail-less dolphin who lives at the facility. (Fun fact: Winter has over 36,000 Twitter followers!)
Of course, an MTV film crew was there to capture all the marine-animal fun, so we will be seeing footage of Chelsea's trip during 'Teen Mom 2' Season 8.
To read The Ashley's latest 'Teen Mom' stories, click here!
(Photos: MTV, Instagram)