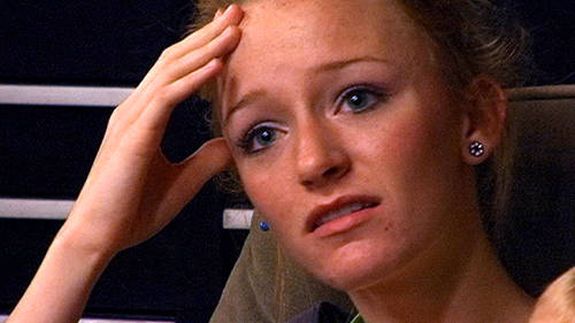 Back in March, The Ashley brought you her own version of the classic elementary school game "Would You Rather?" which forced her readers to choose one of two impossibly hard, Teen Mom-themed scenarios. Since then, Roundupers have been asking The Ashley to, again, look into her demented mind and come up with more ridiculous "Would You Rather?" questions.
The Ashley is proud to present… "Would You Rather? The 'Teen Mom' Edition Part II!"
Take the quiz below, and choose between two impossibly hard scenarios!