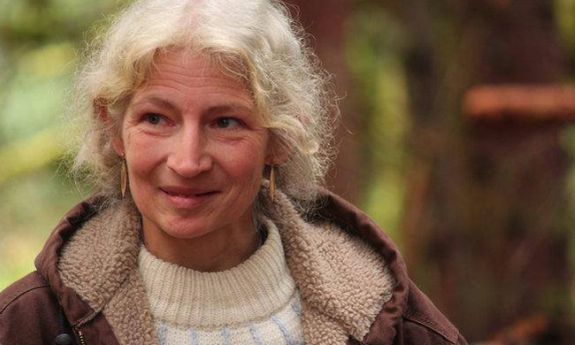 The new year has started on a great note for Alaskan Bush People matriarch Ami Brown! The reality star, who has been battling advanced lung cancer, recently announced she is now cancer free.
The news may come to a shock to fans of the show, given that, last August, Ami's advanced lung cancer diagnosis was "grim," according to her husband Billy Brown. In fact, Ami was quoted survival rates as low as three percent. In a new interview with People, Ami said that, despite the seemingly bleak situation, she remained positive when going to receive her latest scan results on December 21.
"I was expecting great news; I could just feel it," she said.
"The doctors were as shocked as we were," Billy told People.
During radiation, Ami reportedly dropped down to a startling 77 pounds, as treatment made it nearly impossible for her eat, but she said she's now up to 104 pounds. She's still recovering from the grueling battle, though.
"I'm still a little weak and tired and I get a little sickly, but I do some walking around the house now," 54-year-old Ami told the magazine. "My last treatment was December 7 and it took about a month for the pain to go away. It was so bad and the radiation treatment hurt so badly. To take a sip of water just hurt so bad and I couldn't eat anything. It progressed in strength, the hurting.
"I went from [eating] ice cream and mashed potatoes and stuff to [eating] nothing at all. I'd like to develop a protein sucker for people," she added. "But now I'm so hungry. I used to not be a big food person but now I am so appreciative of food."
Though Ami is now cancer free, she said the diagnosis will remain a part of her life forever and she will still have to go in for scans every three months to ensure the cancer has not returned.
"But I want to encourage people to enjoy every moment and walk with God because he knows what it's about," she said. "Never give up faith."
The Browns have not revealed whether they will continue to film for 'Alaskan Bush People.' In December, a Christmas special featuring the family aired on Discovery Channel. Ami and most of her family have been living in Los Angeles while Ami has been undergoing treatment.
(Photo: Discovery)