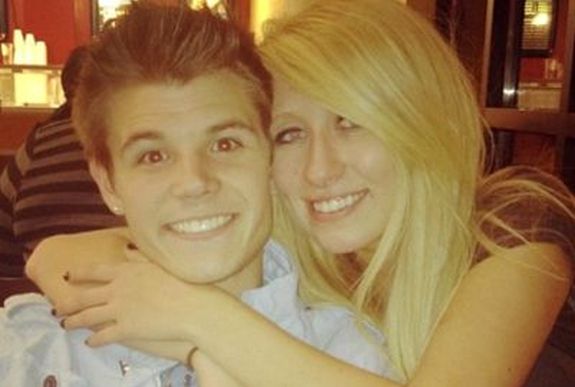 A 16 and Pregnant dad with a long criminal history is back behind bars after a disturbing incident at a Texas hospital.
Joshua Drummonds— who is best remembered for appearing on Nikkole Paulun's episode of "16 and Pregnant" during Season 2– was arrested on September 1 and charged with two felonies after he allegedly assaulted a security guard inside the Texas hospital he was being treated at.
According to court records obtained by The Ashley, Josh, now 26 years old, has been charged with "Assaulting a Public Officer" and "Attempting to Take a Weapon From An Officer." He is currently sitting in Galveston County Jail, with a bond amount of $100,000.
According to Galvenston County's Daily News, Josh was allegedly in the hospital following a suicide attempt. He was waiting to be transported to a Houston psychiatric hospital for an evaluation when the alleged incident with the security guard occurred.
Daily News reports that the security guard first approached Josh in his hospital room because Josh was allegedly threatening staff members and breaking items in the room. The newspaper claims Josh then barricaded himself in his room and was "making threats," causing the hospital security guard to force his way into Josh's room.
"Drummonds is accused of grabbing at a handgun the guard was carrying in a hip holster,"  Daily News stated, citing the police complaint. "The guard had to use his arms to hold his gun against his hip so that he could not be disarmed."
Josh then allegedly kneed the security guard in the groin.
"A group of hospital staff members restrained Drummonds and strapped him to a bed, according to the complaint."
Josh was transported to the Galveston County Jail, where he's been since September 1.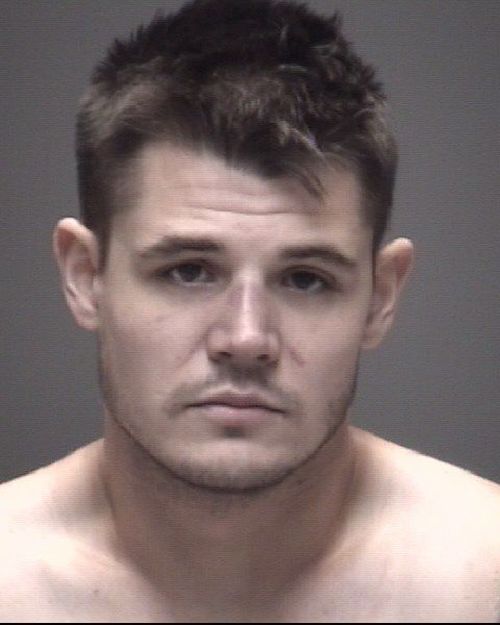 Josh, who is the father of Nikkole's almost-nine-year-old son Lyle, has a long criminal rap sheet, stemming back to when he appeared on "16 and Pregnant" in 2010. In 2012, Josh went to prison for several years for assaulting a police officer, but he and Nikkole dated on and off throughout Lyle's first years of life. Nikkole finally ended things with Josh in 2016.
Last year, Nikkole filed an order of protection against Josh, writing on Instagram that she was "terrified" of him, and that Josh had allegedly threatened to come to Michigan and kill her.
In an emotional (and now-deleted) Instagram post last year, Nikkole discussed Josh's struggle with mental issues and drug abuse.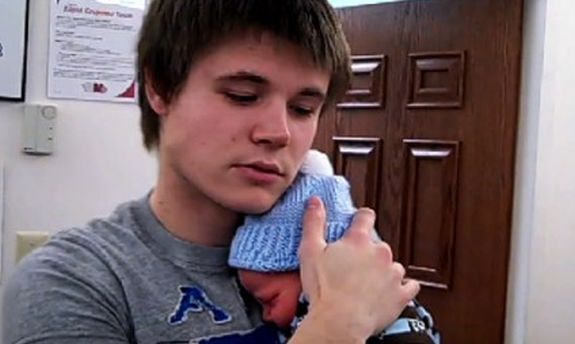 "I know I was a fool for thinking he would change. Joshua suffers from a mental illness deeper than I could've ever imagined," Nikkole wrote. "One that he chooses to medicate with drugs. He has yet to be properly diagnosed so I can't tell you what it is, I can just tell you it's very, very horrible. (My best guess is manic bipolar.) He would go weeks & months being completely normal & a great father & a great boyfriend. Then one day, a switch would flick & he would be gone…"
Josh is currently awaiting trial in Texas. Nikkole has yet to publicly mention Josh's latest run-in with the law.
UPDATE! In a tweet to The Ashley, Nikkole revealed that she didn't know about Josh's arrest until she read this story.
"I honestly had no idea this happened until just now," she told The Ashley. "I'm so glad to know he's back behind bars and I can feel safe again He doesn't need to be out, ever."
Watch Nikkole talk about her life as a single young parent in this video from March:
(Photos: Instagram, MTV, Galveston County Police Department)