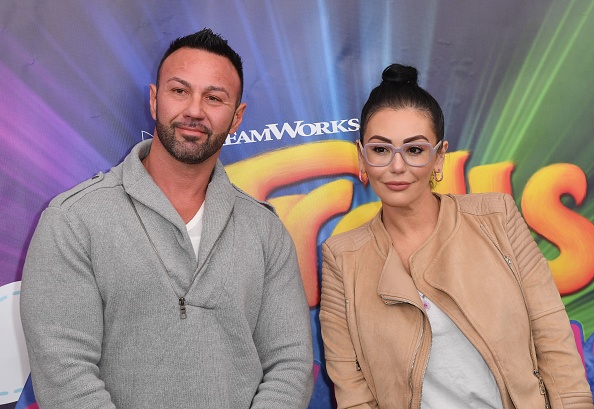 Jenni "JWoww" Farley and her husband, Roger Matthews may be estranged, but the Jersey Shore couple assured fans that they haven't given up on their marriage.
The couple— who took their daughter Meilani to the DreamWorks Trolls the Experience event in New York City on Wednesday— talked openly about how they are "working on their marriage," despite the fact that Jenni filed for divorce from Roger back in September.
"We're here as a family today," Roger told Us Weekly at the event. "We're working on things yeah, absolutely. We spent eight years together…so I feel like there's nothing that's not fixable in our situation."
Roger and Jenni got married in 2015 and are the parents of four-year-old Meilani and two-year-old Greyson. Jenni filed for divorce in September citing "irreconcilable differences." After the news broke that Jenni had filed for divorce, Roger vowed on social media to try to win his wife's love back and, over the past few months, has done his best to make that happen.
Roger's wooing must be working, at least a little, because Jenni confirmed to Us that she and Roger and the kids would be spending Thanksgiving together.
"Always as a family," she said.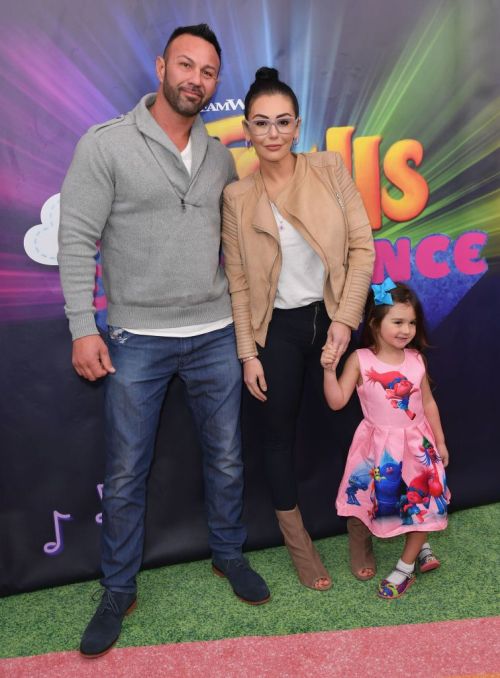 Roger has joked on Instagram about their relationship (or lack thereof one). In a recent post, he said Jenni found him "repulsive," which caused numerous media outlets to pick up the story.
However, Roger confirmed to Us Weekly that he was just kidding about that.
"We saw that [story] on the way up her," Roger said. "I hesitate to make a comment because it seems like everything is taken out of context but I'm a real comedian. So don't take anything I say serious," Roger said. "I don't get upset, it comes with the territory.
"We know what's going on in our own house and that's all that matters," he added. "If the world wants to judge, the world can judge."
Jenni is currently appearing on Jersey Shore Family Vacation airing on MTV on Thursday nights.
RELATED STORY: 'Jersey Shore' Couple Jenni Farley & Roger Mathews Celebrate Wedding Anniversary Despite Impending Divorce
(Photos: ANGELA WEISS/AFP/Getty Images)