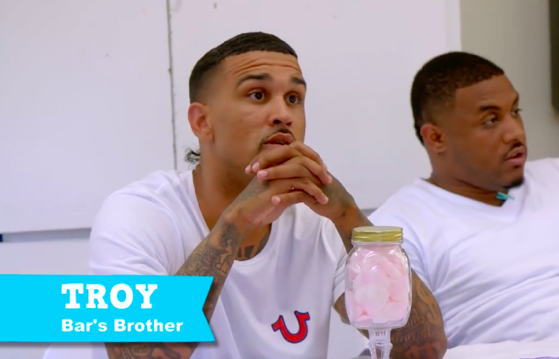 The brother of Teen Mom: Young and Pregnant star Bariki "Bar" Smith has been sentenced to 50 years in prison stemming from a shooting that took place last year in East Oakland.
According to Starcasm, Bar's older brother, Troy Seales, was sentenced last week by a California judge. He was convicted on April 6 for murder and other charges related to the August 2017 death of 22-year-old Deandre Adams.
Earlier this month, Troy's attorney had filed a motion for a new trial, claiming "prosecutorial misconduct." That motion also introduced new and revised testimonies from witnesses and a claim that there was significant evidence of more than one trial juror sleeping during the trial on more than one occasion. The motion for a new trial was denied.
Troy's 50-years-to-life sentence will reportedly be served at San Quentin State Prison. Starcasm reports that the sentence includes 25 years for first degree murder and 25 years due to a "sentence enhancement statute regarding the use of a firearm during the commission of a serious felony."
He also received a total of 40 years for additional sentence enhancement, though they do not appear to be consecutive, the site reports.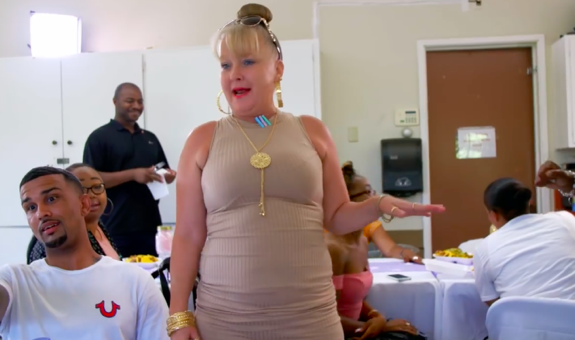 Fans may remember seeing Troy on season 1 of 'Teen Mom: Young in Pregnant' during the episode featuring Bar and Ashley Jones' baby shower. Bar and Troy's mom, Shenandoah "Shen" Williams has maintained her son's innocence and even created an online fundraising campaign in an effort to cover the cost of a private attorney for her son.
Following last week's sentencing, Shen took to Facebook to express her frustration toward the legal system and Bar—who she said was only concerned about "his story line" on the show, and not his brother.
Shen later posted a followup on Instagram dedicated to Troy.
"The justice system protects their own we protect ours," Shen wrote. "We have just begun son. This family has never folded and is built on strength and loyalty. Mommy hopes for the best but prepares for the worst. Just hold on son we won't stop till this one is right."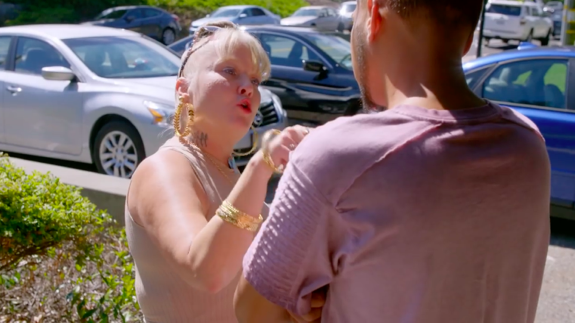 Bar also posted a tribute to his brother in a now-deleted Instagram post.
"They gave you 50 to life for something you didn't even do….. they cheated you big bro I swear they did f**k the police f**k the DA f**k the FEDS everyone that disagrees watch hell freeze over now on my soul… mfs thought I was sick watch me thumb through souls #FreeTroyCampaign"
As for Ashley, she declined to comment on what she called a "sensitive situation" for Bar's family. She also asked her followers to keep the family in their prayers.
In response to Shen's claims about Bar being worried about his 'Teen Mom' story line, Ashley assured followers that MTV isn't currently filming and even if they were, there are more important things to cover… like herself.
The show has been done filming for a while now . Idk why everyone thinks everything is for a storyline 😂😂😂😂

— ASHLEY (@_mermaidbarbie) November 29, 2018
I don't need to make up anything for a storyline 😂😂 I AM THE STORY . My life is the story . My everyday situations are the story . Duh .

— ASHLEY (@_mermaidbarbie) November 29, 2018
RELATED STORY: 'Teen Mom: Young & Pregnant' Star Ashley Jones Blasts MTV; "Joining This Show Was By Far the Worst Decision of My Life"
(Photos: MTV; Twitter)