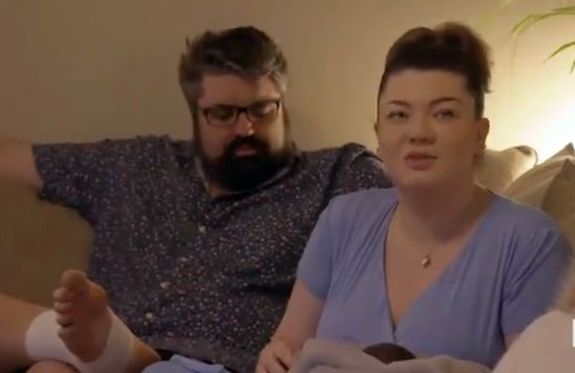 Amber Portwood has remained completely silent since her July 5 arrest for domestic battery against her baby daddy Andrew Glennon, not even speaking up for herself when she was approached by reporters outside her court hearing last week. However, on Wednesday, Amber seemed to be trying to send a message that there may be even more to this story than just her allegedly hitting Andrew with shoe…and then coming at him with a machete!
The Teen Mom OG star posted— then quickly deleted— a meme to her official Instagram account that read "Cheating is a choice not a mistake."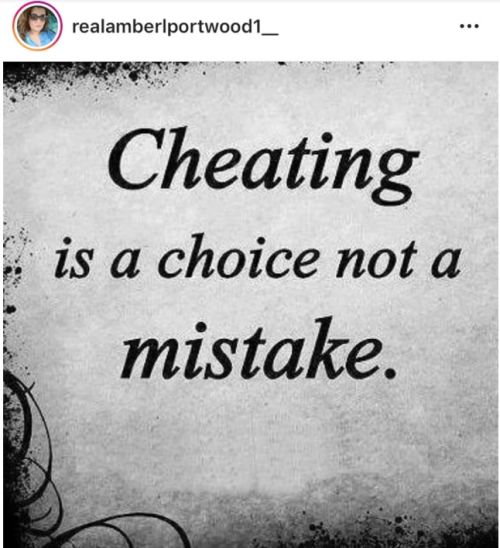 Fans assumed she was implying that Andrew had cheated on her. However, Amber's own brother, Shawn Portwood, had previously shot down fans who asked him on July 11 if Amber had caught Andrew cheating on her.
"No. He did not cheat. Get that out of y'alls minds," Shawn wrote on Twitter.
Amber's cryptic Instagram post about cheating went up on the same day Radar Online broke the news that Andrew is not only demanding full custody of James, the one-year-old son he shares with Amber, but also child support. In court documents, he also asked that Amber not be allowed around James unsupervised.
"Father believes it is in James' best interests that he be awarded sole legal and primary physical custody," the court papers, which Andrew filed on July 9, read. "Father believes that it is not currently in James' best interests for Mother to have unsupervised parenting time."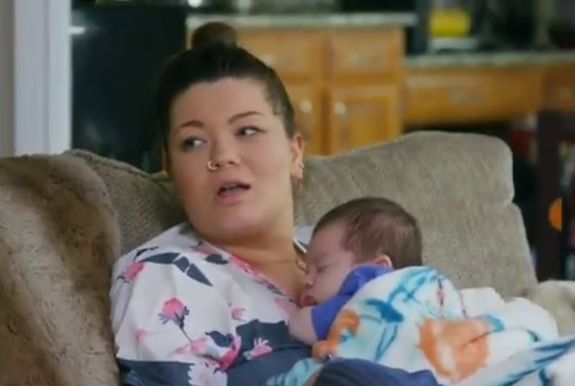 Andrew also asked that Amber— who makes well over $300,000 a season for filming 'Teen Mom OG'— foot the bill for James' medical expenses and insurance.
Radar Online also reports that the court documents state that Andrew was questioned by the Department of Child Services (DCS) on July 8.
"DCS informed Father that they intended to file a Child in Need of Services case… that Father was not to permit Mother to have unsupervised contact with James… [DCS will] recommend to Juvenile Court that James be placed in Father's custody."
The custody case is currently pending. However, the DNA test that Andrew ordered to establish paternity of James showed that he is, indeed, the father of the boy.
Amber is currently not allowed to have any contact with Andrew or James, due to the No Contact Order and the Order of Protection that were served against Amber on July 10.
Amber's ex-fiance, the ever-appearing Matt Baier, spoke to TMZ on Wednesday to give his thoughts on Amber's alleged machete attack on Andrew. He denied that Amber was ever violent with him.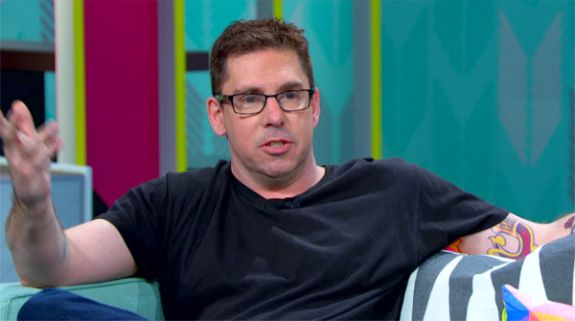 "We had some legendary arguments but I never had an experience where she went after me with a machete!" Matt said. "So, no, I can't really relate as far as that goes…I think there's definitely got to be two sides to this story. I just don't see Amber Portwood chasing someone around the house with a machete!"
Matt— who 'Teen Mom OG' fans know is a primo example of good parenting— did admit that he's worried about Amber and Andrew's son James.
"If this happened in front of the baby then that's horrible," Matt said. "I've read so many comments saying that Amber shouldn't be around the baby and so forth but the Amber that I know was a wonderful mother, and she would never put her children in harm's way in any way, shape or form.
"Amber's a very loving mother," Matt added. "When people say that she sits around on the couch all day and he raises the baby…I was with her when she helped raise [her daughter] Leah, and I think it's a sign that, if she was a danger to her children, [Leah's father] Gary [Shirley] wouldn't be supporting her, obviously."
(Matt is likely referring to the fact that Gary and his wife Kristina attended Amber's court hearing with her last week and lent her their support publicly.)
Amber has been officially charged with one count of "Criminal Recklessness committed with a deadly weapon"; one count of "Domestic Battery committed in the presence of a child less than 16 years old" and "Domestic Battery" by someone who has a prior conviction. She is due back in court next week for a pre-trial conference scheduled on July 25.
Watch Matt's full interview with TMZ below!
RELATED STORY: 'Teen Mom' Amber Portwood Makes First Post-Arrest Court Appearance; Ordered to Stay Away From Boyfriend Andrew Glennon & Son
(Photos: MTV)