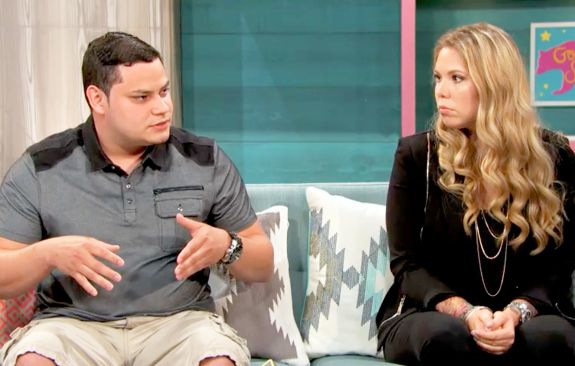 The once-happy relationship between Kail Lowry and her first baby daddy Jo Rivera has soured so badly that even MTV doesn't want any part of it!
On a recent episode of her Coffee Convos podcast, the Teen Mom 2 star stated that she was scared she would be going to jail; however she did not provide details as to why she thought she might be thrown behind bars.
The Ashley did a little digging, and she can exclusively reveal that Kail was/is worried that Jo will file contempt charges against her, due to her taking their son Isaac to Hawaii and having him there on a day that Jo was supposed to get time with him. While MTV was in Hawaii filming, they only recorded footage featuring Kail's travel companion Leah Messer and her kids, for fear they would be brought into any arising legal issues between Kail and Jo.
The Ashley can also reveal that Jo is refusing to film for 'Teen Mom 2' due to the drama with Kail.
"Kail took Isaac to Hawaii on June 30, even though Jo was scheduled to have him on the 4th of July from 9 a.m. to 5 p.m.," one behind-the-scenes source said. "If Jo chose to file contempt on her, and Kail was found in contempt, she could be fined or even put in jail.
"MTV could not film because legally, because if they did, it would be like they were encouraging Kail to break her custody agreement. Then they would be part of whatever happened between Jo and Kail in court, had Jo filed," the source said.
(The Ashley was unable to find any sort of court documentation that proved Jo did, indeed, file contempt charges on Kail, at least at press time.)
"Kail told [someone from the production/crew] that she was fully aware of the possible consequences, but that she decided it was worth sitting in jail for 24 hours, if it came to that," the source said.
The Ashley's production sources tell her that Kail taking Isaac early left them in a predicament.
"From what [the producers] were told, Kail asked Jo before booking the plane tickets [to Hawaii] if she could have Isaac early, and he didn't respond," the source said. "She booked the flights, informed MTV of the trip and then asked Jo again to take Isaac a few days early, and that's when he told her she couldn't have Isaac on July 4. She took Isaac and he was in Hawaii on that date anyway, and that's why she was afraid Jo would take legal action against her."
"Kail told [people] that Jo has taken Isaac out of state for 'business' without her permission, which is against their custody arrangement, so she just didn't care anymore," the source said.
The Ashley's MTV sources tell her that Kail and Jo's relationship has gotten so bad, they will not be in the same room together. Not only that, the source says, but Jo has once again quit 'Teen Mom 2!' (He famously quit the show last season with his wife Vee Torres, but changed his mind later on that season and appeared.)
"Kail and Jo do not get along at all. Jo has refused to film [for the upcoming season]," another production source added. "There is no footage of Jo in the next season. He does not want to deal with Kail or the show anymore."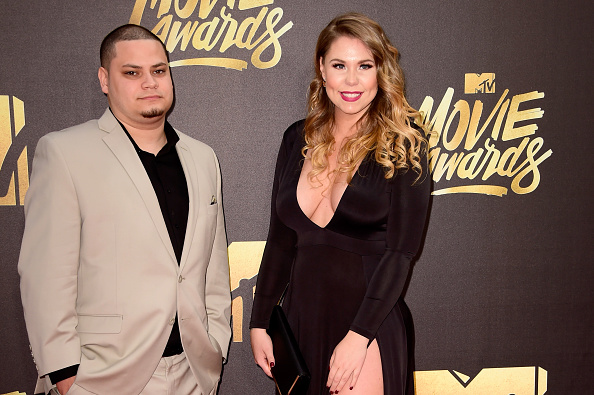 The production source noted that Jo isn't the only one of Kail's baby daddies who is sitting out this season of the show.
"Jo will not film for 'Teen Mom 2,' and, actually, Javi [Marroquin] isn't filming either," the source said. "Jo isn't filming by choice, due to all of this conflict with Kail, and Javi is not filming because he doesn't want his new business [a CrossFit gym] to be associated with the show."
RELATED STORY: Briana DeJesus Says She's Ready to Make Amends with 'Teen Mom 2' Co-Star Kail Lowry: "I'm Putting the Ball in Her Court"
(Photos: MTV, Instagram, Frazer Harrison/Getty Images)