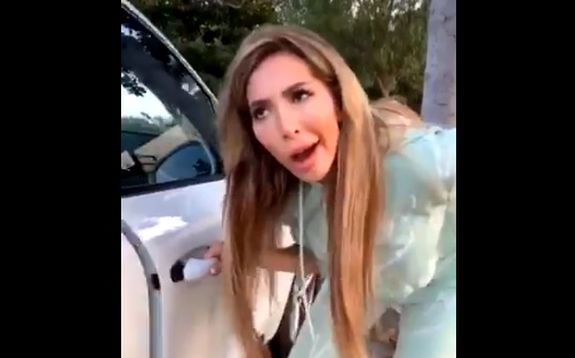 From (frightening) new business ventures to movie debuts and arrests, you can always count on the Teen Mom stars/former stars to serve up something attention-grabbing! In an effort to bring you up-to-date on the latest Teen Mom OG and Teen Mom 2 news, The Ashley brings you the Teen Mom News Pile.
Here are some of the major (and minor but interesting) 'Teen Mom'-related things that have happened over the last few days…
Farrah Abraham Continues To Creep Everyone Out on Social Media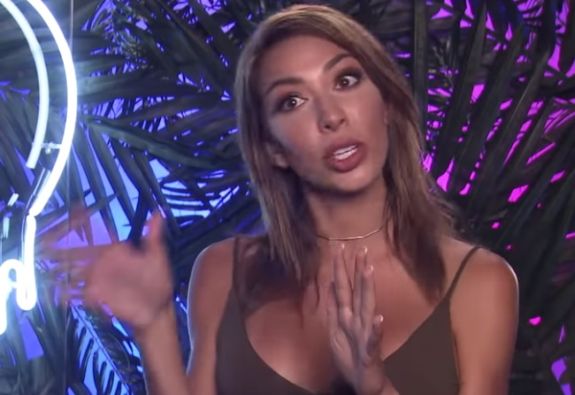 This week Farrah blessed us all with several cringe-inducing TIkTok videos of herself attempting to dance/walk and lip-sync.
The first video showed Farrah strutting down a random street while lip syncing to Mariah Carey's song "Obsessed." (Check out the creepy appearance by Farrah's daughter Sophia at the 0:10 mark. We don't blame you Soph, we'd be hiding behind that wall, too. )
The best part is the random guys trying to walk past Farrah on the sidewalk, which she has turned into her "set." They are just trying to move past the Backdoor Teen Mom to get to the Baja Fresh and are definitely not obsessed with Farrah!
This is the most cringe thing I've ever seen 😂😬 pic.twitter.com/ORw8cOAY1I

— Hatter Banter 🎩🗣 (@HatterBanter) August 5, 2019
If that first video didn't make you want to rip out your eyeballs, check out the second one Farrah posted! From the weird sounds (possibly coming from the car…possibly from the Backdoor Teen Mom's, um, backdoor), to the contorted facial expressions (which you know The Ashley will be using in screenshots for years to come!) it is truly a make-you-shudder masterpiece.
Wut pic.twitter.com/3SFhw9ccvJ

— 🅰️non 🅾️pinion (@AnonOpinion411) August 5, 2019
Debz OG Announces Her Movie Debut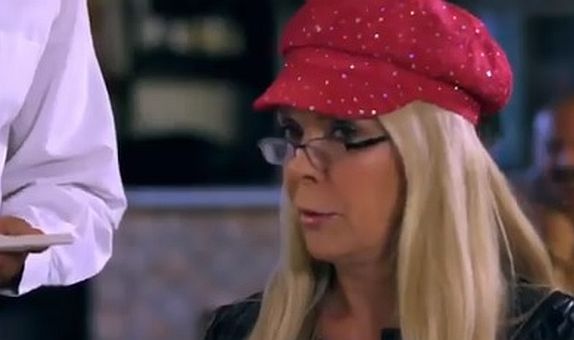 While Farrah concentrates on making weird movies via her cellphone, her mom, Debra Danielsen is working on making her feature film debut. Deb is proving that she's the ultimate triple threat by conquering the worlds of reality TV, music and movies (not to mention the Wonderful World of Pleather Pants)!
"Debz OG" recently revealed that she will be featured in the upcoming indie film "Will Power," which is set to debut September 6 in Stockholm, Sweden.
Debra shared a photo on Instagram yesterday with one of her co-stars from the film.
While few details are revealed in the movie trailer, we know the film is produced by a company called Drömfångarfilm and is directed by Max E. Barnes Herrlander.
Deb is not the first person in her family to star in a movie. Her daughter, Farrah Abraham is well-known for her film debut…although Farrah's movie was a very different type of movie than the one Debz is starring in…thank the Baby Jesus (God Leah!)
Watch the trailer for Debz's movie below! (Be aware that the trailer contains a lot of naughty language, so if you're at work, be sure to throw those headphones on!)
Cheyenne Floyd's Boyfriend Has a Record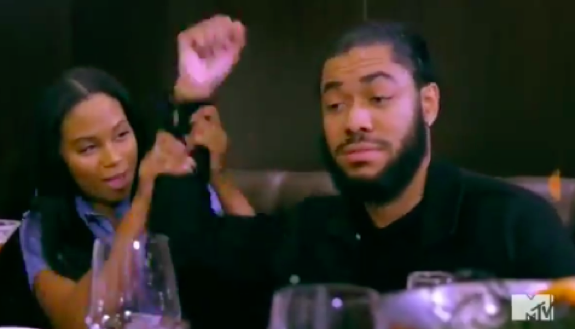 Fans of 'Teen Mom OG' have watched Cheyenne and her new boyfriend Matt Walker continue to grow closer this season; however, Matt's previous arrest for assault has conveniently not come up on the show…until this week, that is!
According to Radar Online, Matt—also known as rapper eMex—was arrested in 2011 for assault. In the report obtained by the site from the Baltimore Police Department, Matt (who was 19 years-old at the time) got into an argument with his girlfriend and allegedly pushed her on to the ground.
"She had cuts to her face and nose," the report stated. "Mr. Walker was arrested."
The case was reportedly closed in August of 2013 due to abandonment by a plaintiff or prosecutor.
David Eason is Still Obsessed with Weapons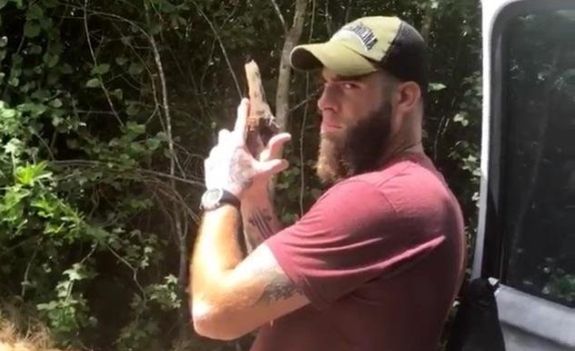 Jenelle Evans' husband David Eason—- aka the poster child for people who should stay far away from sharp objects—- is reportedly trying to start his own knife-making company. Yes, KNIVES.(Balloon bouquets of the world, beware!)
Jenelle shared the news of David's latest hobby on Instagram, noting that she was "super happy" for David.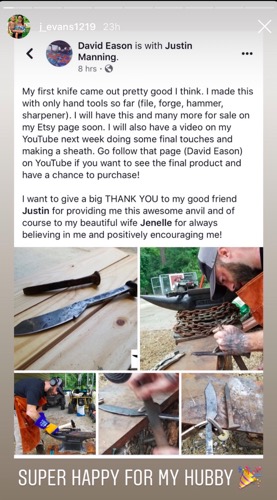 In the post, we learn that David is planning to start an Etsy page to sell his umm…crafts? He also gave a shoutout to his number one financial supporter Jenelle for "always believing in me and positively encouraging me."
We, too, are encouraged… encouraged to take cover and hide.
To read more of The Ashley's recent 'Teen Mom' stories, click here!
(Photos: MTV, Instagram, Vimeo)