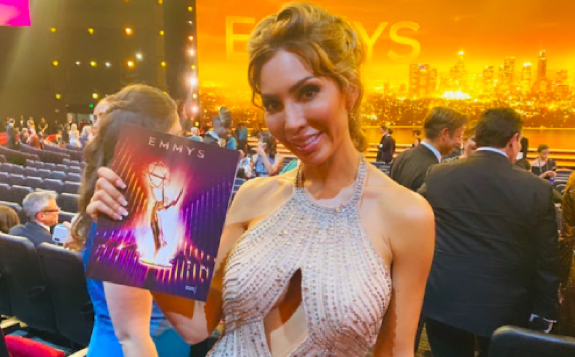 From new babies to televised court appearances, the stars (and former stars) of the Teen Mom franchise never cease to keep us on our toes.
In an effort to bring you up-to-date on the latest Teen Mom OG, Teen Mom Young & Pregnant and 16 & Pregnant news, The Ashley brings you the Teen Mom News Pile. Here are some of the major (and minor but interesting) 'Teen Mom'-related things that have happened over the last few days…
Farrah Abraham Wormed Her Backdoor Into the 2019 Emmy Awards
Farrah arrived at the Emmy Awards this weekend on the arm of producer John Gumboc and in typical Farrah fashion, she acted like she had earned the invite herself. However, based on the comments left on John's photo (in which he thanked her for coming with him to the Emmys), people were confused to see Farrah walking the Emmy carpet. (Hey, at least she kept her cooter covered this time, though!)
"How much did you pay her," one follower asked.
"Now we see you're into porta potties," another remarked.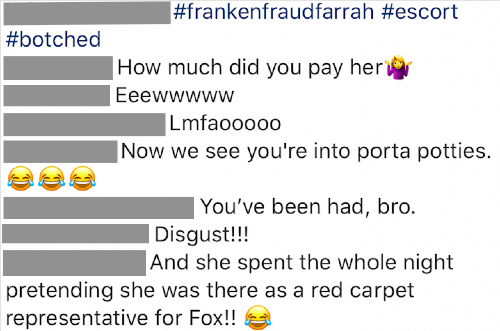 One commenter even called Farrah out for her plethora of poses in front of the Fox logo throughout the night, which she so kindly shared on her Instagram stories.
"And she spent the whole night pretending she was there as a red carpet representative for Fox," the comment read.
Luckily, Farrah cleared up the confusion as to why she was in attendance for the award show with a self-made collage of herself in between Viola Davis and Kit Harrington—you know… two actual celebrities. (Notice, though, the background behind Farrah's is different than the background the actual celebrities posed in front of. Surprisingly, she didn't enlist her dad Michael to stand behind her with an exact replica of the real backdrop to make her look more famous!)
"First #Emmys so excited for my bio pic feature film and many more lead & supporting roles with amazing peers #blessed #primetime #rt #repost #emmyawards #televisionacademy #tv," she wrote on Instagram.
To add to Farrah's delusions, Us Weekly reports that the former 'Teen Mom OG' star ended up seated next to actor Hugh Grant and his own date, so we guess in Farrah's world, the two are basically besties now.
Felicia Cooke of "16 & Pregnant" Welcomed Her Third Child
Felicia, who made her "16 & Pregnant" debut in 2010 when she and then-boyfriend Alex Gutierrez welcomed daughter Genesis, gave birth to her third child on September 18.
Felicia announced the birth of her son, Greyson Levi Garza, having previously told her Instagram followers in July that she had suffered two miscarriages prior to that pregnancy.
Greyson is the first child for Felicia and boyfriend José. Felicia is also a mom to a second daughter, Giselle, whom she shares with Alex.
Teen Mom Young & Pregnant Grandma Shen Williams Almost Spills Some MTV Tea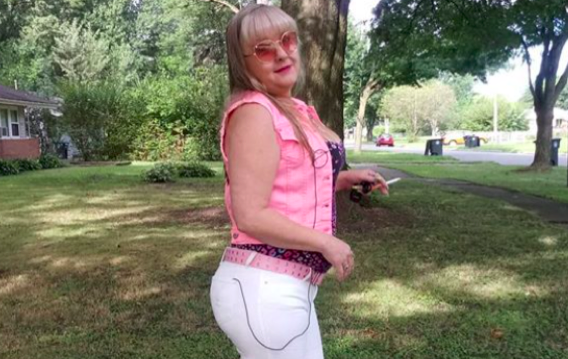 According to Starcasm, Shen, the mother of Ashley Jones' baby daddy Bar Smith, took to both Facebook and Instagram this week teasing some "major tea" she had piping hot and ready to spill on MTV regarding the "unsafe situations" babies are put in on the show for the sake of ratings. Shen said she planned to go live "on all platforms," because evidently Shen and her gossip are in high demand.
"Some will be mad and u some know i don't care. Good morning but about the safety of my babies it's all gas no breaks," Shen wrote(ish) in part. (She is apparently taking writing lessons from Farrah Abraham, judging by her confusing social media scrawl.)
https://www.instagram.com/p/B2q6zEgpgWM/?utm_source=ig_web_copy_link
As of Saturday, Shen was still teasing her hot gossip, with the plan to go live on Instagram on Sunday However on Monday, it appeared that everything was still being finalized.
"So far everything is in place dear God one more please," she wrote. "I'm on a time crunch if u give into me then I know I'm doing the right thing. But in my heart I feel it. This is what's best for I just need the tools to do it. Yesterday got crazy. I gotta finish all of this and u guys will c and I will get back to my supporters.
"The real ones I have talked to video chatted pulled me thru the hardest of times. Just be patient there is a method to my madness and it works. Good morning."
So… stay tuned?
Mackenzie McKee Heads to Court TV As a Guest Relationship Expert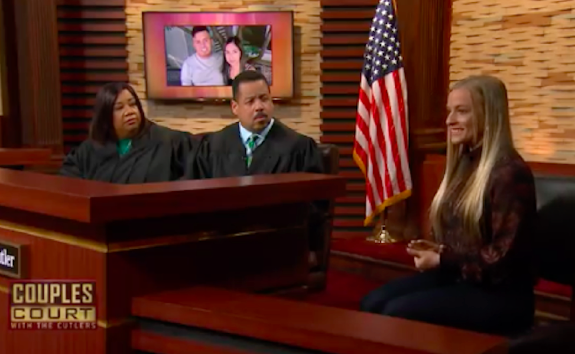 'Teen Mom OG' newcomer Mackenzie McKee will provided some relationship advice on last Thursday's episode of Couples Court with the Cutlers.
Um…isn't that kind of like Leah Messer doling out English lessons? Or Amber Portwood giving out anger management tips?
As part of her guest role on the episode, Mackenzie—currently in the middle of her own relationship drama with husband Josh— took the stand, serving as an expert witness.
In addition to providing relationship advice, Mackenzie discussed previous infidelity issues between she and Josh.
Check out a clip of Mackenzie's appearance on the show below!
To catch up on the latest 'Teen Mom' news, click here!
(Photos: Instagram; YouTube)