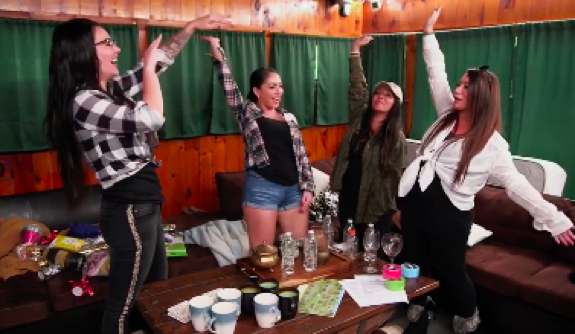 Angelina Pivarnick received an unwanted roasting at her wedding this week, courtesy of her female Jersey Shore costars, resulting in the newlywed not only walking out of her own reception, but also cutting off communication with the culprits.
A day after the news broke of Nicole "Snooki" Polizzi, Jenni "JWoww" Farley and Deena Cortese's speech from hell at Angelina's wedding to Chris Larangeira, Champion Daily has obtained the audio of the alleged impromptu speech, which began with Snooki calling Angelina the "fly to my s**t."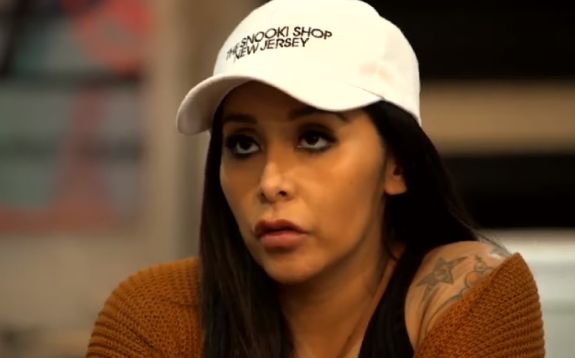 From there, it seems as though girls took turns serving Angelina some more wedding-day slams, calling her "the trash to their bags," the "throw-up to their hangovers," "the dump to their island" and the "Rob to their Kardashians."
OUCH.
MTV cameras were rolling at the reception, filming footage for the upcoming season of Jersey Shore Family Vacation. Champion Daily reports that, because of this, some of the wedding guests reportedly laughed at the toast initially, thinking that it was a joke for the show and that Angelina was in on it. However, after the "dump to our island" joke was made, the crowd began booing, as many in attendance for the nuptials were from Staten Island.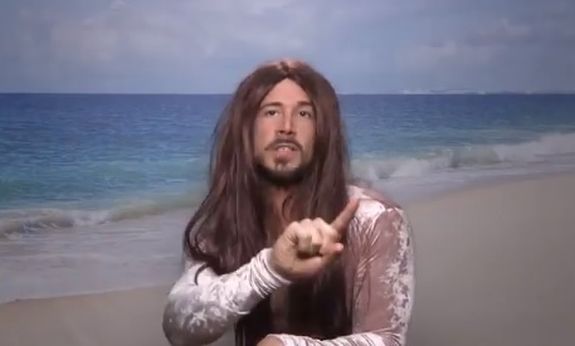 Although Nicole can be heard telling the angry crowd, "It's a joke, relax!" the booing continued…as did the roasting of Angelina.
Angelina's own nervous laughter eventually faded as well and a source said Chris "looked livid and visibly upset." After the girls wrapped up their speech — which they insisted was meant to be a joke — Angelina allegedly left the room for nearly an hour and when she returned, guests could tell that she had been hysterically crying.
"Sadly, it seemed like the women didn't have any ounce of remorse for upsetting someone so deeply on their wedding day," Champion Daily's source stated. "They kept claiming 'it was a joke'- which can also be heard on the audio- but it was VERY clear that Angelina didn't take it that way."
She also reportedly yelled at the MTV producers who captured the "Kodak Moment" on tape.
Fans came to Angelina's defense on social media, encouraging her to "screw the haters" and calling the behavior of her 'Jersey Shore' bridesmaids distasteful and disgusting.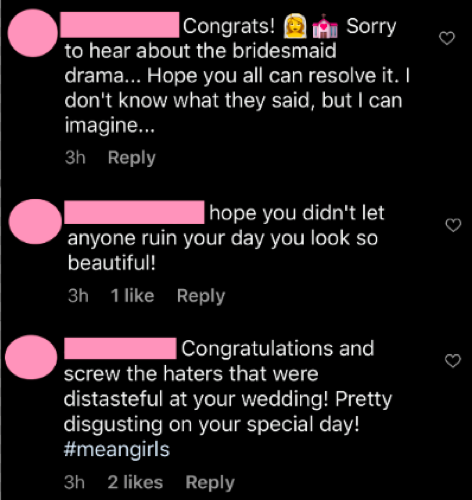 As for Angelina's roommates, they received some comments of their own on social media regarding the toast incident, mostly accusing them of being mean girls.
"I hope that the 3 of you girls teach [your] children to be much more kinder [than] you are," one person commented, along with a tag for each of Angelina's infamous toasters.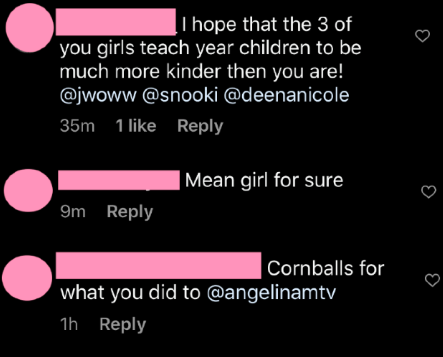 Aside from posting a photo of herself and Chris and a "thank you" shout out to the team who helped her pull off her wedding look and the event itself, Angelina has yet to comment on the reception drama.
Listen to the full wedding toast-turned-roast below!
UPDATE! On Friday night, Deena took to Instagram to address the hate she has been getting due to the speech.
"Listen I understand your all upset about our speech but we also included nice things in it as well," Deena wrote. "We thought since Angelina always says 'I never take myself seriously' she would truly laugh at the stuff we said .. clearly we were wrong .. we're friggen human ..people make mistakes .. But wishing bad on my son .. how are you any better .. our speech was not meant to be malicious .. we actually did a lot while filming with Angelina for her wedding
"I'm not a mean person and our intentions were never negative," she continued. "Yes we had a 'roast part' which yes I understand no one agrees with but chris' one brother brought up his period s**t tattoo.. so why is us making jokes during a speech a problem .. we truly thought she was going to laugh and right after we went into how lucky we are to have her in our lives and she's the sister we needed in the house .. I was truly going to stay quite but when people continue to come after my 10 month old son .. im done."
RELATED STORY: Angelina Pivarnick Reportedly Not Speaking to Her Female 'Jersey Shore' Co-Stars After They Roasted Her During Their Bridesmaid Speeches
(Photos: MTV, Instagram)