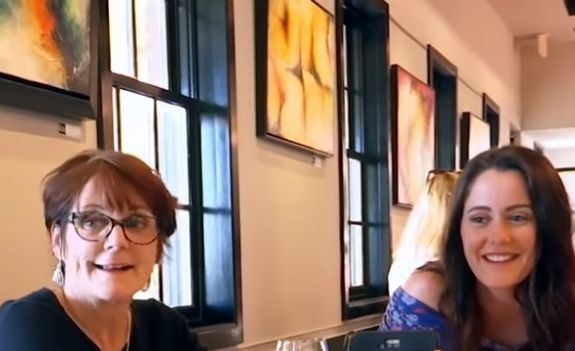 Jenelle Evans is busy building a life for herself and her kids far, far away from The Land (and estranged husband David Eason), and it looks like she may have an extra set of hands to help her.
The Ashley's sources tell her that Jenelle's mother, Barbara Evans, is very seriously considering moving to Tennessee, which is where Jenelle and her kids Kaiser and Ensley have been living since Jenelle left David in October. Currently, Barb resides in North Carolina, but she flew out to Tennessee to spend Thanksgiving with Jenelle and the kids. The "happy family [Cracker Barrel] picnic" was captured in a photo taken on Thanksgiving at the restaurant.
View this post on Instagram
"Barbara and Jenelle have been getting along and she has been very helpful to Jenelle in the transition, but she can only do so much from where she is," one of The Ashley's sources says. "It's over 10 hours away [from Jenelle]. Barbara is very serious about wanting to leave North Carolina."
Many Teen Mom 2 fans, at first, doubted that Jenelle was really leaving David and figured it was a stunt to get her spot back on the MTV show. The Ashley has maintained from the beginning that this is not a stunt and now, over a month later, it seems more fans are starting to believe it's legit.
"Jenelle has rented an apartment and the kids are starting school and daycare in Tennessee," the source said. (Jenelle proved this by posting a photo of Kaiser boarding a school bus on Tuesday.) "She still has no idea what she's going to do for income, though."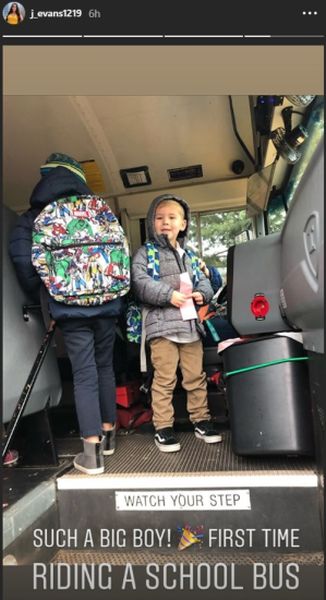 The Ashley's MTV production sources tell her that, "at this point, they're not bringing Jenelle back. If it does happen, it will be a while down the road…way down the road." (Obviously, if anything changes, The Ashley will let you know.)
"Jenelle is still under contract right now, but that does not mean MTV will exercise that contract," the source added.
The source noted that Barbara is still under contract as well, and has kept in touch with the MTV producers.
"She has definitely tried to get back on the show, a lot actually," the production source added. "But there's no way they can put her back on without adding Jenelle, so it can't work."
While Barbara is very serious about wanting to move to Tennessee, she has not yet taken the steps to get the move in motion. At press time, her home was not for sale.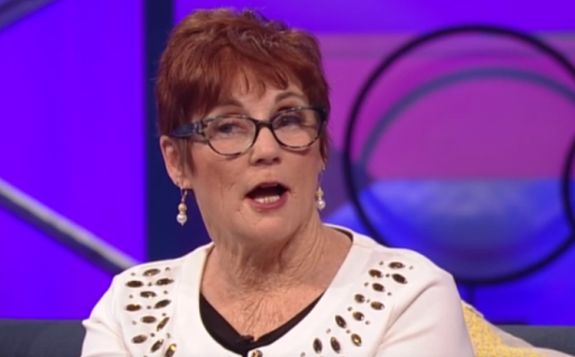 "She has to figure out her situation with [Jenelle's] nephew, whom [Barbara] cares for, and also Jace's school," the source added. (As 'Teen Mom 2' fans know, Barb has full custody of Jace and, even if they did move to Tennessee to be closer to Jenelle, Jace would remain with Barbara.)
In addition to repairing her relationship with Barbara, Jenelle has also made nice with Nathan Griffith, the father of Kaiser. Nathan recently even randomly defended Jenelle on Twitter against her ex-husband Courtland Rogers.
"Jenelle and Nathan had a court date last week," the source said. "They did not have to attend but their attorneys appeared. They are discussing a possible consent order."
(According to US Legal, a consent order "is generally a voluntary agreement worked out between two or more parties to a dispute. It generally has the same effect as a court order and can be enforced by the court if anyone does not comply with the orders.")
"The next court date to work out the custody details is set for January 6," the source added.
RELATED STORY: 'Teen Mom' Thanksgiving Twitter Fight: Kail Lowry, Jenelle Evans, Nathan Griffith & Courtland Rogers Squabble Online: A Battle of Jenelle's Former Soulmates & Friends
(Photos: MTV, Instagram)