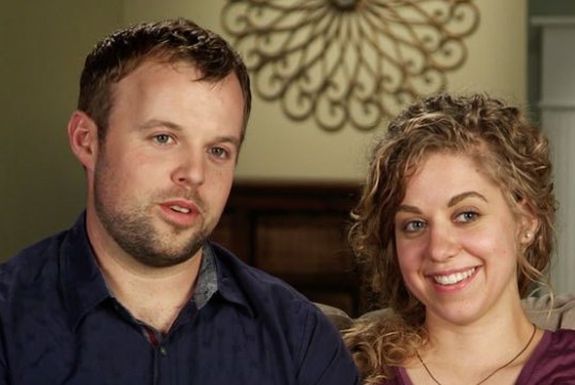 Add another limb to the already massive Duggar Family Tree!
John-David Duggar and his wife Abbie welcomed their first child on Tuesday, January 7, Us Weekly confirmed.
The baby girl— whom they named Grace Annette—was born at 3:21 a.m. and weighed in at 7 pounds, 11 ounces. She measured 20.75 inches long.
"Our lives have changed forever with the arrival of our baby girl," John and Abbie told Us Weekly.
"She's is a beautiful gift from God. We are so blessed the Lord has given her to us. It's still surreal to know that we are really parents but it's a great new adventure that we are excited to take on together."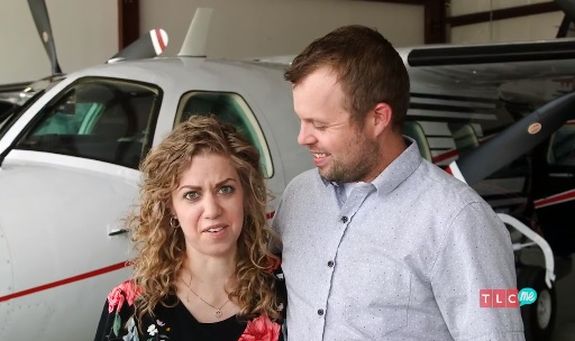 John and Abbie– who got married in November 2018– announced the pregnancy in August. They later revealed that Abbie suffered from hyperemesis gravidarum, a debilitating form of extreme morning sickness, through some of her pregnancy. She was even admitted to the hospital several times as a result of her condition.
It's not surprising that the couple chose "Grace" for their daughter's name, as that's Abbie's middle name. The middle name "Annette" may be to honor John-David's mother, Michelle Duggar, as Annette is her middle name.
Based on the photos released to TLC, it appears that Abbie gave birth in a hospital, unlike many of her Duggar sister-in-laws who favor home births. (Many of the Duggar men's wives– such as Joseph's wife Kendra and Josiah's wife Lauren– have chosen to give birth in a hospital, though.)
Baby Grace is the last girl born in a string of new female Duggars. In November, Joseph and Kendra, Josiah and Lauren and Josh and Anna Duggar all welcomed daughters. Grace is the 17th grandchild of Michelle and Jim Bob Duggar.
RELATED STORY: More Duggars: Josh & Anna Duggar Welcome Sixth Child
(Photos: TLC; Instagram)