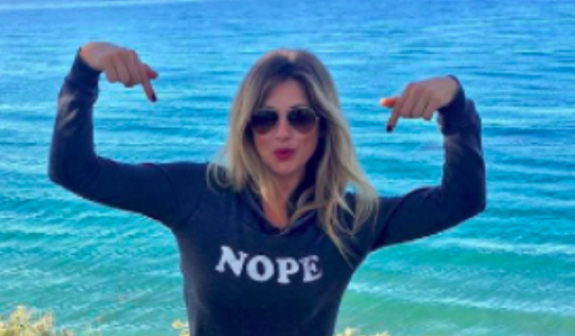 While the rumors that Southern Charm exes Kathryn Dennis and Thomas Ravenel have gotten back together have yet to be confirmed, there's at least one person wishing them all the best.
Well… sort of.
Thomas's ex-girlfriend Ashley Jacobs told Us Weekly that upon hearing the news that Kathryn and Thomas had possibly rekindled their relationship, she reached out to Thomas to "kind of poke fun" at it.
"I took a screenshot of [the news] and I sent it to him," she said. "I said, 'Congratulations.' And he has not responded."
As The Ashley told you earlier this week, Thomas said he and Kathryn were simply hanging out as friends because it "makes the kids very happy." The two share a daughter and son, Kensie and Saint, in addition to a tumultuous past.
Ashley, who verbally attacked Kathryn for her parenting more than once on 'Southern Charm', said if Kathryn and Thomas are playing nice for their children, "then great." However, if the two are trying to make things work romantically, Ashley has her doubts.
"I will never understand," she said. "I think, you know, you never realize how toxic something is until you walk away from it — or meet someone who's emotionally stable — and I'm all about healthy relationships from here on out. I guess toxic attracts toxic."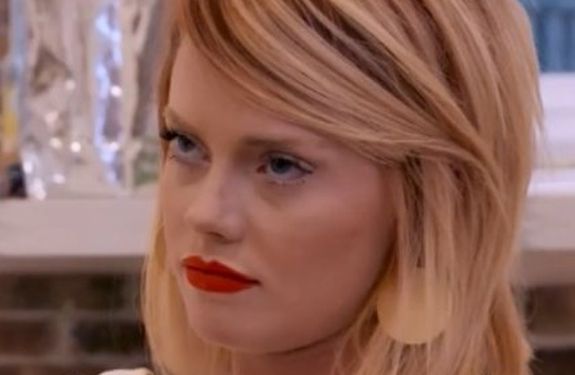 Ashley then managed to slam both Kathryn and Thomas, all under the guise of sending them her best wishes.
"I think that they're the only ones that are ever going to be able to see … I think that's the best they're ever going to get," she continued. "I hate to say that because I think everyone deserves happiness, but you know, if that makes them happy, again, to each their own, but that is not a way to live."
While Thomas may or may not have moved on from his relationship with Ashley by getting back together with Kathryn, Ashley confirmed in December that she's moved on with Mike Appel, the co-founder of Related Garments.
"Found someone close to my own age," Ashley wrote on Instagram last month — a dig at she and Thomas's more than 20-year age gap. "And our birthdays are just a day apart!! Happy birthday to this cutie. Thanks for making me smile!!"
https://www.instagram.com/p/B5livOlADPd/?utm_source=ig_web_copy_link
RELATED STORY: 'Southern Charm' Exes Kathryn Dennis & Thomas Ravenel Deny They're Dating Again After Being Photographed Together at a Party
(Photos: Instagram; Bravo)