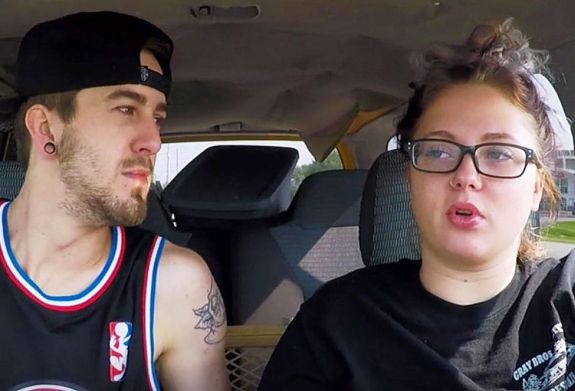 Jade Cline and her baby daddy Sean Austin are giving their tumultuous relationship yet another try.
Over the weekend, the Teen Mom 2 stars announced via social media that they are back together. Jade kicked things off with a geometry-challenged tweet on Saturday.
"S/O to Sean," Jade wrote. "He's really done a 360 this year and I'm so proud of him. NEVER give up on people you see potential in. He's clean and living his best life. Plus is an awesome father. Go Sean. That really takes a strong ass person to over come addiction and depression."
As 'Teen Mom 2' fans saw last season, Sean has struggled with a drug problem, which contributed to his breakup(s) with Jade in the past. While many fans expressed their happiness over Sean getting sober, others were quick to point out that Jade used the wrong angle in her tweet. (If he made a complete turnaround, it would be a "180" not a "360," as a "360" would be a complete circle and put him right back where he started.)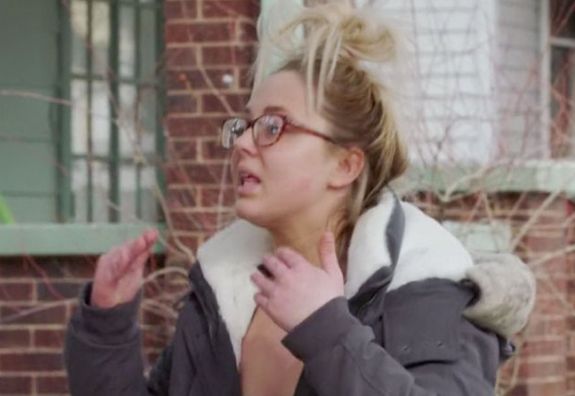 Teen Mom OG star Tyler Baltierra— who has dealt with his share of addicted and degenerate family members— expressed his excitement for Sean and Jade.
"HELL YEAHH!" Tyler replied in a tweet. "I'm so pumped for him & happy for you both! I always knew Sean had what it takes!"
"Thank you!" Jade replied. "We've definitely been through a lot of trials and tribulations but I think we have overcome a lot and we're just trying to stay on top this time & break the cycles!"
"Good for you guys!" Tyler replied. "I got faith that you both will stay on top & continue to break the cycles. People who don't come from our type of backgrounds will never understand the amount of work/dedication it takes to break generations worth of addiction/trauma/abuse. Proud of you both."
Sean followed up Jade's kind words by reposting her tweet to his Instagram, "Shout out to @jadecline_ for always being there and having faith in me. I love you babe."
On Sunday he posted a photo of Jade to his Instagram, along with a very loving caption.
"Hands down, I'm the Luckiest guy alive @jadecline_ #wifey #badbitch #mine," he wrote.
Sean and Jade ("Sade?") are the parents of two-year-old Kloie. We will get to see their reconciliation play out on the upcoming season of 'Teen Mom 2,' which is currently filming.
RELATED STORY: EXCLUSIVE! 'Teen Mom 2' Stars Jade Cline & Sean Austin Ordered to Pay Nearly $5,000 to Former Landlord Following Unpaid Rent Lawsuit
(Photos: MTV; Instagram)