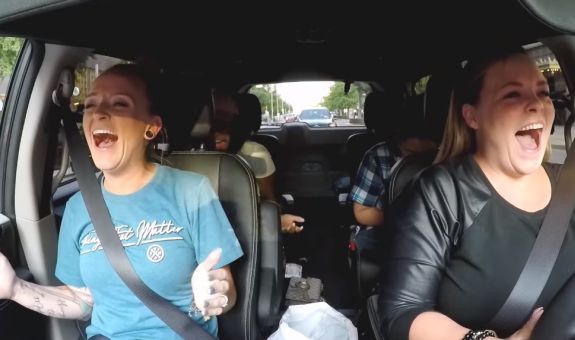 The original Teen Mom girls are back, and, as per usual, MTV is promising plenty of tears, breakdowns and drama for Season 8B!
After literally months of delay, MTV has finally released the premiere date for the new season of Teen Mom OG. (The Ashley's sources tell her that pretty much everyone associated with the show– cast, crew, etc.– had no clue when the season would finally premiere until this week!)
'Teen Mom OG' Season 8B, featuring Maci Bookout, Amber Portwood, Catelynn Lowell, Cheyenne Floyd and (now permanent cast member) Mackenzie McKee, will premiere Tuesday, March 17.
MTV also released a new trailer for the season, showing a bit more of what we can expect to see. (The very first trailer was released back in December, but no air date was given at the time.)
The Ashley will break down each girl's story line, based only on what the new trailer reveals. (Of course, if you want to know some of the other stuff that will be covered in the new season, you can check out The Ashley's recent "Teen Mom OG' stories!)
Maci Bookout: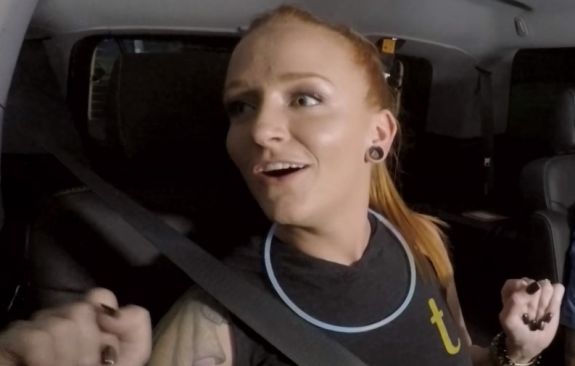 Maci is seen doing a radio interview (which was filmed back in September), celebrating her son Bentley's birthday and telling us "I could help a lot of young women." Her husband Taylor McKinney (clutching beer in a "Things That Matter" koozie, naturally) later tells her how proud he is of her.
We do not get to know what Taylor is proud of Maci for…yet. (It could be that she managed to get Things That Matter worked into nearly every scene she's in during Season 8B?)
Maci's baby daddy, Ryan Edwards, does not appear (or even get a mention) in this trailer.
Mackenzie McKee: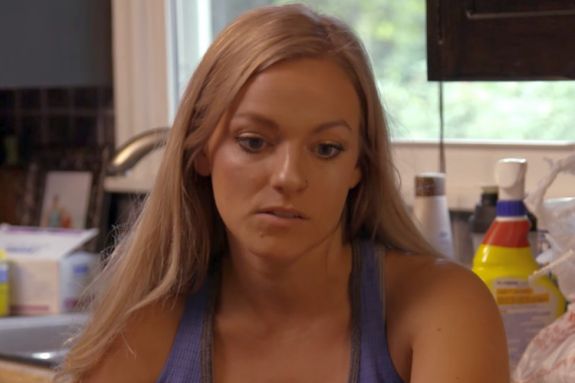 Her story line seems to focus on her separating from her husband, Josh McKee. Back in September, Mackenzie announced that she was planning to divorce Josh. (They ended up reuniting several months later.)
In the trailer, Mackenzie tells someone, "I want this divorce."
She also explains that she wants to get back into the cheerleading industry…even though she's now a 20-something mother of three.
Amber Portwood: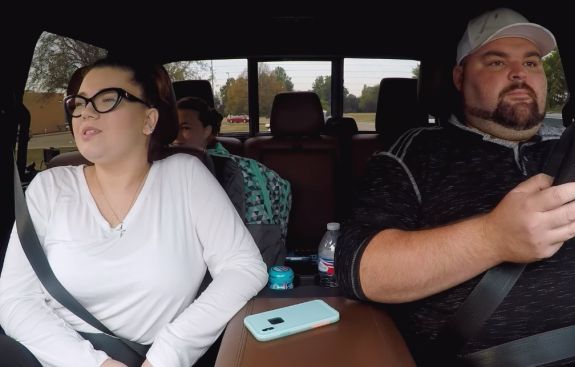 Amber, who was a topic of discussion in the other trailer but did not appear, is front-and-center in the just-released trailer. We see her strolling proudly into court with 'Teen Mom' producer Larry Musnik as she says "Don't f**kin' play with me" in a voice-over. (We can assume that quote was meant for her estranged baby daddy, Andrew Glennon, whom she's fighting in court, and not for poor Larry.) We also see Amber's 'Teen Mom' co-stars walking into court with her.
In another clip, Amber and her other baby daddy Gary Shirley, are shown dropping their daughter Leah off for her first day of school.
Catelynn Lowell: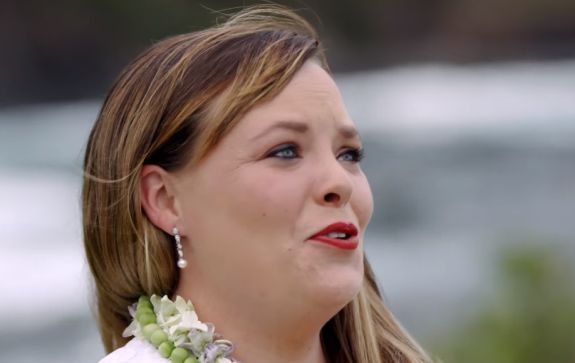 It wouldn't be a season of a 'Teen Mom' show if there weren't some exotic vacations added into the mix. Cate and her husband Tyler Baltierra head to Hawaii, where they appear to renew their vows in an outdoor ceremony.
Tyler– sounding very much like his mother-in-law April– tells Cate in one scene, "I love ya!"
Cheyenne Floyd: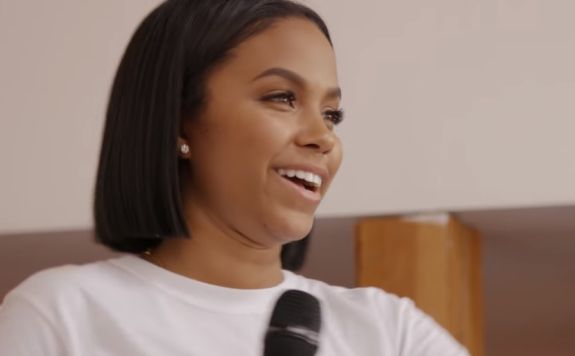 Chey has chopped off her extensions and is now working a fresh bob. She tells us that she wants to start an event-planning company. She appears to be looking at spaces to put her new idea into motion.
Absent from this trailer is Cheyenne's baby daddy, Cory Wharton, who is currently expecting a baby with his girlfriend Taylor Selfridge.
We also see several shots of Maci, Catelynn, Amber and Cheyenne hanging out together. (Apparently Mackenzie's invite got lost in the mail?) We see them group-hugging, and later driving around and screaming like it's Fourth of July and Amber has just shown up with her machete. (Too soon?)
Anyway, the new season of 'Teen Mom OG' premieres Tuesday, March 17 on MTV. Watch the new trailer below!
RELATED STORY: EXCLUSIVE! Amber Portwood's Baby Daddy Andrew Glennon Ordered To Appear in Court to Answer to 'Teen Mom OG' Star's Claims of Custody Agreement Violations
(Photos: MTV)