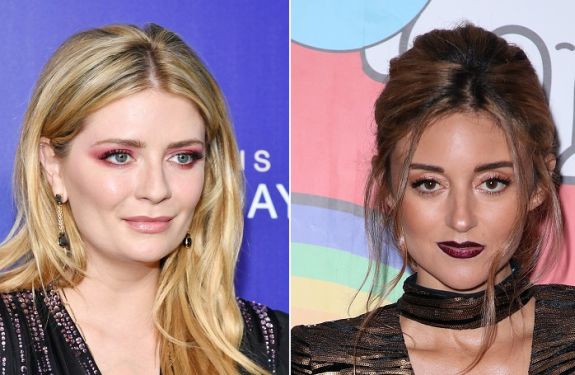 Earlier this week, TMZ broke the news that Mischa Barton had been fired from The Hills: New Beginnings for being too boring, and that MTV had chosen to replace her with pizza heir/socialite Caroline D'Amore for Season 2.
Mischa was not happy about his story being posted, and took to her Instagram account on Wednesday to voice her opinion. While she didn't confirm or deny if she is returning to 'The Hills: New Beginnings,' she did slam her replacement, Caroline, in the post.
Mischa posted a screenshot of Us Weekly's story about the topic, and then blasted the magazine (and Caroline), insinuating that the story was false.
"Lol. Where do people get their reporting from? As if anyone would watch @carolinedamore try to hoc her boring ass pasta bowls and greasy pizza on tv," Mischa wrote. "Tried that it was like watching paint dry. Get the story straight first. @usweekly."
(Mischa may have been referring to the fact that Caroline frequently appeared on the second season of Keeping Up with the Kardashians, as well as on Kourtney & Khloe Take Miami.)
Mischa later added in the comment section of her post that she believes this is false reporting.
"Nobody knows what's really gone on / is going on behind the scenes & I just can't stand false reporting. Nothing bothers me more," Mischa wrote.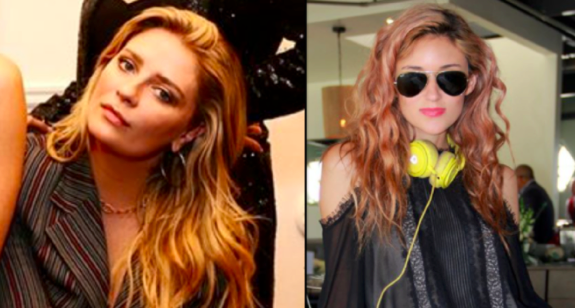 Some of Mischa's fans suggested that Mischa may have been purposely left out of the loop on Season 2, and that she was replaced and just not told. As one fan pointed out, Caroline is definitely filming for Season 2, as evident on her Instagram account.
"Someone is clearly bitter and jealous she's being replaced. Ouch," one person wrote in the comment section.
Even Caroline expressed her thoughts on the matter, using her own Instagram post to address Mischa directly.
"Thank you for the sudden surge in @pizzagirlofficial sales this morning. #sellingout #notstoopingtoyourlevel @mischabarton REAL women don't bully other women," Caroline wrote in her photo caption.
MTV has yet to confirm or deny the rumors that Mischa was booted, or that Caroline was cast.
As The Ashley reported earlier this week, the rest of the cast of 'The Hills: New Beginnings' will reportedly return for Season 2, although a premiere date has not yet been announced.
RELATED STORY: Mischa Barton Not Asked to Return to 'The Hills: New Beginnings' Because She Was Too Boring; Pizza Heir Caroline D'Amore Reportedly Joining Cast
(Photos: Amy Sussman/Getty Images; David Livingston/Getty Images; Instagram)