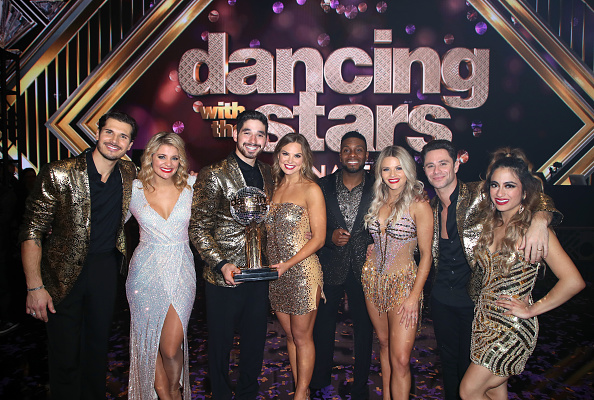 Dancing With the Stars has been on the air for a long time– 28 seasons to be exact — but the upcoming season will be likely be different, as a new report claims there will be same-sex partners featured on Season 29.
"This day and age you cannot control love," former executive producer Steven Price told The Sun last week. "You cannot control who or whom you love, so you have got to support it You cannot condemn someone just because they love someone of the same sex. That is who they love — support it. As long as they are not hurting each other.
"The Midwest is changing their dynamic now," he added. "They are changing. They are being more open to it because they are being introduced to it.. love is love. The chemistry [is] all the same. Same-sex, it just brings a different twist to it, because that's something that needs to be addressed and out there."
Also on board is 'Dancing With the Stars' host Tom Bergeron, who believes it's time for a change on the ABC reality series.
"I think it is overdue," he previously revealed, later adding, "Look In terms of real life..why not?' you know!"
'Dancing With the Stars' has already featured same-sex pairings in its Australian version, and a male/male couple won Denmark's version of the show in December 2019. while the UK's Strictly Come Dancing is also slated to do the same in the coming season.
The cast of 'Dancing with the Stars' Season 29 has not been announced yet.
(Photos: David Livingston/Getty Images)