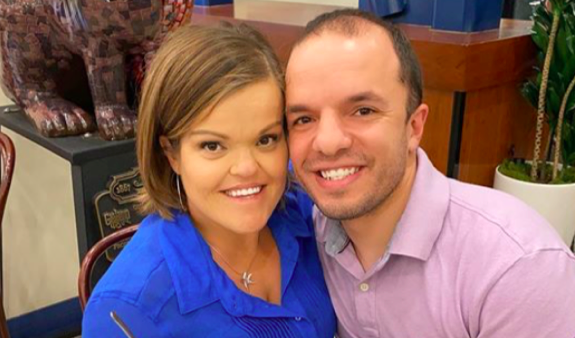 Christy McGinity is officially a mom of three!
On Friday, the Little Women: LA star welcomed daughter Violet Eva Carazo, People reports — her first child with boyfriend Gonzalo "Gonzo" Justo Carazo.
Baby Violet was born seven weeks premature, measuring 15 inches and weighing in at 3 lbs., 15 oz.
"The family welcomes your thoughts and prayers, but requests privacy during this difficult time, a rep told People.
Christy, who is also a mom to daughter Autumn and son Trenton from a previous marriage, announced last fall that she and Gonzo were expecting.
"I am so excited that we are having a baby," she revealed on social media at the time. "What a big blessing. Good things come to those who wait. Our bundle of joy is coming April 2020."
Gonzo shared the big news as well, noting that he and Christy were "both very excited for this journey entering our lives."
In February, Christy shared a pregnancy update with her followers on Instagram, asking her followers for prayers as she was having contractions long before her baby's due date.
"She is not ready," Christy explained. "Please pray that contractions stop."
Just six days ago, Gonzo expressed his excitement about becoming a first-time father.
"Our beautiful baby girl's ultrasound," he captioned an ultrasound pic posted to Instagram. "Experiencing this entire journey has taught me a lot about life and has opened up my eyes on how magical this journey of becoming a first time parent really is. I can't wait to meet our baby girl!"
Christy made her relationship with Gonzo — who is nine years her junior — social-media-official last May. In addition to finding love and getting pregnant, Christy's 2019 also included a nasty divorce from her now ex-husband Todd Gibel.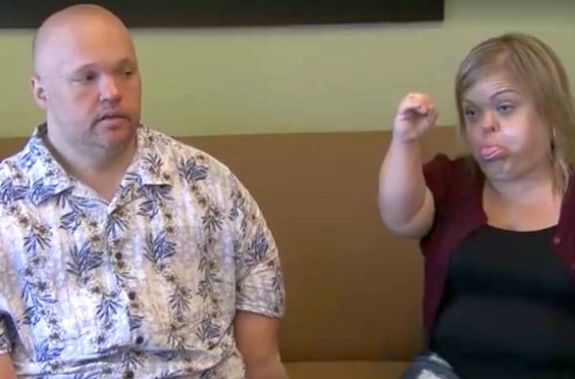 According to TMZ, Christy and Todd's divorce was finalized less than a week before Christy gave birth. She had previously tried to get an annulment from Todd, rather than a divorce, even filing court documents in June 2019 stating that she and Todd never consummated their five-year marriage.
In the end, though, she settled for a divorce to speed things up.
"Even though she wanted an annulment, she's satisfied with the divorce ruling because she just wants to be done with Todd," TMZ reported.
RELATED STORY: Former 'Little Women LA' Star Briana Renee Marries Fiancé' Tim Manning
(Photos: Instagram; Lifetime)