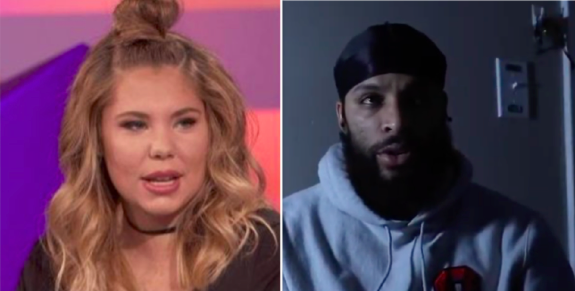 Chris Lopez, the ex-boyfriend and baby daddy of Teen Mom 2 star Kail Lowry, released part one of his much-anticipated documentary last weekend on YouTube, giving his "fans" a chance to watch Chris sweat and grunt it out in a poorly-lit gym for less than three minutes.
During the video — entitled "P.T.S.D | Pray, Train, Study, Dedicate" — viewers learned that Chris receives his boxing training at a facility located in north Delaware and that he is primarily coached by trainer Greg Pritchett, aka "Professor."
Professor Greg spoke highly about Chris' dedication… much higher than Kail did when The Ashley asked her for a comment on Chris' video!
The Professor talked about how special Chris is, and how he's trying to change his life, via boxing.
"Chris is a special person to me, just from the first time that I met him and I'd say that the way that he's different from the way that I met him until now, it's still a transition going… Just the look on his face, his energy and his story… just paying attention to those little things that he's trying to change in his life to become a better person and a better father."
(Speaking of becoming a better father, Chris and Kail's son Lux even makes an appearance in the documentary for a brief moment.)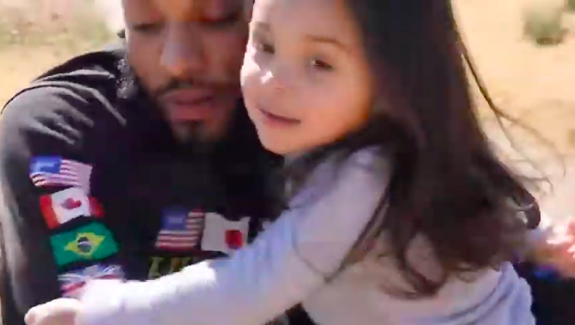 After Chris released the clip on YouTube, The Ashley reached out to Kail via email for a comment.
"This video proves he CAN dedicate himself to something… just not his kid, apparently," Kail stated.
"It's good to stay fit but if you're going to 'dedicate' yourself to anything shouldn't it be to provide stability for your kid… and provide financially?" she added.
Chris and Kail—- who are expecting their second child together in July— have had a long, tumultuous relationship over the past few years. As The Ashley exclusively told you last year, Kail took out a protective order against Chris in October, and he was arrested in January for violating that order. His next court date is scheduled for April, after being continued last week.
Check out part one of Chris's documentary below.
RELATED STORY: Feud Reignited! 'Teen Mom 2' Stars Kail Lowry & Briana DeJesus Fight on Twitter Over Kail's Maternity Photo Fail & Chris Lopez
(Photos: MTV; YouTube)