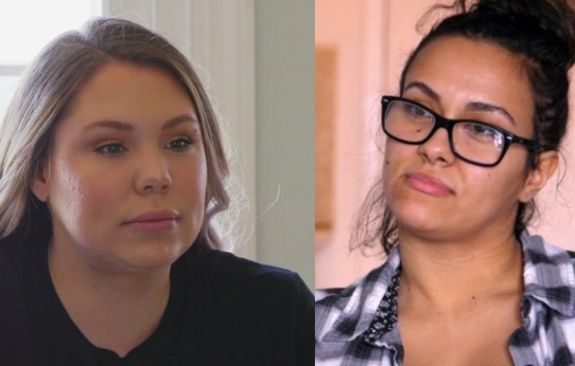 Let's get ready to rumble….again!
The feud between former Teen Mom 2 foes Kail Lowry and Briana DeJesus reignited on Monday, thanks to a naked baby bump photo, a horse, some tweets and a threat of Reunion violence.
So, in other words, it's just another day in Teen Mom Land!
Kail and Briana's Twitter spat started when Briana posted a tweet that Kail was none-too-happy about. From there, the spat got nasty, with Kail's friend Bone Estrada jumping in and threatening to bring the heat to the next 'Teen Mom 2' Reunion.
Let's back it up a bit, shall we?
On Sunday, Kail— who is currently freezing her Dr. Miami-enhanced bootie off in Iceland— posted a boudoir maternity photo of herself to Instagram that caused quite a stir. In the photo, a naked Kail is standing in some kind of barn, next to an Icelandic horse. The photo— which will most likely be used for 'Teen Mom' memes for years to come— was quickly yanked down by Kail, after it got overwhelmingly negative comments.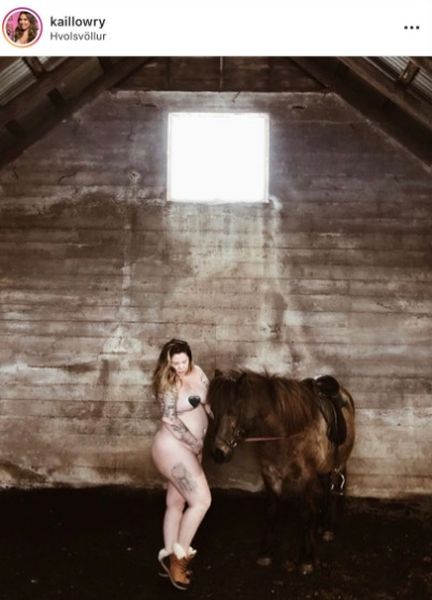 At the time, Kail didn't reveal why she removed the photo from her Instagram; however, by Monday, numerous 'Teen Mom' hater accounts began posting the pic (with and without their own additions, of course). When an account reposted Kail's sexy time horse photo to Twitter, Briana responded with several crying-laughing emojis…which set Kail off.
"Posting this photo didn't go as planned #Yikes but remember the time Shock posted the video [of] y'all having sex?" she responded, along with her own crying-laughing emojis.
If you're wondering who– or what– a "Shock" is and where he posted the sex video, allow The Ashley to explain. Back in 2015– before Bri joined the cast of 'Teen Mom 2'– she was dating a man named Shakiel Brown. (His nickname was "Shock.") Once Briana found out that Shock had cheated on her, she broke up with him and refused to talk to him anymore. This angered Shock, so he went to Twitter, where he posted several very sexual videos of Bri doing "Farrah-esque" things. It's rumored that Shock even tried to sell the revenge p0rn clips to several tabloid sites but was unsuccessful.
He was ultimately arrested and charged with one count of video voyeurism.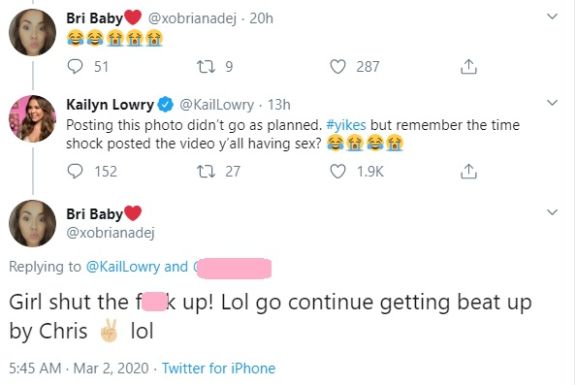 Anyway, Briana failed to see the humor in Kail's tweet, throwing the proverbial red high heeled shoe right back at Kail.
"Girl shut the f**k up!" Briana wrote. "LOL go continue getting beat up by Chris lol!"
Obviously, Bri is referring to Chris Lopez, Kail's third baby daddy and the father of her unborn fourth child. During their 2018 feud, Briana publicly announced that Chris had been violent with Kail during their "relationship," which is likely what Briana was referring to in this tweet.
Anyway, that spurred Kail's friend Bone (who, as you may remember, nearly came to blows with Briana and her sister Brittany DeJesus behind-the-scenes of the 'Teen Mom 2' Season 8A Reunion back in 2017) to jump in, offering to bring the Jerry Springer Show-eque behavior to the upcoming 'Teen Mom 2' Season 10A Reunion taping.
"The only one getting their ass beat is you. See you at the next reunion," Bone wrote, later addressing MTV in another tweet. "So your cast members are allowed to make light of domestic violence? Guess @mtv supports domestic violence! Let it be known! @TeenMom"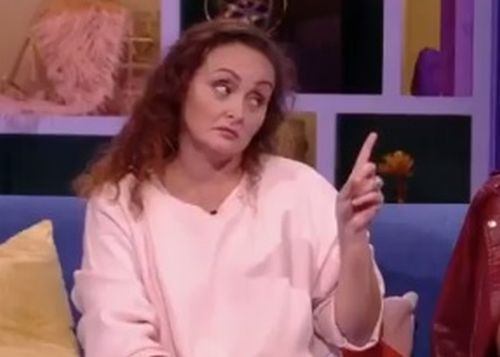 The only problem? The Ashley's production sources tell her that Kail is likely not even coming to the next Reunion, which is taking place in August.
"Kail has already informed [certain producers] that she doesn't plan to come to the Reunion because it will be taped right after she gives birth," one source told The Ashley.
Briana and Kail's long-standing feud had died down over the last nine months or so. In July, Briana said that she would be willing to film scenes with Kail for the 9B Reunion, although Kail was not receptive to the idea.
"What's in the past is in the past," Briana said at the time. "I'm open to being mature, moving on and filming the reunion as a whole group this year. Of course, that's not up to me, but I'm putting the ball in her court. It would be a nice change of pace to all be together and let the drama go."
It appears that their semi-truce is long gone now, though!
Stay tuned…
RELATED STORY: 'Teen Mom 2' Star Kail Lowry Reveals Gender of Her Fourth Child: "The Kids & I Are So Excited!"