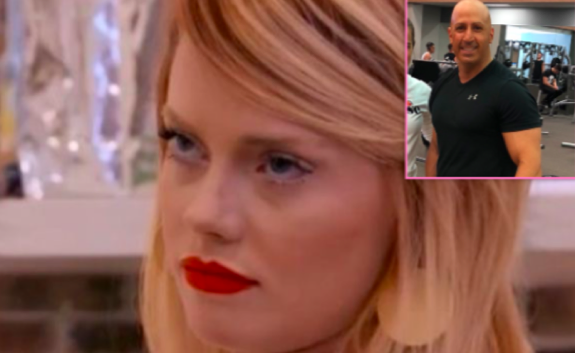 Kathryn Dennis' politician ex Joseph Abruzzo is taking legal action against Bravo and a few members of the Southern Charm cast for some less-than-flattering comments that were made about him during Season 6 of the show.
According to Reality Blurb, Joseph — whom Kathryn referred to as "Joe" on 'Southern Charm' — is suing Bravo and cast members Chelsea Meissner, Craig Conover and Madison LeCroy for intentionally inflicting emotional stress, fraud, negligence, defamation and more after they talked about him having "Ken doll penis" on-camera and compared him to Kathryn's baby daddy Thomas Ravenel — another former politician.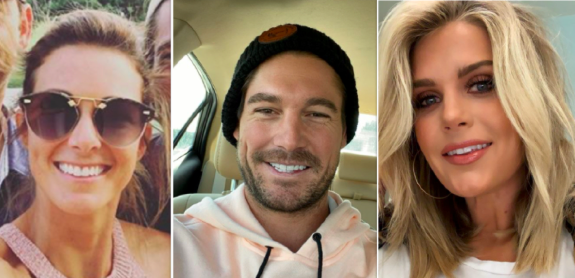 Joe and Kathryn met in the fall of 2018 and began dating right before the start of filming for 'Southern Charm' Season 6. While Joe made an actual appearance on the show over a romantic dinner at Kathryn's house, his blurred out allegedly-nude photos made an appearance as well — on the latter, Chelsea and Madison provided some commentary.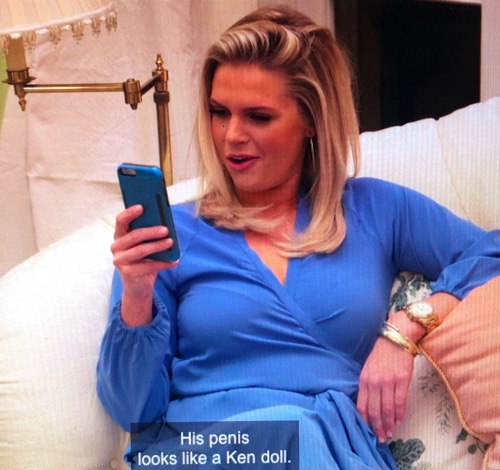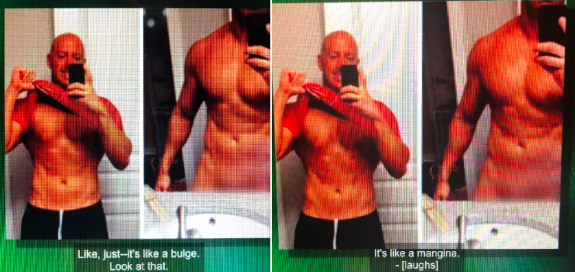 In addition to comparing his genitals to a "mangina" and those of a Ken doll, Joe claims in his court filing that the "intentional and malicious blurring" of the photos implied that his genitals could be seen in the photo.
In the legal complaint, Joe's attorney Aaron Edwards states that the original photo was not an explicit one, and that production blurred it in a way to make it look like it was.
In court documents obtained by Showbiz Cheat Sheet, it's stated that the photos "require no blurring," as no private parts were shown in the original photo.
"His penis cannot be seen, nor could it be described," the documents state. "Kathryn Dennis could not have possibly walked in with anybody 'looking at a picture of her boyfriend's pecker.' These statements are false, and Defendants [Madison] LeCroy, [Chelsea] Meissner, and the Corporate Defendants knew they were false. These statements were made knowingly and with the intent of disparaging Plaintiff Abruzzo and/or to otherwise portray him in a false light in furtherance of the story lines involved in 'Southern Charm.'"
As for Craig's role in the lawsuit, Joe accused him of "falsely" alleging that he was a "disgraced politician in Florida" that physically abused his ex-wife.
Craig recently confirmed on Instagram Live that the lawsuit was legit; however, he admitted that he hadn't read through it all and would "deal with it another day."
"I just got served," he told his followers. 'They finally found me."
Joe is also claiming that the Defendants "falsely and maliciously" compared him to Thomas, an actual disgraced politician who has been criminally charged with assault.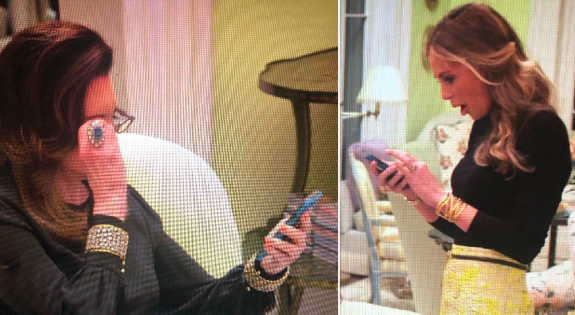 He also maintains that he was the one to end things with Kathryn, not the other way around, as it was portrayed on the show. Joe went on to accuse Bravo of creating "false conflict" and "fabricating" certain scenarios to create "dramatic material for television."
In the court docs obtained by Showbiz Cheat Sheet, Joe accuses the 'Southern Charm' stars of being coerced by producers and those related to the show's production into having that conversation
"Plaintiff Abruzzo is informed and believes, and on the basis of that information and belief, alleges that the entire conversation amongst Altschul, Olindo, Baird, Defendant LeCroy and Defendant Meissner was prompted and/or encouraged by producers, employees, and/or agents of the Corporate Defendants, and Defendants Meissner and LeCroy agreed to discuss Plaintiff Abruzzo and falsely depict the photo in order to falsely state or imply nude photos or photos in which Plaintiff Abruzzo's penis or 'pecker' exist and are in the public domain to be viewed simply by a Google search," the documents state.
In a statement given to the website, Joe's attorney explained further.
"They concoct scenarios to create drama and conflict, and they'll prompt and prod anyone who dares to go beyond the show, but here, take a few shots of tequila before you do it," he said.
Joe is asking for $10 million for the "emotional distress" he has suffered, which he says manifested in "pain, loss of sleep, nervousness, stress, anxiety, damage to reputation" and more.
This isn't the first time Joe has been involved in some courtroom drama as a direct result of his brief relationship with Kathryn. As The Ashley told you in November, Joe provided witness testimony about Kathryn during her extremely drawn-out custody battle with Thomas.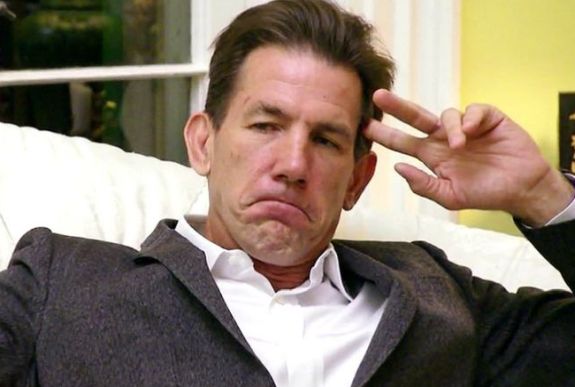 During the nine-hour deposition, Joe slammed his Kat's parenting skills and made accusations regarding her alcohol consumption and mental state — even going as far as to describe her as being "impaired" frequently throughout their roughly two-month courtship.
RELATED STORY: Ashley Jacobs Gives Her Thoughts on Ex Thomas Ravenel Rekindling His Relationship with Kathryn Dennis: "I Guess Toxic Attracts Toxic"
(Photos: Bravo; Instagram)