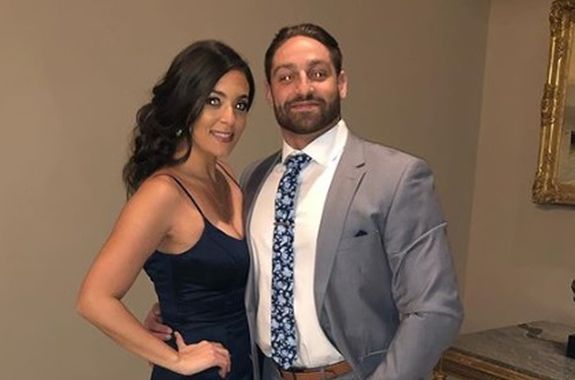 It looks like Sammi Giancola's former Jersey Shore cast members will have a few more months to worm their way onto her wedding guest list!
Us Weekly broke the news on Tuesday that Sammi has postponed her upcoming wedding to Christian Biscardi. The nuptials— which were reportedly scheduled to happen soon, although Sammi never publicly announced the date— have been bumped to September, due to the C0VID-19 pandemic.
"The delay is a big letdown for the couple," Us Weekly reported.
Based on Sammi's Instagram posts and videos posted to Sammi and Christian's YouTube channel, Sammi had already chosen her wedding dress and the couple had purchased their wedding rings.
The news comes just days after Sammi's former 'Jersey Shore' co-stars– Nicole Polizzi, Jenni Farley and Deena Cortese— revealed to In Touch Weekly that they had yet to receive invitations to Sammi's wedding. The trio— who are known for their ability to cause wedding day hi-jinks— justified the invite slight by saying Sammi has been trying to cut ties to 'Jersey Shore' since she declined to take part in the spin-off, Jersey Shore Family Vacation,last year.
"It's understandable," Jenni said. "I mean she came from a TV show that she clearly doesn't want to be a part of anymore so there's probably like that give-and-take of having us part of certain, I don't know," Jenni said. "We would have loved to talked to her about it."
"We would have loved to have gone [to her wedding] because we love Sammi," Nicole added.
Sammi and Christian have not announced the exact date for their rescheduled wedding or the location it will take place.
RELATED STORY: 'Jersey Shore' Stars Snooki, Jwoww & Deena Cortese Say They're Not Close to Sammi Giancola & Probably Won't Be Invited to Her Upcoming Wedding
(Photos: Instagram)